Meet Harley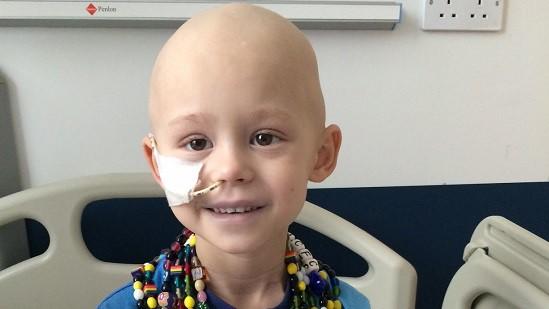 Harley had cancer in his kidney, neck, lung and bones.  At only five years old he faced months of treatment and side-effects such as mouth ulcers, hair loss and hearing loss.  He has also had sickness, tiredness and joint pain which meant for a few months that he could not walk far and needed a wheelchair.  
During radiotherapy treatment Harley used to wear a Teenage Mutant Ninja Turtles mask to help him be brave, and after the Turtles spotted a photo of Harley wearing his mask they surprised him with a day out in Blackpool to help him celebrate going into remission. 
His mum, Stacey said, "Harley's had such a lot to deal with but he just takes it in his stride. He has a big surgery scar across his belly that he calls his 'pirate scar'. We couldn't be prouder of our boy".