Giving monthly is making a difference
We need research to find cures and treatments and that's why I committed to give monthly donations.
 - Rach, cancer survivor and regular giver for 8 years
How your monthly gift helps us beat cancer
Thank you for giving monthly 
Thanks for being part of a community of nearly 1 million people giving regularly. You're making a real difference to cancer research and people affected by cancer.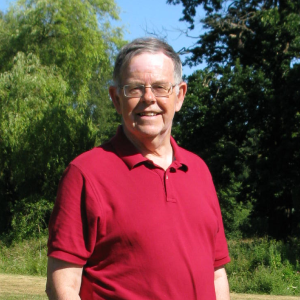 Alan has been giving monthly for over 10 years
Alan was diagnosed with advanced prostate cancer in 2016, two weeks before his wife Linda died from breast cancer which had spread to her brain. Alan was treated with chemotherapy, hormone injections and continues to be treated with abiraterone. "Throughout the period of Linda's illness our attitude was that we should continue to enjoy life to the full and this has also been my attitude since the onset of my own treatment".
Our scientists played a leading role in the development of abiraterone that blocks the body from making testosterone. Thanks to your support, we continue to fund the STAMPEDE trial, one of the largest of its kind, looking at hormone therapy with other treatments for prostate cancer.
Alan started donating monthly 10 years ago. He spoke about why he started to regular donate. "Beating cancer is a long-term aim and by giving monthly I'm helping Cancer Research UK plan for the future. The more research, the better understanding, the better treatment and ultimately people are going to live longer."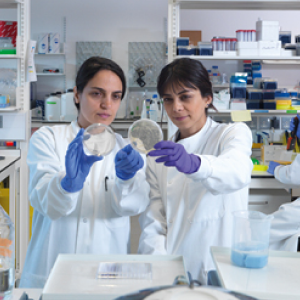 Your regular gift helps us invest in long-term research
We're funding a major research initiative to tackle lung cancer thanks to your donations.
Professor Charlie Swanton is leading TRACERx, the largest genetic study of its kind, to see how lung cancer evolves and why treatments stop working. At £14 million, it's the biggest single investment we've made in a lung cancer research programme.
This long-term commitment has only been made possible thanks to your support. Your regular donations mean we can plan ahead, committing to long-term research projects like TRACERx.
The TRACERx study will help doctors stay one step ahead of the disease and help more people survive. We hope the end result will be a transformation in understanding the disease, and real progress for patients.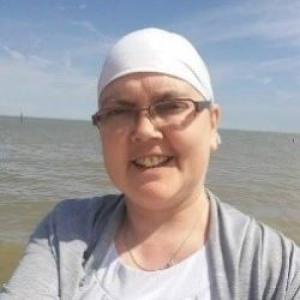 In 2016, Tanya was diagnosed with lung cancer at a young age.
"I was diagnosed in October 2016 and had surgery to remove a lower lobe on the lung. I started chemo in January 2017. Because I had a kidney transplant, they were careful about the drugs that I could have."
"After I was diagnosed, I was referred on to the TRACERx trial. If it helps someone else, then I am in! I have to give blood samples for five years and they took a sample of the tumour. It's amazing they could personalise treatment to you and the tumour. I'm so happy to be part of it".
Make a change to how you give or update your direct debit details, contact details or contact preferences.
Or sign up to hear from us and keep up to date with the vital work made possible by your regular donations.
Support our life saving research. Set up a regular donation today to help us unlock breakthroughs in the future.