Donate to Cancer Research UK's COVID-19 appeal today
Donate to help us beat cancer
Help continue life-saving research
We've already had to cut around £44 million of our funding towards cancer research. And without your help, we could be forced to cut millions more every year. This isn't a decision we take lightly, but we need to protect our future by taking action now. As things stand, we're receiving no additional government support, so we're facing one of the biggest challenges in our history.
But, although COVID-19 has slowed us down, we will never stop. We are absolutely determined to continue our research to create better treatments for tomorrow, but we urgently need your help today.
So please, give whatever you can today, and together we will still beat cancer.
If just 30 people gave £5 each, this could go towards supporting a research nurse on the TRACERx study. Research nurses are clinical experts who support patients as they take part in our groundbreaking research.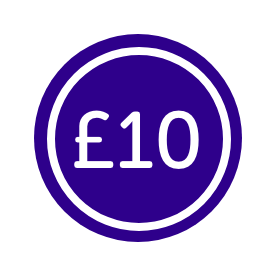 If just 2 people gave £10 each, this could pay for a simple blood test that allows researchers like the TRACERx lung team to detect traces of a patient's tumour DNA.
If just 3 people gave £25 each, this could fund a lab technician working on the TRACERx study for 1 day. Lab technicians are crucial to the running of research projects, ensuring our scientists are equipped with everything they need to beat cancer.