Science impact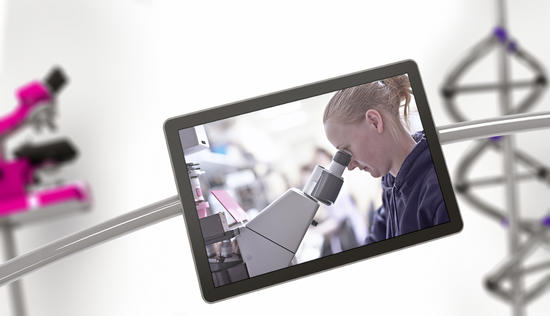 Finding a new weapon in the fight against cancer
When Citizen Science began, no one knew if speeding up cancer research by crowdsourcing was even possible. But we've proven that citizen scientists can collectively analyse huge amounts of data with impressive accuracy.
Learn more about our impact on the world of research below.
Our Impact
The Citizen Science programme made an impact on the world of cancer research by proving that non-scientists could accurately analyse certain types of cancer data. We helped complete important studies too, such as Dr Anne Kiltie's muscle-invasive bladder cancer study which was supported by Reverse The Odds' players. Here's what she had to say about their efforts:
!
Content not working due to cookie settings.
Our Research Collaborators
A number of Cancer Research UK funded researchers have worked with us to bring Citizen Science to life, providing their data and expertise, including
Professor Paul Pharoah, Centre for Cancer Epidemiology, Cambridge University
Dr Roslin Russell, Microarray Bioinformatics & Technology Development, Cambridge University
Dr Oscar Rueda, Breast Cancer Functional Genomics Laboratory, Cambridge University

Professor

 

Gareth Thomas, Experimental Pathology, Southampton University
Dr Martin Jones, Electron Microscopy, The Francis Crick Institute
Dr Lucy Collinson, Electron Microscopy, The Francis Crick Institute 
Professor Andrew Hanby, Leeds Institute of Cancer & Pathology, University of Leeds
Dr Will Howat, Cancer Research UK Cambridge Institute, Cambridge University
Dr Emily Shaw, Cancer Research UK