Our Story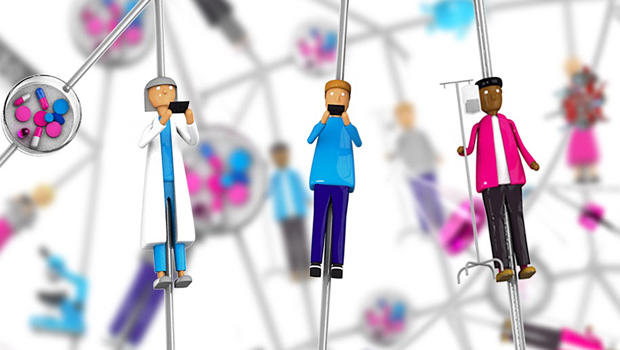 Fighting cancer with people power
More people will lead healthier, happier and longer lives after a cancer diagnosis if we can develop kinder, more personalised treatments. We formed a worldwide army of citizen scientists to get there sooner.
Find out how we turned hundreds of thousands of supporters into researchers below.
Building the World's First Cancer-Fighting Mobile Game
Every day, scientists search for clues within the genetic faults found in tumour samples. By making sense of how, why and where faults occur in our DNA, they're able to better understand how a cancer will progress. And how it can be stopped.
Computer programmes are allowing more and more of this work to be automated. But there are circumstances where they're just not sensitive enough to analyse this data in the way a person can. Manual analysis takes a long time when it's just one scientist bearing the load. So we built a way to share the burden: Genes in Space.
Thanks to Genes in Space, over 400,000 people were able to collectively analyse four kilometres of breast cancer DNA in two years. We discovered that the world was waiting for the chance to help cancer researchers directly. So we built even more projects, and involved even more people in the fight.
Our collaborators
Nothing would have been possible without support and guidance from our collaborators, including:
Makers and Innovators
Chillingo
Zooniverse
Maverick Television
Channel 4
Chunk
Guerilla Tea
Rational Group
Amazon Web Services