NIVEA SUN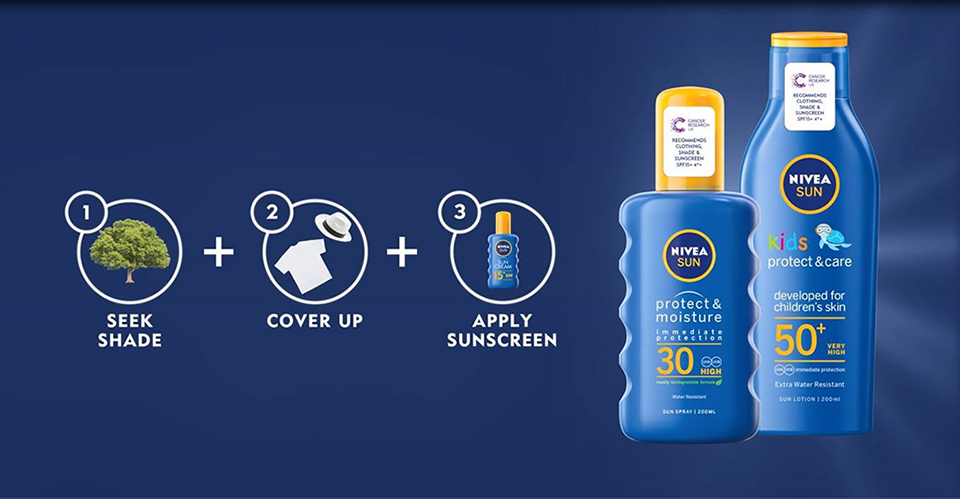 Our partnership with NIVEA SUN launched in July 2012 to raise vital funds for skin cancer research. Since then, we've helped millions of people stay safe in the sun with our annual campaign, featuring our easy-to-remember 1+2+3 steps to enjoy the sun safely:  
1. Seek shade 
2. Cover up  
3. Apply sunscreen regularly
Over the years,the campaign has included TV adverts, busting sun myths, showing that there's only one sun, and reminding people that they can still burn through clouds. As well as these thought-provoking adverts, the campaign has included stickers featuring our partnership messaging on more than 8 million NIVEA SUN products. And we regularly share helpful tips about sun safety on our social media channels during the summer. 
NIVEA SUN has also supported our Race for Life Schools campaign, which encourages children to get active while taking care in the sun. In 2017, our partnership was shortlisted for Best Marketing Partnership at the Business Charity Awards, and for Best Alignment of Brand Values through a Sponsorship Activity at the Corporate Engagement Awards.