Our priorities for discovery research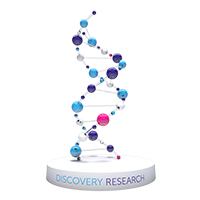 We support a broad portfolio of cancer-relevant discovery research which aims to transform our fundamental understanding of cancer and ultimately lead to benefits for patients and the public.
When you apply to us for funding, our committees will assess your proposal on several criteria, including how it aligns with the priorities set out in our Research Strategy. Decisions made by our Science Committee will also be guided by our statement of intent.
Statement of Intent for Discovery Research
We will transform our fundamental understanding of cancer
We will support a broad portfolio of world-leading discovery research that will transform our understanding of cancer biology. We will support investigations into all types of cancer, with prioritised investment in our four cancers of unmet need – brain, lung, oesophageal and pancreatic cancers.
We will invest in pioneering research that enhances our understanding of the biology of early, pre-invasive, localised and metastatic disease
We will support both single investigator led research and team science where broad ranging expertise is required to address complex questions
We will increase our investment in multidisciplinary approaches to create or apply novel technologies and methodologies to address previously intractable questions in cancer. We will stimulate research in understanding the role of the immune system in cancer and the opportunities to exploit it therapeutically.
We will translate scientific discoveries for patient benefit
We will support hypothesis-driven cutting-edge research, ranging from discovery science to translational research, that has a clear articulation of the potential ultimate patient benefit.
We will increase our investment in high-quality research that addresses clinically relevant questions through the investigation of underpinning biological mechanisms, which can include utilising data-rich sample collections and disease-relevant model systems.
We will grow investment in developing and optimising existing treatments, in particular combination therapy, surgery and radiotherapy.
We will exploit the potential to translate biological findings into novel therapies or biomarkers to inform future clinical trial design.