Optimise: Make cancer treatments more effective
The wealth of information now available to help characterise tumours provides potential to optimise treatment for each individual patient.
We need to get the most out of new treatments that we develop and those we already have. It is likely that combination approaches will ultimately prove most effective.
Ideally patient treatment decisions will be made on a truly individual basis, both at the initiation of treatment and at the point of recurrence, utilising a more complete understanding of the nature of the tumour and its surrounding microenvironment.
We will support more experimental medicine studies, through Experimental Cancer Medicine Centres (ECMCs) and our extensive clinical trials portfolio to realise our aspiration of making precision medicine a reality in the UK.
New technologies, including genetic sequencing and molecular imaging, tell us that each person's cancer is as unique as their fingerprints, creating an opportunity for more precise treatment. Personalised, minimally invasive surgery and radiotherapy combined with molecularly targeted agents for diagnosis, imaging and therapy, focusing particularly on patients with early stage disease, will dramatically improve our chances of delivering long-term survival.
Professor Gillies McKenna, Director of the CRUK/MRC Oxford Institute for Radiation Oncology
Opportunities for your research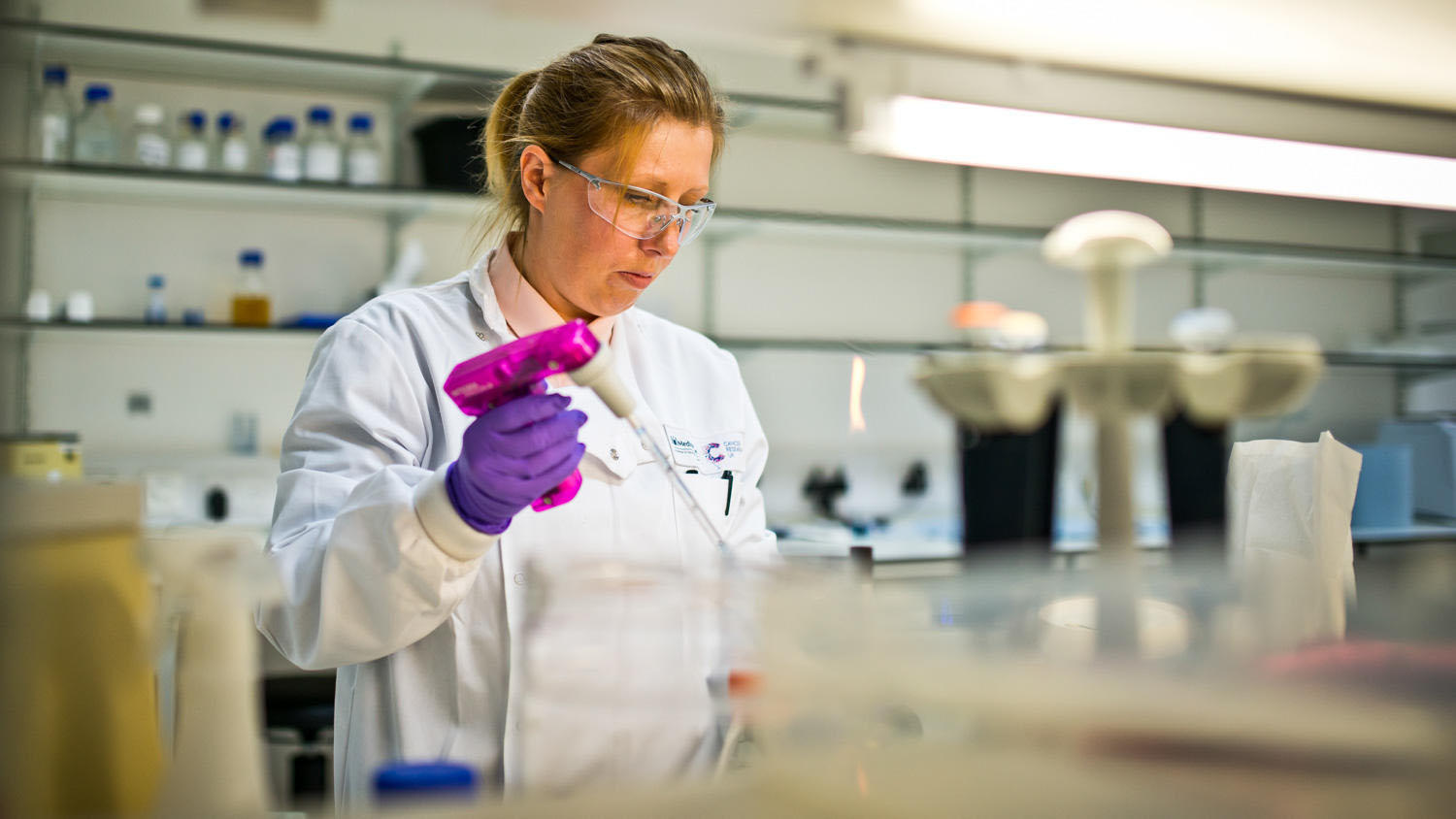 We have an extensive portfolio of funding, infrastructure and partnership opportunities to support your research optimising cancer treatments, whether you're an academic researcher, clinician or working in industry.
Learn more about our objectives
Our full Research Strategy, launched in 2014, sets out our principles of people, partnership and collaboration, and the approaches we will take in delivering our objectives.
Browse our Research Strategy highlights