Diagnose more cancers earlier
Our ambition
Earlier diagnosis of cancer offers the greatest potential for transformational improvements in patient outcomes.
The chances of survival are increased significantly for almost all patient groups if the disease can be diagnosed and treated at an early stage. For example, a patient diagnosed with stage 1 lung cancer has over 70% chance of survival beyond one year. This drops to less than 15% if diagnosed at stage 4.
In addition, the identification and successful treatment of precancerous lesions can prevent them progressing to cancer in the first place. We recognise the pressing need to build research capacity across a spectrum of disciplines – basic biological research, diagnostic development, epidemiology, health services research, behavioural research and policy activities.
With the range and breadth of expertise and infrastructure in our portfolio, and our close links with the NHS, we are ideally placed to take a lead in this area.
The reasons people delay going to the doctor when they have cancer symptoms are varied, and include lack of awareness of cancer signs and symptoms, fear of a cancer diagnosis or difficulties in securing a GP appointment. In addition, there are often delays between initial patient presentation and their eventual diagnosis. Through the National Awareness and Early Diagnosis Initiative (NAEDI) – which aims to coordinate and support activities and research that promote the earlier diagnosis of cancer – we are already providing leadership in this area.
We will continue to work in partnership with Departments of Health, government and the media to influence policy and develop behavioural interventions addressing the barriers that prevent people going to their doctor when they have cancer symptoms. We will pilot new approaches to speed up diagnosis and continue our work to better understand the current causes of delay.
We have contributed to the development of national screening programmes for breast, bowel and cervical cancer, which have already saved thousands of lives. Increasing the uptake of these programmes in the future has the potential to save many more.
The current breast screening programme is unable to differentiate between aggressive tumours requiring treatment and those that ultimately will do no harm, leading to the over-treatment of patients.
We will support research to better understand behaviours related to screening uptake in different segments of the population. What we learn will be effectively translated through our awareness campaigns and policy work. In partnership with the NHS, we will ensure roll-out and uptake of new, effective screening programmes across the UK. We will seek to identify new biomarkers that distinguish cancers that require treatment from those that do not, to help reduce unnecessary treatment for patients with indolent disease.
To be effective, screening tests need to be specific and sensitive, distinguishing healthy individuals from cancer cases with a high degree of accuracy. They also need to be cost-effective to support roll-out on a broad basis. There is a range of biomarker types which singly or in combination could potentially be used to detect cancer early enough for successful treatment.
Imaging plays a crucial role in the majority of diagnoses, but is not a cost-effective means of detection on a population-wide basis for most cancers. We therefore need to develop strategies based on biomarkers present in the blood or other bodily fluids, prior to detection and localisation of tumours with imaging.
Technological developments, such as deep sequencing of circulating nucleic acids, improvement in proteomics and in imaging technology, present significant promise. Innovative thinking will be needed to translate novel biomarker discoveries into clinically viable diagnostics and new screening programmes. We will initiate new research into biomarkers for early detection.
We will take a multidisciplinary approach, involving biologists, clinicians, technology experts, physicists, engineers, molecular pathologists and biostatisticians to overcome the barriers to progress.
Opportunities for your research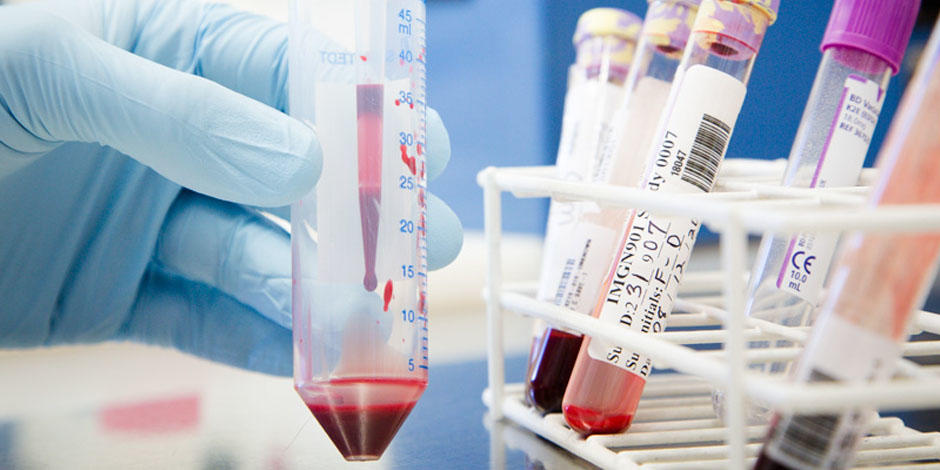 We have a number of funding schemes and other opportunities to focus your research on earlier detection and diagnosis.
In our 2017 Progress Report, we review how we are accelerating research to achieve our ambitions, and the successes we have had so far. We've built on our strengths and continued to bring new perspectives into cancer research
We've launched eight new funding schemes to stimulate priority areas of research, and these have so far allocated over £140 million. We've more than doubled our spend on cancers with substantial unmet need, to £86 million in 2016/17. And we've invested across our UK-wide network of infrastructure, building capacity at our Centres and launching the new Francis Crick Institute, so that we continue to support an outstanding environment for research.
Learn more about our objectives