Accelerate the translation of research: our research strategy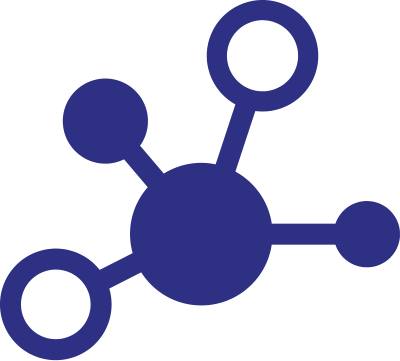 Through its network of cancer Centres across the UK, Cancer Research UK and its partners have created a world-leading model for the translation of new discoveries into patient benefit.
Professor David Livingston
Dana-Farber Cancer Center
Our approach
Build a world-leading translational network
Our Centres provide an excellent environment for effective translation. Supported in partnership with the university and NHS Trust/Board in each location, our national network of Centres will play a critical role in facilitating multidisciplinary collaboration. They are a vital route to support delivery of our strategy.
While maintaining a national network of Centres, we will increase our investment in a small number of locations to accelerate their progress as they build expertise that combines highly innovative laboratory research with cutting-edge experimental medicine. In partnership with other funders, hospitals and universities, we will build capacity in infrastructure, people and training at these Centres, to enable them to make a step-change in their delivery of exceptional research.
These Centres will also act as hubs for broader collaboration across the network, driving progress against our strategic priorities. In order to support greater levels of networking between locations, we will provide strategic awards in areas of priority.
Alongside our Centres, we will continue to invest in the Experimental Cancer Medicine Centres (ECMC) in partnership with the health departments for England, Scotland, Wales and Northern Ireland. ECMCs will continue to focus on the development of new therapies and biomarkers.
We will continue to improve visibility of our research in local communities and encourage researchers to actively engage the public with their work.
Expand partnerships with commercial and international organisation
We currently work effectively in partnership with the pharmaceutical industry in a number of areas and will actively seek new opportunities to enhance collaboration in areas that offer the potential for greater impact. We will increasingly build strategic partnerships that extend beyond individual projects and assets.
We will increasingly build partnerships outside of the UK, laying the foundation for collaborative work between researchers, supporting joint programmes of research and exploiting mutual strengths in particular technologies. We will continue, where appropriate, to play a role in major international collaborative research initiatives.
Launch Grand Challenge funding to tackle the big questions in cancer research
We want to stimulate a greater focus on tackling important, challenging questions where there is potential for a transformational impact on the field.
We will engage widely with the community to develop a shortlist of challenges which, in the first instance, will be focused on our major strategic priorities. We will then invite applications from consortia with the appropriate mix of skills to address these challenges. Such awards will require significant levels of investment and we therefore expect to support approximately one such award each year. We anticipate that some of these awards may involve international collaborators as well as scientists working in commercial organisations.
Enhance our therapeutic discovery model
We will continue to play a world-leading role in academic drug discovery, maintaining our overall level of investment in this area. Our role will be complementary to that of industry, avoiding projects where efforts are already under way and identifying commercial partners early to take potential therapeutic candidates forward.
We will diversify our therapeutic discovery approaches. There is growing academic and commercial interest in biotherapeutics, particularly in the manipulation of the immune system. We will invest in biotherapeutic drug discovery, including but not limited to monoclonal antibodies. To enable this, we will stimulate a greater volume of research into tumour immunology, support greater networking of this community and develop partnerships with industry to access appropriate technology platforms.
We will consolidate our activities in small molecule discovery to a smaller number of core Drug Discovery Units (DDUs). These will be aligned with excellent academic biology and clinical expertise and located in Centres with strongly interlinked translational research.
We will continue to identify potential targets for drug discovery from across our research network and researchers will be supported to collaborate with DDUs on potential therapeutic targets arising from their work. 
Support a broad portfolio of clinical research
We have a key role to play in funding trials that are not of interest to industry. Our strengths include:
Surgery and radiotherapy trials
Investigation of optimal dosage regimens to reduce toxicity
Tumour types or patient populations that are not of commercial interest, such as rare or paediatric cancers
Chemopreventive agents, particularly those that are no longer patent protected
The landscape of therapeutic innovation and personalised medicine is evolving and we have been at the forefront of funding new clinical trial designs, such as multi-arm, multi-stage trials. We will continue to support such trials in partnership with industry and other research funders.
We will increase trial funding via our Clinical Research Committee and New Agents Committee to ensure that we can support a broad portfolio of clinical research. In addition, we will continue to provide funding for clinical infrastructure through Clinical Trials Units in order to facilitate continuity and stability across the full breadth of the clinical research landscape.
We would like every cancer patient in the UK to be given the opportunity to join a clinical trial, and we will work with the NHS and other partners to help achieve this goal.
Establish new models in population, behavioural and policy research
We will support innovative, multidisciplinary collaborations that bring together aspects of population, behavioural and policy research to tackle cancer. We will also continue to build greater capacity in these areas.
We will support the creation of a virtual centre for population research to facilitate greater national integration and encourage the development of future research leaders
Opportunities for your research
We have a broad range of opportunities for academic researchers and industry partners.
In our 2017 Progress Report, we review how we are accelerating research to achieve our ambitions, and the successes we have had so far. We've built on our strengths and continued to bring new perspectives into cancer research
We've launched eight new funding schemes to stimulate priority areas of research, and these have so far allocated over £140 million. We've more than doubled our spend on cancers with substantial unmet need, to £86 million in 2016/17. And we've invested across our UK-wide network of infrastructure, building capacity at our Centres and launching the new Francis Crick Institute, so that we continue to support an outstanding environment for research.