A trial using MRI scans for cancers of the sigmoid colon (IMPRESS)
Cancer type:
Bowel (colorectal) cancer
This trial is looking at an MRI scan before surgery to improve treatment for cancer in a part of the bowel called the sigmoid colon. The sigmoid colon

is part of the large bowel just above the back passage (rectum). This trial is for people with a sigmoid cancer that is between their hip bones (pelvis).
Doctors use CT scans to give a detailed image of your cancer and to see if it has spread to another part of your body. They use these scans to plan your treatment.
Researchers think that MRI scans may give a clearer image of sigmoid cancers. In this trial, they are comparing a CT scan with an MRI scan before surgery.
The aim of the trial is to find out which is best for planning treatment for sigmoid cancers.
Who can enter
You may be able to join this trial if all of the following apply. You
Have cancer of the sigmoid colon that is within the area between your hip bones (your pelvis)
Are able to have treatment with the aim of curing your cancer
Are at least 18 years old
You cannot join this trial if any of these apply. You
Have already had colorectal cancer
Are not able to have an MRI scan. This may be because you have certain types of metal surgical clips or plates in your body, or you have a pacemaker. Or because you can't stand small spaces (you are claustrophobic)
Aren't able to have a drug called buscopan which might be used for the MRI scan
Have any other medical condition that the trial team think could affect you taking part
Trial design
This is a phase 2 trial. The researchers need 244 people to join. There are 2 pathways in this trial.
The first pathway is called the observational group. People in this group are going to a hospital that uses both CT scans and MRI scans as part of the standard care before having surgery.
The second parthway is for people going to a hospital that does not routinely use MRI scans before surgery. This pathway is randomised. The people taking part are put into 1 of 2 groups by a computer. Neither you nor your doctor will be able to decide which group you are in.
People in group 1 have a CT scan before surgery
People in group 2 have a CT scan and MRI scan before surgery
When you have the MRI scan you have an injection of a drug called buscopan to slow down the movement of your bowel. This will help the bowel show up more clearly on the scan. The MRI scan will take about 45 minutes. The CT scan will take no more than 10 minutes.
The trial team will ask you to fill out a questionnaire before your surgery then 1 year and 3 years afterwards. The questionnaire will ask about side effects and how you've been feeling. This is called a quality of life study.
The researchers will also ask your doctor to send them information about your scans, surgery and care afterwards for 3 years.
Hospital visits
The researchers will try to make the appointment for your MRI scan to be on the same day as your CT scan. If they are unable to do so, you will need to come back on another day for the MRI scan.
Side effects
The MRI scan is a safe test. The injection may cause you to have slightly looser bowel movements for a short time afterwards.
We have more information about MRI scans.
How to join a clinical trial
Please note: In order to join a trial you will need to discuss it with your doctor, unless otherwise specified.
Please note - unless we state otherwise in the summary, you need to talk to your doctor about joining a trial.
Supported by
NIHR Clinical Research Network: Cancer
NIHR Royal Marsden Biomedical Research Centre 
Pelican Cancer Foundation
The Royal Marsden NHS Foundation Trust
CRUK internal database number:
Please note - unless we state otherwise in the summary, you need to talk to your doctor about joining a trial.
Cara took part in a clinical trial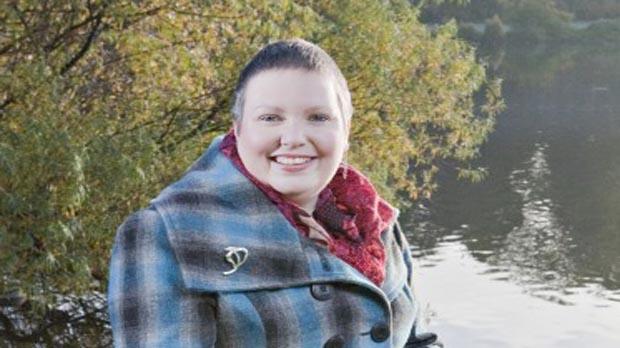 "I am glad that taking part in a trial might help others on their own cancer journey."