Honorary Fellowships - Trading
Flame of Hope Awards Honorary Fellowships
These are awarded to shop volunteers who have given at least 15 years of service. 
Find out more about our 32 incredible shop volunteers receiving an Honorary Fellowship this year...
Anne Duncan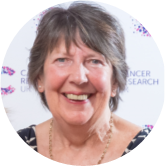 Volunteering for 26 years!
''Joining the team at the South Street St. Andrews store in the days before steamers, Anne recalls ironing for hours! Her talents on the shop floor soon became apparent however, and Anne offers sublime customer service and is an accomplished window dresser. Anne is a ray of sunshine on her Monday afternoon shift. Hugely popular with customers and volunteers alike, she is enthusiastic, positive and a pleasure to spend time with.'' 
Anne Wales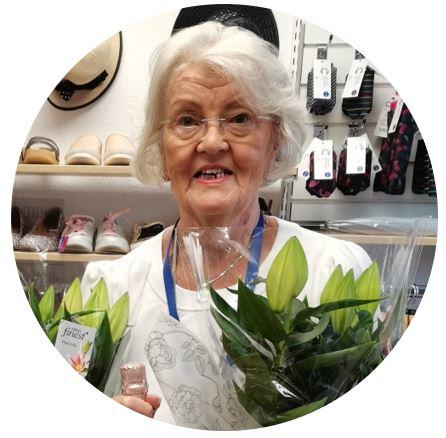 Volunteering for 30 years!
''Anne has been volunteering at the Frodsham shop since it opened in 1991, initially as the volunteer manager for five years. Now volunteering on a weekly basis and specialising in the homeware department, she is a reliable and valuable member of the team. Anne supports all the shop's events, takes part in Race for Life, regularly trains up new volunteers and is well known and loved by customers.'' 
Ata Kunter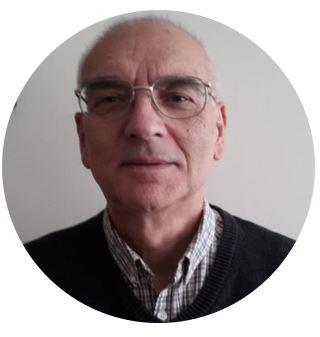 Volunteering for 30 years!
''Hard working and supportive, Ata volunteers at our Ealing Broadway, Chiswick and Marylebone stores. He is always happy to turn his hand to whatever jobs need doing and adapts his support according to the shop's priorities for that day.  Ata is particularly skilled at fixing watches and cameras and his expertise with homeware means he has a great eye for identifying valuable items and getting them to auction to get the best prices.''  
Audrey Bromley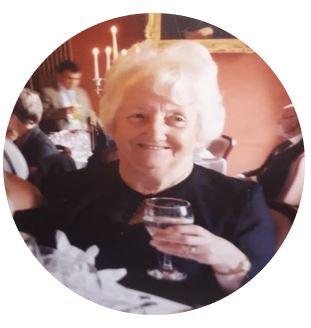 Volunteering for 17 years!
''A valued member of the team in Marple, Audrey supports with all aspects of running the shop and has introduced several new volunteers to the team.  Over the years, she has helped raise extra funds by making gift tags from old cards and hand making Christmas baubles, raising over £300 from these each year. During the pandemic, she made over 850 facemasks, purchasing the material herself and raising an amazing £2,100!'' 
Beryl Fielding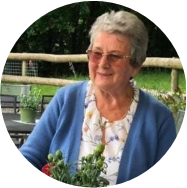 Volunteering for 34 years!
''Beryl has volunteered at the Urmston branch since it opened and has remained a dedicated and enthusiastic member of the team.  She has supported with all aspects of running the shop as well as numerous fundraising events and is brilliant at explaining the benefits of gift aid. Beryl has welcomed and helped to train many new volunteers and through her own personal experience of cancer, she demonstrates compassion to donors and customers who may be in need of comfort.'' 
Carol Wade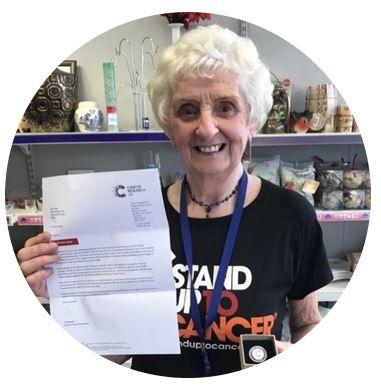 Volunteering for 30 years!
''Supportive and kind, Carol is a dedicated member of the team at Paisley. She is well known by the customers and staff as offering great customer service and her love of Rod Stewart! Carol always helps out with fundraising events, selling raffle tickets and has been on several visits to the Beatson Institute in Glasgow so that she can keep up to date with new developments and share these with customers and fellow volunteers.'' 
Cathy Pert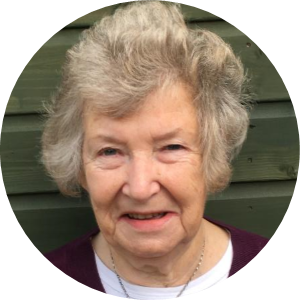 Volunteering for 31 years!
''Initially the volunteer manager at the Montrose branch, Cathy now specialises in homeware and bought in goods and is well known for her high standards and excellent displays. She always supports with fundraising events and is a fantastic team player. Despite her own cancer experience a few years ago, Cathy was back in the shop within six weeks and is an inspiration to the whole team.'' 
Christine Barlow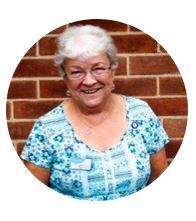 Volunteering for 20 years!
''Volunteering at least three days a week, Chris is a special part of the team at Alvaston. As well as looking after the homeware department and being a keen gift aid processor, she is a wonderful fundraiser, organising events such as garden parties and quiz nights at her home. Chris has taken part in Pretty Muddy and organises the Christmas meal every year. She is a huge support to the whole team, who say they'd be lost without her!'' 
Christine Page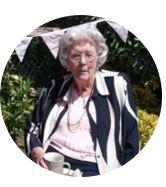 Volunteering for 31 years!
''Chris has been an invaluable volunteer with both Cancer Research UK shops in Horsham. Despite suffering with osteoporosis, she has been known to support one shop in the morning and then walk to the other, with the aid of her stick, so she can help out during the afternoon! Dedicated and passionate, Chris volunteers twice a week on the till, provides fantastic customer service and has a great eye for fashion.'' 
Dorothy Purdie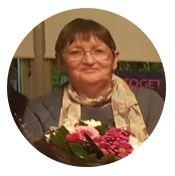 Volunteering for 30 years!
''Dorothy was inspired to join the team at Davidsons Mains in Edinburgh by her mum who was a volunteer in the shop for several years.  A true all-rounder, Dorothy helps with everything from till work to tagging - often at the same time as she is an expert multitasker. She is always happy to help with cash collections and never misses the chance to ask about gift aid when she is on the till.'' 
Elma Muir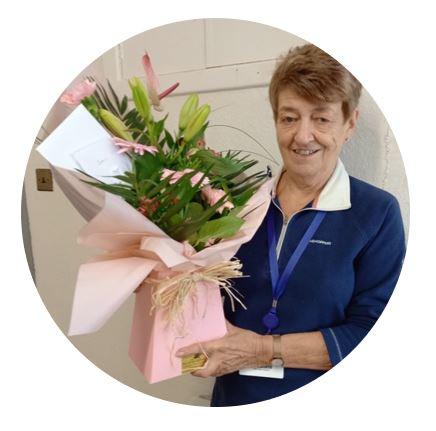 Volunteering for 21 years!
''Elma volunteers three days a week with the Perth High Street shop and although she is brilliant at working on the till and chatting to customers, she prefers to spend her time expertly sorting through bags of donated items, leaving a rail of processed clothes and boxes of homeware at the end of her shift.  She is always happy to assist with fundraising activities and provided much needed extra support during the re-openings after the recent lockdowns.''
Enid Harvey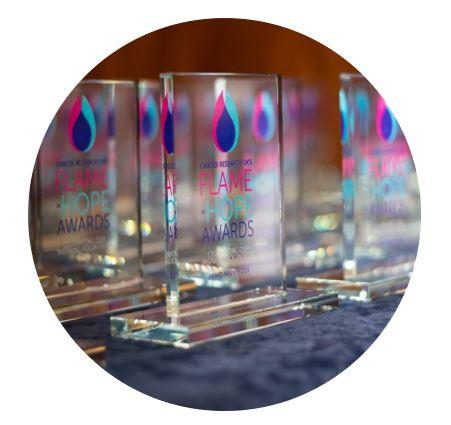 Volunteering for 33 years!
''Joining the Orpington branch the first day it opened, Enid volunteered unstintingly until her recent retirement. Enthusiastic and committed, she was a great ambassador for the charity, often running the shop during the manager's day off. Whenever she volunteered, she kept morale high and everyone refreshed with tea and coffee. Her loyalty and commitment were infectious, and she is held in high regard by everyone at the Orpington shop.'' 
Janet Tyler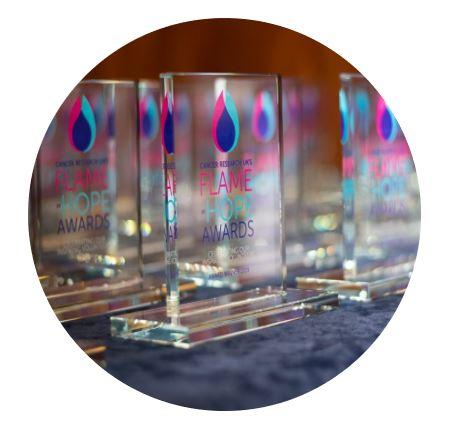 Volunteering for 25 years!
''A dedicated volunteer with the Sydenham shop team, Janet specialises in the children's department, sorting clothes and checking the toys thoroughly to ensure that everything is in working order. She volunteers in addition to her role as a teaching assistant and will turn her hand to anything that needs doing. Janet is a great team player and was a huge support during the lockdowns with helping to close and re-open the shop.'' 
Jean Dreher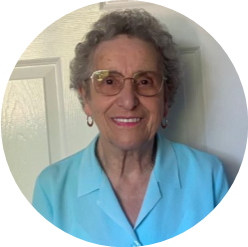 Volunteering for 26 years!
''Jean never missed a Monday morning shift during her time with the Bury shop and was a joy to have on the team. Known as the "queen of steam", hard working Jean turned her hand to every task in the store over the years and was a particular dab hand at processing donated items – checking, hanging, ticketing and steaming – always with a smile on her face and ready for fun with her fellow volunteers.'' 
Jeanette Harris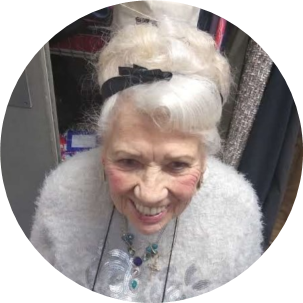 Volunteering for 29 years!
''Full of energy and impeccably dressed, Jeanette has never missed a beat in her support of the Elm Park Shop. Volunteering for several days a week, she is exactly the kind of person you'd want as the face of the charity – kind and chatty. Always keen to be busy, Jeanette can be found sorting and putting out goods, joining in with fundraising events – she is truly loved by her team!'' 
Jennifer Akehurst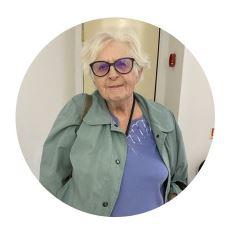 Volunteering for 34 years!
''Described as part of the fabric of the Kingston shop, Jennifer always demonstrates exceptional commitment and dedication. She particularly enjoys working on the till, helping customers and supporting fellow volunteers and is a great team player.  As a cancer survivor, she offers great support and a sympathetic ear to customers who may be undergoing similar treatment.  She is a fantastic ambassador for Cancer Research UK and never lets her team down.''
Jennifer Smith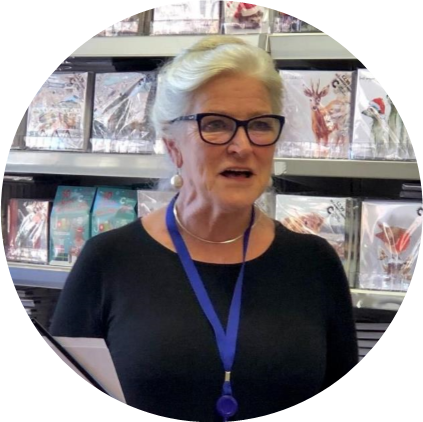 Volunteering for 26 years!
''Jennifer supports the West Kirby shop twice a week and is very popular with customers, many of whom come in especially for her recommendations. She shares her experience and knowledge when training new volunteers, gets behind all our fundraising schemes and is unfailingly helpful. Jennifer has formed friendships with local auction houses, jewellers and watchmakers and takes all special items to ensure Cancer Research UK gets the highest value possible.'' 
Jessica Banner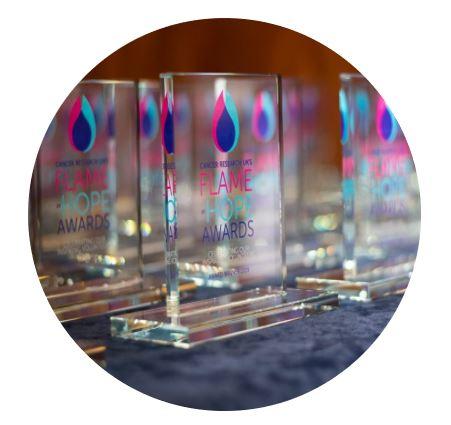 Volunteering for 32 years!
''Jessica's main motivation for volunteering is to help beat cancer. Her husband was successfully treated for prostate cancer several years ago and founded a prostate charity which Jessica is also very involved with. Jessica is a multi-skilled volunteer who often runs the shop in the manager's absence, completing all tasks to an incredibly high standard.  An amazing baker, Jessica's cakes are not to be missed and have raised hundreds of pounds for the cause over the years.'' 
Jill Lurion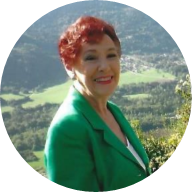 Volunteering for 31 years!
''Jill helped set the Beaconsfield shop up for opening in 1990 and has been a wonderful volunteer ever since. With a background in fashion retail, Jill is always impeccably dressed and has created many amazing window displays over the years. In addition to her brilliant customer service whilst in store, Jill has always spread the word about the shop, enthusiastically encouraging new customers and donors to visit and find a bargain.'' 
Jo Baldry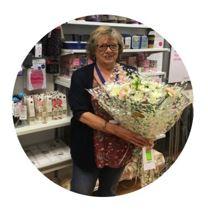 Volunteering for 34 years!
''Jo sadly lost her first husband at the age of just 37 to a rare brain tumour. Moving to Felixstowe, she helped open the shop there as she felt it would be a good way to both support the cause and meet new people. Jo still volunteers for around 20 hours every month. A champion on the till, she has built up a wonderful rapport with the regular customers and is a true ambassador for Cancer Research UK.'' 
Jo Kenny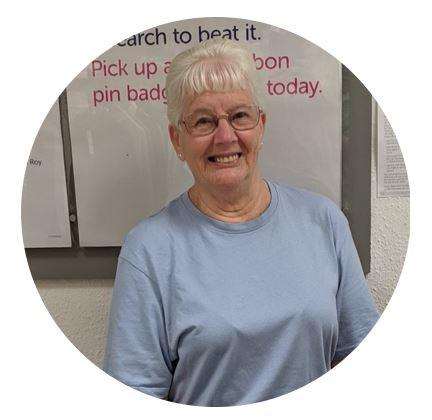 Volunteering for 26 years! 
''An enthusiastic volunteer with the Barnstaple shop, Jo has embraced all the changes over the years with her unbeatable good humour.  Her main role is in customer service and she is adored by the regular customers. Jo is always trying to think of new ways to increase sales and to give customers the best experience possible. Always the first to volunteer for any fundraising activities, she has organised many cash collections and is a great support to the team.'' 
Joyce Maynard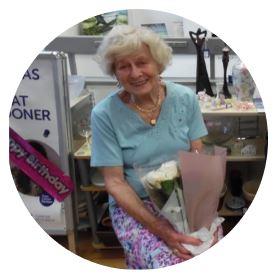 Volunteering for 35 years!
''Joyce, at 98, is a fabulous and elegant volunteer who never ceases to amaze with her enthusiasm and commitment to the charity. Her forte is dealing with donated jewellery, and she is brilliant at spotting high-end items. Joyce is well loved by her fellow volunteers and customers, many of whom come in especially on her Thursday morning shift. She has helped to train new volunteers and students and always get involves in fundraising activities. A very special lady.''
Julia Cooper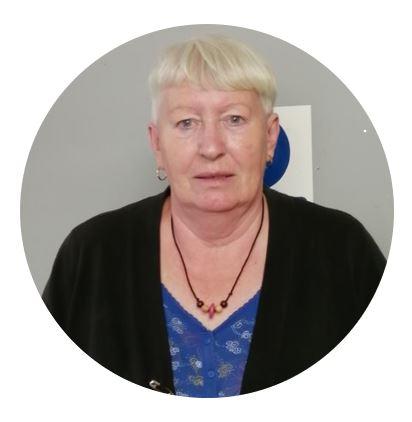 Volunteering for 32 years!
''Julia was amongst a small, dedicated group who made it possible for a shop to be opened in Elgin in 1989. Thanks to her retail experience, Julia brings a professional approach and a happy atmosphere to her shifts each week. Quick and efficient, caring and kind, she is always willing to be involved with all aspects of running the shop. Her loyalty and experience mean she is an invaluable support to new volunteers and staff alike.'' 
Kenny Owen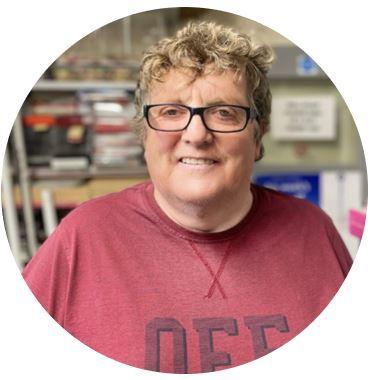 Volunteering for 18 years!
''From street and supermarket collections, tombolas and raffles, Kenny has helped the Barnsley shop raise over £150,000 through his exceptional commitment and hard work.  He was initially a weekend volunteer as he was working full time, but his fundraising has developed into a passion. Well-known in the local community, Kenny organises prizes and brings in regular donations from his contacts and his team describe him as simply a super volunteer!'' 
Margaret Silverton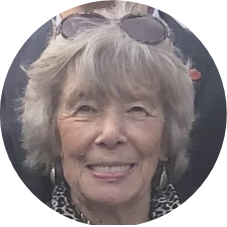 Volunteering for 31 years!
''Margaret is described by her team at Carshalton, as the rock upon which the shop is built. Committed and dedicated, she has shown resilience and adaptability over the years, building strong relationships with customers and fellow volunteers. Always prompt and smart, Margaret is hugely kind and supportive to all her teammates and would like to credit them in making all her years of volunteering so wonderful.'' 
Marjorie Prideaux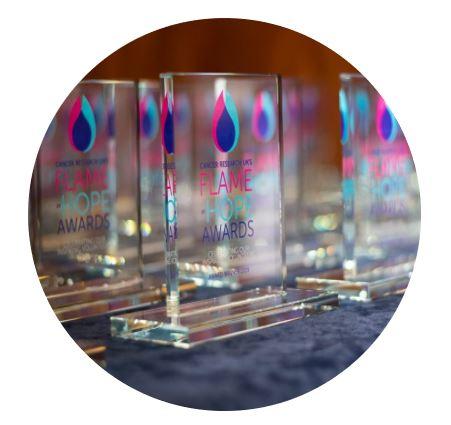 Volunteering for 32 years!
''Supporting the shop since it first opened, Marjorie initially used to volunteer alongside her job as a schoolteacher. Now running the shop floor on a Saturday morning, she is an expert multi-tasker, helping on the till, dealing with customers and training new volunteers. Marjorie is a great support with all fundraising campaigns, particularly bake sales as she makes delicious strawberry shortcakes. Marjorie is full of wisdom and guidance and her team are so grateful for her support.'' 
Mary Evans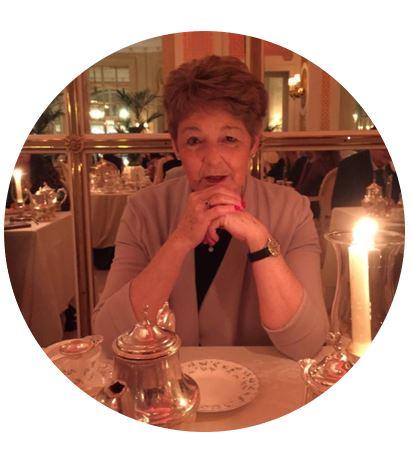 Volunteering for 17 years!
''Mary sees the Sittingbourne shop as her second home and puts her heart and soul into volunteering with the team.  Amazing at customer service and on the till, she can often be found searching for items that a customer wants – even bringing things in from home on occasion. A brilliant cake baker, she regularly makes treats for fundraising events or just to keep the volunteers going.  Patient and helpful, Mary is a truly valued member of the team.'' 
Pat Longhurst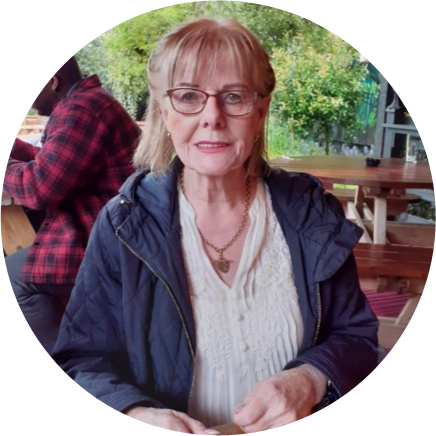 Volunteering for 30 years!
''Before recently relocating to Somerset, Pat had been a volunteer with the Norbury shop since it first opened. She was often heard to say, 'this shop is my life'. Well-known and loved by the team and the customers, she has a great eye for style and fashion and is a skilled sorter of donations. Despite her love of sorting, Pat was always keen to get involved with fundraising and helped to recruit and train new volunteers.'' 
Sylvia Ketley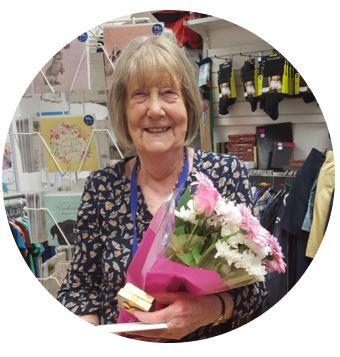 Volunteering for 31 years!
''Sylvia is a loyal and enthusiastic volunteer at the Ashford shop, supporting the team for two afternoons every week.  She is brilliant at interacting with customers, thanking them for their support whilst championing the charity.  Her willingness to support our fundraising events and initiatives is an exceptional bonus.  Sylvia enjoys preparing the float and cashing up at the end of the day and is an excellent ambassador for Cancer Research UK.''
Val Robinson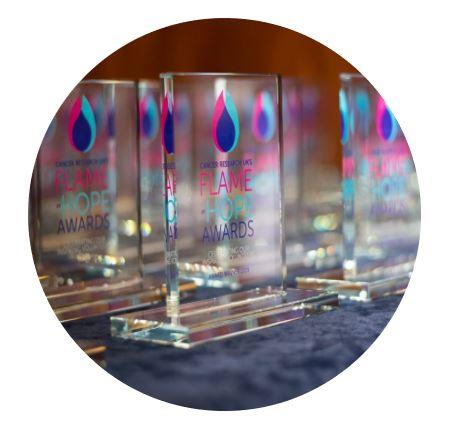 Volunteering for 33 years!
''Val was working nights as a midwife when she first started volunteering at the Cardiff Whitchurch shop and was heard saying she'd give in a go for two weeks! Over 30 years later and now aged 90, Val is still eager to help out twice a week. Known as the queen of shop standards, she loves spending time on the shop floor, tidying and putting items out. Her dedication and gentle nature make her popular with everyone she meets.'' 
Valerie Payne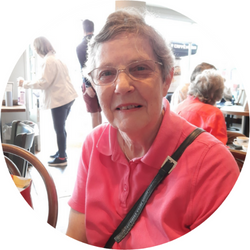 Volunteering for 32 years!
''Described by her team as reliable, diligent and a real team player, Valerie is a loyal volunteer with the Epsom shop. As the bric-a-brac champion, she comes in several times a week to clean and sort items for sale. Over the years Valerie has gone over and above by opening and running the shop in the manager's absence, donating lots of items from home and bringing in cakes for the team to enjoy.'' 
Yvonne Davies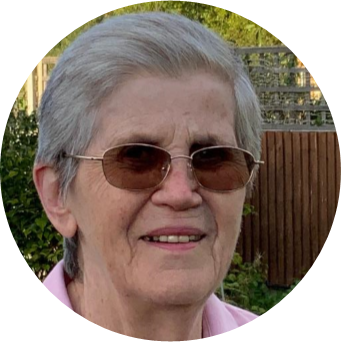 Volunteering for 35 years!
''Hard working, knowledgeable and kind, Yvonne is a volunteer with the Barnet shop and described by her team as one in a million!  She runs the shop floor efficiently during her shifts and always has an aim in mind for how much she'd like to make from her sales that day. Highly respected by all who know her, Yvonne recently raised over £300 for Stand Up To Cancer by completing a long-life dream of abseiling!'' 
Congratulations to all our shop volunteers receiving Honorary Fellowships this year!