Our research in Manchester
Last year we spent over £28m on life-saving research in Manchester.
The Cancer Research UK (CRUK) Manchester Centre is home to world-class scientists and clinicians who are at the top of their field. The centre benefits from the strong partnership between The University of Manchester, CRUK and The Christie NHS Foundation Trust. This collaboration allows us to develop kinder, targeted and more effective treatments to help people with cancer beat their disease.
Work at the CRUK Manchester Institute spans the whole spectrum of cancer research, from programmes investigating the molecular basis of cancer, to those focused on developing new treatments. World-class facilities in the institute, including the imaging and molecular biology labs, support all these programmes, paving the way for new discoveries.
Part of the Manchester Institute, our Drug Discovery Unit works with industry partners to help drive the translation of research breakthroughs in the lab into new treatments for patients as quickly and cost-effectively as possible.
Using a simple blood test to predict whether melanoma will return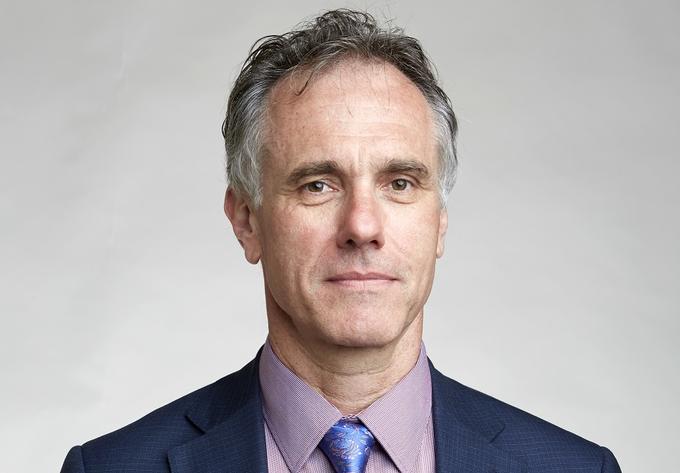 Professor Richard Marais is studying how melanoma develops and progresses, and is seeking to understand why treatment sometimes stops working. 
Developing blood tests to detect the early signs of lung cancer
Professor Caroline Dive is developing 'liquid biopsies' to hunt down lung cancer cells that have broken free from tumours and are circulating in the bloodstream.
Giving new hope to patients with acute myeloid leukaemia
Consultant and scientist Professor Tim Somervaille works with our Drug Discovery Unit in Manchester to develop a treatment that is showing promise for treating acute myeloid leukaemia (AML)
What we're doing now
Experts from the CRUK Manchester Centre, led by Professor Rob Bristow, will receive a total of £16.5m to develop new state of the art radiotherapy treatments to be delivered at the world-renowned Christie NHS Foundation Trust.
Dr Katie Finegan is developing a new targeted drug for triple-negative breast cancer, through her Stand Up To Cancer-funded project.
Scientists from our Manchester Institute and The University of Manchester, led by Dr Matt Krebs at The Christie NHS Foundation Trust, have shown that they could help match cancer patients with no other treatment options to clinical trials with experimental medicines by analysing the genetic faults in a sample of their blood.
Dr Natalie Cook and Professor Caroline Dive co-lead the Manchester Experimental Cancer Medicine Centre (ECMC). Jointly supported by CRUK and the National Institute for Health Research in England, our network of ECMCs are unique partnerships between local NHS Trusts and universities. They bring together lab scientists and cancer doctors to speed up the flow of ideas and new treatments from the lab to the clinic. 
Our Senior Research Nurse in Manchester facilitates the delivery of high-quality clinical trials and research at The Christie NHS Foundation Trust, getting new treatments into the clinic sooner. 
In partnership with University College London, Manchester hosts our Lung Cancer Centre of Excellence. By working together with internationally renowned scientists and clinicians, we have a real and exciting opportunity to make significant advances in the prevention, diagnosis, treatment and care of lung cancer.
Get in touch
Contact the team in Manchester.