How the BRCA1 protein affects cancer risk and treatment response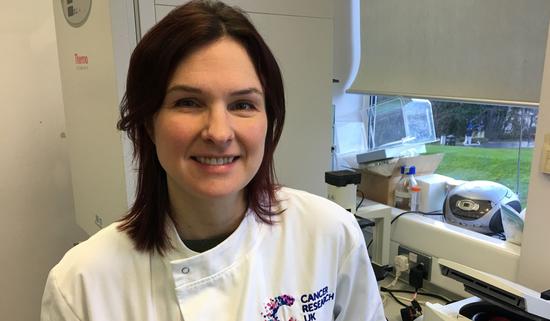 Professor Jo Morris
A very small percentage of the population have a faulty version of the BRCA1 gene, which gives them a higher risk of developing certain cancers, particularly breast and ovarian.
Professor Jo Morris is a researcher at the Institute of Cancer and Genomic Sciences at the University of Birmingham. She wants to understand more about how the BRCA1 protein works. This will help her gain important insights into how cancer develops.
The BRCA1 protein helps DNA repair itself when an error arises. This process is essential for preventing cancer and appears to have a role in how patients respond to treatment. Scientists still don't know exactly how this process works, so Professor Morris and her team are studying this in the lab to uncover more details.
Understanding this mechanism is important because it may be able to help doctors make more accurate estimates of a person's risk of developing cancer. It could also help us understand why some tumours are resistant to certain treatments, which in turn could help doctors choose the best treatment for each patient, helping more people to survive their cancer.