Our research projects
Coronavirus (COVID-19)
We have created a central resources hub for Health Professionals which hosts all of our CRUK resources and further materials to help with managing the pandemic. We are updating the information as guidance changes. There is also a page specifically for patients on our about cancer hub.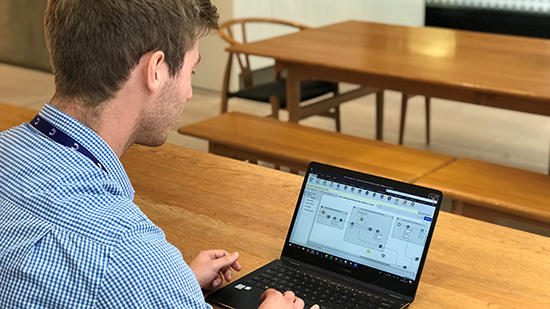 Stay up to date
Browse our range of newsletters for Health Professionals, and sign up to receive the newsletters you want, straight to your inbox.
Cancer Intelligence combines analytical, research, evaluation and behaviour science expertise to deliver high quality intelligence to support CRUK's ambition to see 3 in 4 people survive their cancer for 10 years or more by 2034, and to reduce the incidence of cancer. We collect, analyse and interpret data across the cancer pathway, both in house and in partnership with PHE.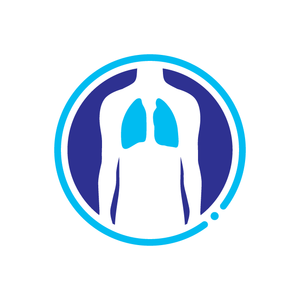 Variation in Lung Cancer Treatment rates
The purpose of this service evaluation is to establish; factors that affect access to lung cancer treatments for stage 3 non-small cell lung cancer (NSCLC) patients, whether there is variation between Cancer Alliances in access to a range of treatment pathways, and the impact of patient and tumour characteristics on access to treatments.
Data used will be: patients diagnosed with stage 3 NSCLC (1st April 2014 to 31st March 2015); information about their tumour, treatment received, and demographic information.
Understanding variation in accessing treatments will inform policy makers and commissioners regarding where efforts should be focused, to ensure equitable access to effective treatments for NSCLC, and improve patient outcomes.
The linked data will be used to calculate access rates for different treatments, and statistical tests will measure the overall geographic variation and significance. Logistic regression will identify which factors are predictive of whether people receive various treatments (e.g. age, deprivation, ethnicity).
Preliminary results are due late 2019/early 2020. We expect to find how much geographical variation in access to treatment for lung cancer there is in England, and to what extent this is affected by patient demographic factors.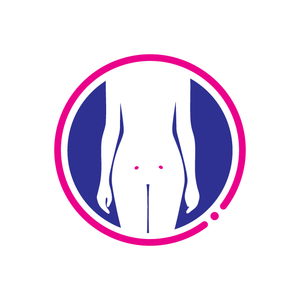 Variation in Ovarian Cancer Treatment rates
Survival for ovarian cancer in the UK is lower than other similar high-income countries and there is substantial regional variation within the UK. Access to and/or quality of treatment may be contributing factors.
This analysis will establish a detailed picture of ovarian cancer treatments and outcomes and is intended to provide insights alongside the national ovarian cancer audit benchmarking pilot, with the ultimate aim to act as a catalyst to reduce variation and drive improvements to clinical practice.
Data used will be: patients diagnosed with stage 2, 3, or 4 ovarian cancer (1st July 2014 to 31st March 2015); information about their tumour, treatment received, and demographic information.
The linked data will be used to compare treatment access rates between Cancer Alliances, to determine the extent to which this can be explained by regional differences in patient demographics, such as age and socioeconomic status.
Findings are due Autumn/Winter 2019. We expect to find how much geographical variation in access to treatment for ovarian cancer there is in England, and to what extent this is affected by patient demographic factors.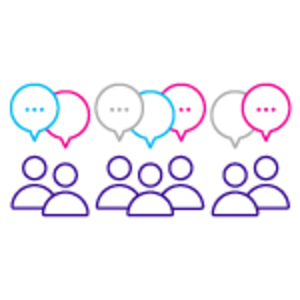 The Cancer Awareness Measure (CAM) has historically monitored public awareness of potential risk factors, possible signs and symptoms of cancer, cancer screening programmes, and attitudes towards seeing a doctor with a potential symptom in Great Britain (GB).
In 2019, data collection moved online enabling frequent monitoring of changes over time, with breakdowns by region in GB. New items were added to the survey in consultation with experts in the field that provide additional insight into the awareness, attitudes and behaviours of the GB population regarding cancer signs and symptoms, risk factors and screening (bowel and cervical) and seeking medication attention.
When the COVID-19 pandemic hit, further changes were made to the survey to allow monitoring of the impact of the pandemic on attitudes, awareness and behaviours across cancer prevention, screening and early diagnosis in the UK. To learn more and see reports from the surveys, you can visit the CAM webpage.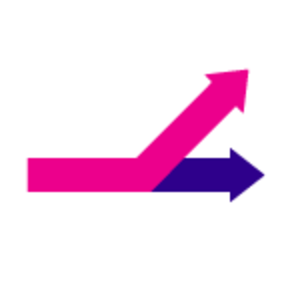 Trends in Healthcare Professional tracker
From 2013-2018, Cancer Research UK has conducted an annual online survey of UK Healthcare Professionals (HCPs). The aim of this survey is to assess HCP's knowledge, behaviour and beliefs relating to prevention, early diagnosis and screening of cancer, and to track their awareness of CRUK. This informs strategic planning and supports the Policy and Information directorate to develop and evaluate its activities
We will be conducting a trends analysis using historical data from a mixed sample of HCPs across six time points, from 2013 to 2018 (N = 6,483). The sample includes: General Practitioners (GPs; n = 3,632, collected across all six time points); Practice Nurses (PNs; n = 1,836, collected across all six time points); Community Pharmacists (CPs; n = 1611, collected across four time points from 2015 to 2018); Dentists (n = 702, collected across three time points from 2015 to 2018); and a small sample of District Nurses (DNs; n = 102, collected at only one time point in 2017).
The analysis plan is still in review, but analysis intends to assess GPs and PNs across all six time points where possible, CPs across the four time points available, and Dentists across the 3 time points available. Due to the small sample size and one-off data collection for DNs, DNs will not be included in this analysis.
Findings are due in 2020. We expect that the results will produce findings relevant to internal teams, particularly those involved in HCP engagement, and may result in a publishable paper.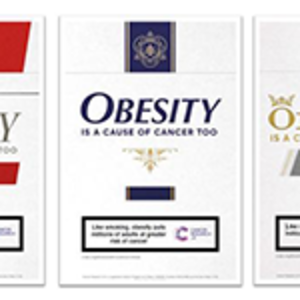 Evaluating CRUK's Obesity campaign
Prevalence of obesity in the UK increased by 11% between 1993 and 2019 and obesity and overweight are the second biggest preventable cause of cancer after smoking. Despite this, awareness of the link between obesity and cancer is low. In 2014, unprompted awareness that being overweight affects a person's chance of developing cancer was just 10% and when measured in 2017 it had increased slightly but was still only 15% (Cancer Awareness Measure, 2014 & 2017).
Building on what we have learnt from previous campaigns, Cancer Research UK will be running a new campaign to increase awareness of the association between obesity and cancer. We will be collecting data from a nationally representative sample (n = 2000), with approximately 50% of respondents from social grades ABC1 and 50% from social grades C2DE. The sample will include a range of weight status and smoking status.
We will collect data on prompted and unprompted awareness of the association between obesity and cancer and support for potential policy measures. We will also be measuring potential unintended consequences. We will be collecting this data longitudinally over four time points with the first wave of data collection taking place before the campaign (June) and the second wave of data collection taking place after the campaign (July/August). The remaining waves will be scheduled to coincide with other relevant activity. We will also conduct qualitative research to provide a more in-depth understanding of impact and potential unintended consequences.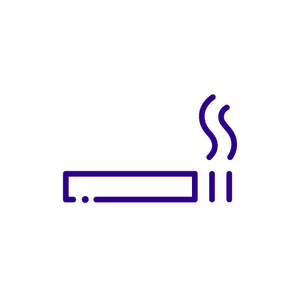 Smoking prevalence projections
Currently around 3 in 20 UK adults smokes cigarettes, and this proportion (known as smoking prevalence) is falling overall.[1] But the proportion of people who smoke cigarettes is higher – and is falling slower – in more deprived (poorer) groups. The UK Government has set a target of only 1 in 20 (5%) UK adults smoking cigarettes by 2030.[2] The target applies to all deprivation groups. It is important to understand whether this target will be reached if the proportion of smokers continues to fall at the current pace. This should inform decisions about resources provided for tobacco control.
Our smoking prevalence projections will answer the following research questions:
Based on current smoking prevalence trends, what year will each UK nation and the UK overall reach 5% smoking prevalence across all deprivation groups?
What pace of change in smoking prevalence is needed to reach 5% smoking prevalence across all deprivation groups by 2030?
For this analysis, we will use published health survey data, and regression modelling. Findings are due in Autumn 2019.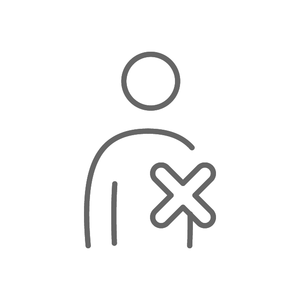 Mortality data update (M17)
Information on the number of deaths caused by cancer is collected by the national registration organisations in each UK nation. We request this information from those organisations every year, to put together statistics on cancer deaths for the UK overall. We publish these statistics on our website.
The information we publish includes the number of deaths per country and for the UK overall, broken down by sex and age group, for all cancers combined and for around 40 specific cancer types.
We also use the number of deaths overall, to calculate the number of deaths per 100,000 people (known as mortality rates). We use those rates to look at trends over time, as they take into account underlying changes in population size and life expectancy.
We are constantly improving our methods for creating this website content, making the process faster and more accurate. Our next update will be for deaths in 2017, and will be published in Autumn 2019.