Patient involvement opportunities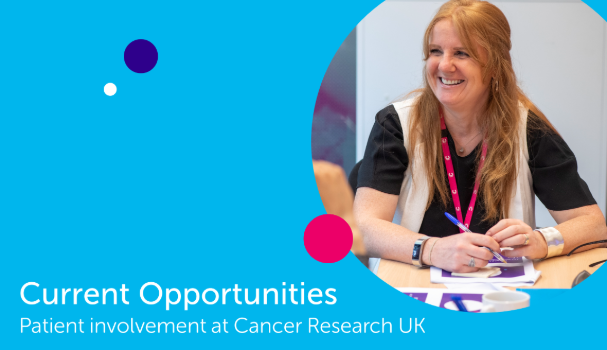 Want to speak to us about any opportunity you've seen?
Get in touch if you'd like to know more about any of the opportunities you see on this page, or if you have any questions about patient involvement and how you can get started. We'd love to hear from you.
Here are the current patient involvement opportunities you can take part in 
Working with you gives us invaluable insights that can help develop our work, accelerate our progress and save lives. Whether you've got lots of time to spare or only a little, and whatever your experience of cancer, we hope you'll find an opportunity that interests you. We regularly update this page, so please come again to visit soon.