Patient involvement opportunities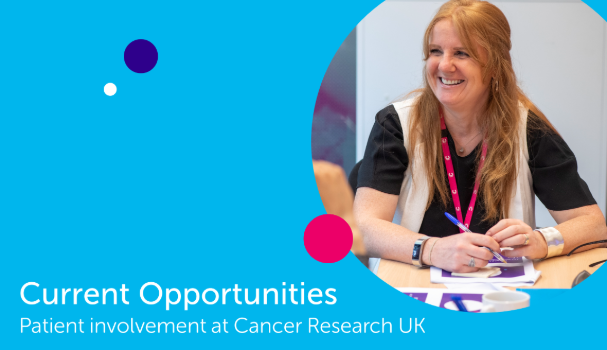 Get all the latest opportunities, sent to your inbox
Join our network and we'll send you our fortnightly newsletter which lists all the latest opportunities to get involved. we are looking forward to working with you.
Get in touch
If you have questions about any of our opportunities, or feedback for us, you can contact us by emailing us at
involvement@cancer.org.uk or call us on 0203 469 8777.  We're always happy to answer questions and receive feedback, so please don't hesitate to get in touch.