Patient involvement opportunities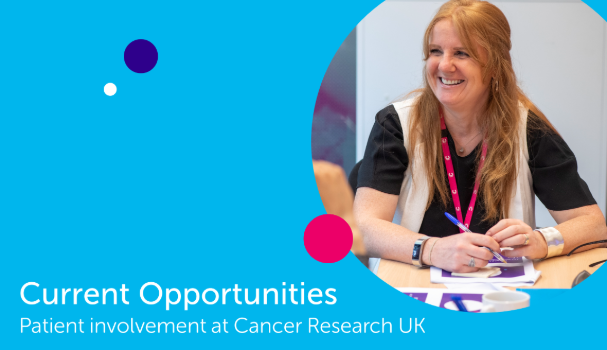 Get all the latest opportunities, sent to your inbox
Join our network and we'll send you our fortnightly newsletter which lists all the latest opportunities to get involved. we are looking forward to working with you.
COVID-19
As a result of the COVID-19 (coronavirus) outbreak, and advice from the Government, all our face to face involvement activity has been put on hold. We are keeping people affected by cancer at the heart of what we do, so your involvement is still so important.
If you or a loved one has cancer, you might feel especially worried. The NHS and the Government have put together guidance on these issues which we have summarised and linked to from our information pages and you can speak to our nurses on 0808-800-4040 if you want to talk any of this through.
Here are the current patient involvement opportunities you can take part in 
Working with you gives us invaluable insights that can help develop our work, accelerate our progress and save lives. Whether you've got lots of time to spare or only a little, and whatever your experience of cancer, we hope you'll find an opportunity that interests you. We regularly update this page, so please come again to visit soon.
Trustee (Consumer) of NCRI (National Cancer Research Institute)
Have you been affected by cancer as a patient or carer, and would you like to be involved as a trustee in helping us to accelerate the progress of cancer research?
Survey - Help us refresh our CRUK campaigns messaging post-COVID
Help us understand how people affected by cancer are feeling about the challenges facing the NHS, how we should talk about the issues facing cancer services, and the solutions we think the UK Government should be implementing.
Survey - Novel skin patch that detects cancer
Imperial College London would like your thoughts on wearing a skin patch that could help to detect oesophageal and gastric cancer.
Survey - Breast Cancer Surgery Research Priorities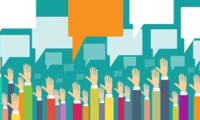 Help the Association of Breast Surgery identify the key areas for breast cancer surgery research to focus on in future.  
Public member of User Reference Group – Shape the future of cancer prevention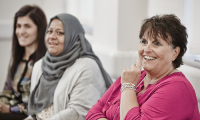 Are you interested in cancer research? Would you like to be part of a group and work with leading cancer researchers to shape the future of cancer prevention?
Survey and interview – Share your view on the quality of cancer-related online resources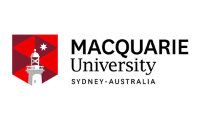 Help researchers at Macquarie University in Australia understand what features indicate quality of cancer-related online resources provided by non-profit cancer organisations.
What cancer science questions would you like answered?
Our experts are dedicated to bringing you the latest findings, from the lab bench to clinical trials. But do you have a burning question that we haven't answered? In our Science Surgery series, you can take our survey and submit the questions you'd like answered by our expert team. 
Content Reviewer – Review our online information pages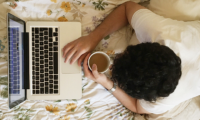 Share your views on our 'About Cancer' pages and subpages to help us offer reliable information about cancer that's useful for people affected by cancer.
Become a Media Volunteer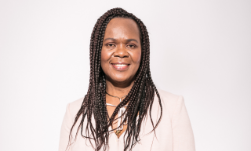 Share your story to help people understand cancer better and raise awareness about our research and campaigns.
Become a Cancer Campaigns Ambassador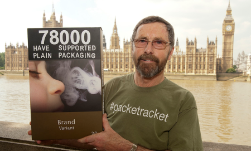 Persuade politicians to support cancer research, prevention, early diagnosis, and treatments.
Get in touch
If you have questions about any of our opportunities, or feedback for us, you can contact us by emailing us at
involvement@cancer.org.uk or call us on 0203 469 8777.  We're always happy to answer questions and receive feedback, so please don't hesitate to get in touch.