Jemma's Story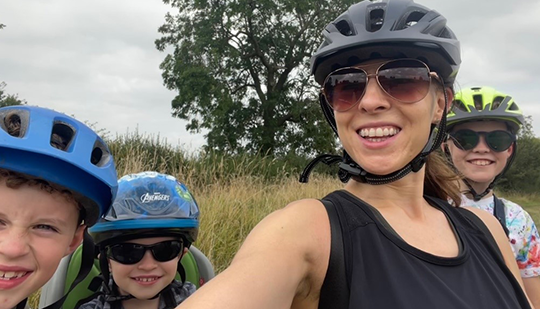 Jemma took part in the Cycle 300 challenge last year after her husband Bill was diagnosed with liver and colon cancer.
"Bill had never been one to go to the doctors when he was ill and suffered with haemorrhoids, but I persuaded him to see his GP after I noticed that he was starting to lose weight. After being referred to a colo-rectal specialist and with further tests, it was confirmed he had colon and liver cancer."
"It was a devastating diagnosis, you just think the worst, but Bill was amazing. He is one of the strongest people I've ever met and he dealt with it head on.  Once he knew the treatment plan, his attitude was, 'right let's get on with this.'"
It was during Bill's treatment that Jemma decided to sign up to Cycle 300: "I've always loved cycling, so this was a challenge that really appealed to me. Completing the challenge felt like such a great achievement and was something so positive after such a tough time."  
Jemma was determined to give something back after witnessing the wonderful support Bill had received from all the doctors and nurses, and went on to raise over £7,000 which will make a huge difference to life-saving cancer research.