Funding opportunities for early detection and diagnosis
We have a range of funding opportunities catering for a broad research community at all career stages and in any research field which can impact on earlier diagnosis of cancer.
Our funding covers early detection and early diagnosis and is designed to support a broad portfolio of research across the pipeline from discovery research to translational research and innovation which has potential for a real population-level impact through policy or clinical practice.
If you are unsure where your research would best fit, please contact our Research Managers.
Funding for early detection and diagnosis research
Early detection and diagnosis (ED&D) research seeks to to detect and diagnose consequential precancerous changes and cancer at the earliest possible point at which an intervention might be made, reducing the burden of late-stage disease. It can involve discovery, pre-clinical, translational and clinical science which is mindful of the clinical and population context.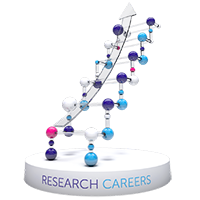 We're committed to supporting the next generation of cancer researchers and we have opportunities for you wherever you are in your career, whether you're new to the lab or growing your fully fledged independent research group.
We have a broad range of fellowships, bursaries, job opportunities and studentships to cater for your situation, whether you're an academic researcher or a clinician scientist, and whether you require a fully funded fellowship or grants to advance individual projects.