Brain Tumour Conference: Programme
The scientific sessions include:
Synaptogenesis and glioma
Tools to manipulate the nervous system
Stem cells and the developmental origins of brain tumours
Neuro-immunology and therapeutic opportunities
Understanding the microenvironment and new therapeutic opportunities
Part 1 Biology and 'Omics for Precision Medicine
Part 2  Biology and 'Omics for Optimising Efficacy and Reducing Toxicity
Stay tuned for more details 
Contact us
Sponsors and exhibitors
Research opportunities in brain tumours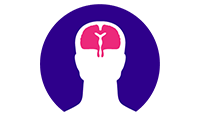 Brain tumour survival remains low, and has changed little in over a generation. That's why we've made brain tumours a strategic priority as one of our four "cancers of unmet need".
We're boosting our investment into brain tumours, and we have a number of opportunities to help you develop your brain tumour research or to apply your skills to these cancers for the first time.