Brain Tumour Conference: Speakers
Speakers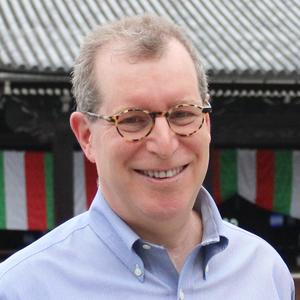 David N Louis
Title: Keynote speaker
Country: USA
Organisation: Massachusetts General Hospital
Dr David N Louis is the Benjamin Castleman Professor of Pathology at HMS and chair of the department of Pathology at MGH. Under his chairmanship, MGH Pathology has become a national leader in molecular diagnostics and pathology informatics, leading to a novel initiative in computational pathology. Dr Louis's own clinical neuropathology practice and research focuses on brain tumours, with an emphasis on the molecular basis of malignant gliomas and the application of molecular diagnostics to glioma classification. His work has contributed to worldwide adoption of molecular testing for the management of patients with these tumours.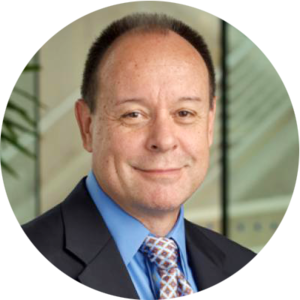 Luis F Parada
Title: Keynote speaker
Country: USA
Organisation: Memorial Sloan Kettering Cancer Center
Michael D Taylor
Title: Chair
Country: Canada
Organisation: The Hospital for Sick Children
Dr Taylor obtained his MD at The University of Western Ontario before entering the University of Toronto Neurosurgery residency program in 1994. He then did a PhD in Molecular Pathology at the University of Toronto and completed his residency training in 2003. Michael was awarded a Detweiler Travelling Fellowship from the Royal College of Physicians and Surgeons of Canada in 2003 for fellowship training in paediatric neurosurgery and paediatric neuro-oncology. He also did a post-doctoral fellowship at SJCRH.
Michael joined The Hospital for Sick Children in 2004. He has an appointment in the Developmental & Stem Cell Biology Program at the SickKids Research Institute. He is a PI at the Arthur and Sonia Labatt Brain Tumour Research Centre. He also has cross-appointments to the Departments of Surgery & Laboratory Medicine and Pathobiology at the University of Toronto. His research is supported by the Canadian Institutes of Health Research, Genome Canada, National Cancer Institute of Canada, National Institutes of Health, American Brain Tumor Association and SickKids Foundation. Dr Taylor's lab focuses on the genetics of paediatric medulloblastoma and ependymoma.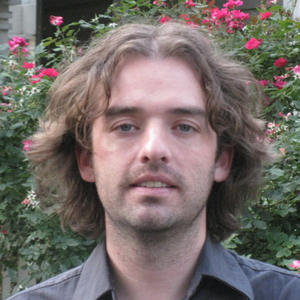 Olivier Ayrault
Title: Chair
Country: France
Organisation: Institut Curie
Dr Olivier Ayrault is a young group leader at Institut Curie (France) and Research Director at the CNRS. He performed his post-doctoral training in the laboratory of Professor Martine Roussel (Saint-Jude Children's Research Hospital, Memphis, TN, USA) in which he dissected the role of several signalling pathways for cancer development. Now, his general team goal is to decipher fundamental mechanisms related to the complex biology of medulloblastoma, a paediatric brain tumour that originates from the cerebellum. Because signalling pathways that are dysregulated in brain cancer are also at the basis of normal cerebellar development, we perform our studies back and forth in the normal development and cancer contexts.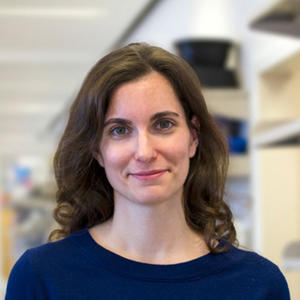 Adrienne Boire
Title: Chair
Country: USA
Organisation: Memorial Sloan Kettering Cancer Center
Adrienne Boire is a physician-scientist at Memorial Sloan Kettering Cancer Center in New York. As a neuro-oncologist, she cares for patients with brain tumours and neurologic complications of cancer including metastasis. As a scientist, she runs a laboratory-based research program focused on metastasis to the central nervous system (CNS), both leptomeningeal and parenchymal metastases. The laboratory employs multiple complementary approaches to identify and target cancer cell adaptations to the challenging microenvironmental constraints posed by the CNS.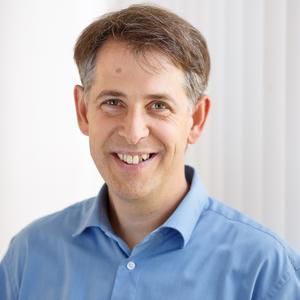 Stefan Pfister
Title: Chair
Country: Germany
Organisation: German Cancer Research Center (DKFZ)
Stefan serves as Director of the Preclinical Research Program of the new Hopp Children's Cancer Center at the NCT Heidelberg. He had headed the Paediatric Neuro-oncology division at DKFZ since 2012. Pfister received his MD from Tübingen University, and his clinical education at Mannheim and Heidelberg University Hospitals. He completed postdoctoral fellowships with Christopher Rudd at the Dana-Faber Cancer Institute/Harvard Medical School, and with Peter Lichter at the DKFZ Division of Molecular Genetics. Pfister's research focuses on the genetic and epigenetic characterisation of childhood brain tumours by applying next-generation profiling methods, the development of faithful models and functional validation of findings, and the preclinical testing of new treatment options using these models. For his translational neuro-oncology projects, Pfister received amongst others the German Cancer Award in 2012.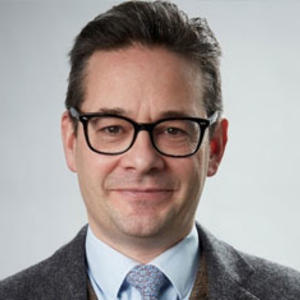 Richard Gilbertson
Title: Chair
Country: UK
Organisation: CRUK Cambridge Institute
Richard Gilbertson trained as a paediatric oncologist in the UK before moving in 2000 to St. Jude Children's Research Hospital, USA where he served as Scientific and Comprehensive Cancer Centre Director, Executive Vice President and Lillian R. Cannon Endowed Chair. In August 2015, he moved back home to England where he Chairs the Department of Oncology and Directs the CRUK Cambridge Centre at Cambridge University. His laboratory research is focused on understanding the link between normal development and the origins of cancer, particularly brain tumours.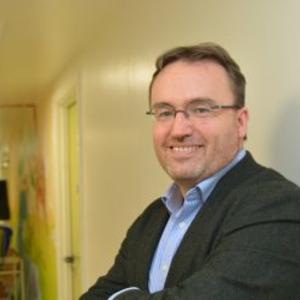 Darren Hargrave
Title: Chair
Country: UK
Organisation: Great Ormond Street Hospital (GOSH)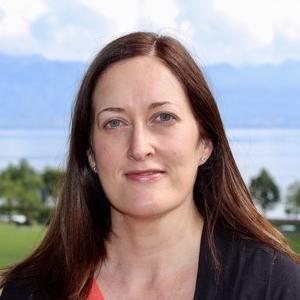 Johanna Joyce
Title: Chair
Country: Switzerland
Organisation: University of Lausanne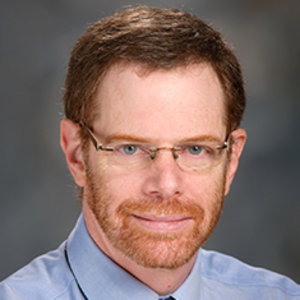 Mark R Gilbert
Title: Chair
Country: USA
Organisation: National Cancer Institute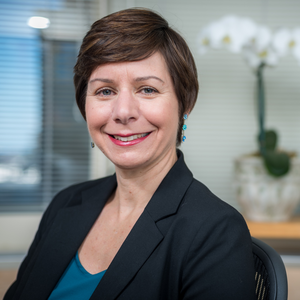 Daphne Haas-Kogan
Title: Chair
Country: USA
Organisation: Dana-Farber Cancer Institute
Daphne Haas-Kogan is chair of the Department of Radiation Oncology at Dana-Farber Cancer Institute, Brigham and Women's Hospital and Boston Children's Hospital. She is a Professor of Radiation Oncology at Harvard Medical School.
Her laboratory research has focused on characterising aberrant signalling pathways in gliomas and investigating agents that target these signalling cascades. She has been the principal investigator on many grants funded by NIH/NCI, philanthropic organisations, and industry collaborations. Dr Haas-Kogan continues to successfully lead and perform laboratory research, design clinical trials, establish robust collaborations with neuro-pathologists, neuro-oncologists, and neuro-radiologists, and develop a thriving clinical practice in radiation oncology. Dr Haas-Kogan was appointed to the Blue Ribbon Panel of scientific experts, cancer leaders, and patient advocates that inform the scientific direction and goals at NCI of Vice President Joe Biden's National Cancer Moonshot Initiative. She has named a top physician in the United States by several publications.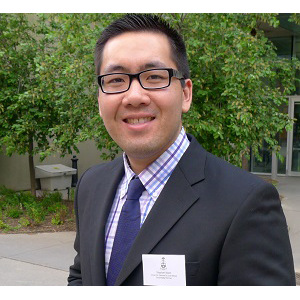 Steve Mack
Title: Speaker, session one
Country: USA
Steve trained in the laboratory of Dr Michael D. Taylor at The Hospital of Sick Children where they used integrated genomic platforms to study paediatric brain tumours, with a focus on ependymoma. Steve continued his research training in brain tumours under the mentorship of Dr Jeremy N. Rich at the Cleveland Clinic where they explored strategies for uncovering distinct tumour cell states as a therapeutic strategy. Steve's lab is in Houston Texas -- Baylor College of Medicine at Texas Children's Hospital. Broadly, their research goals and interests lie at the intersection between the study of childhood brain tumours, cancer epigenetics, neuro-development, and translational oncology.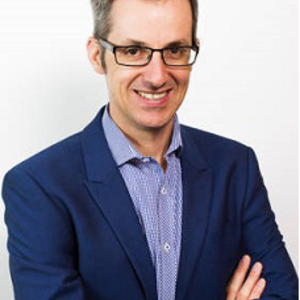 Roel Verhaak
Title: Speaker, session one
Country: USA
Roel graduated from the Erasmus University Medical Center in Rotterdam and was a postdoctoral fellow in the lab of Matthew Meyerson at the Dana-Farber Cancer Institute and the Broad Institute of Harvard and MIT. Following six years on the faculty of UT MD Anderson Cancer Center, first in the Department of Bioinformatics and Computational Biology and then in the Department of Genomic Medicine, the Verhaak lab moved to the Jackson Laboratory of Genomic Medicine where Roel is Professor and the Associate Director of Computational Biology. The Verhaak Lab focuses on mechanisms of resistance to therapy in glioma, which the group mainly interrogates through sequencing and computational biology approaches on patient samples and experimental models.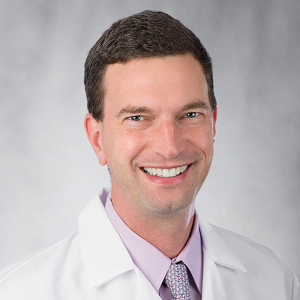 Jeremy Rich
Title: Speaker, session one
Country: USA
Dr Jeremy Rich serves the brain tumour community as both a clinically active neuro-oncologist and laboratory scientist. He attended Duke University School of Medicine followed by residency training in Neurology at Johns Hopkins and fellowship at Duke. He joined faculty at Duke in 1998 until moving to Cleveland Clinic in 2008 to serve as the inaugural Chair of the Department of Stem Cell Biology and Regenerative Medicine. In 2017, he moved to UC San Diego to serve as Director of Neuro-Oncology and Director of the Brain Tumor Institute. His research has focused on brain tumour stem cells, signal transduction, and the development of novel targeted therapies. He has been recognized as one of the initial recipients of the NCI Outstanding Investigator Award and induction into the American Society for Clinical Investigation (ASCI) and Association of American Physicians (AAP).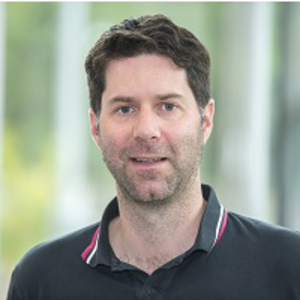 Steve Pollard
Title: Speaker, session one
Country: UK
Steve carried out his PhD at the MRC National Institute for Medical Research (NIMR) in the division of Developmental Biology (Lab of Dr Derek Stemple). He trained as a postdoctoral scientist with Prof Austin Smith FRS at the Universities of Edinburgh and Cambridge. In 2010 he established his own independent laboratory at the UCL Cancer Institute, before relocation in 2013 to the MRC Centre for Regenerative Medicine and the Cancer Research UK Edinburgh Centre, University of Edinburgh.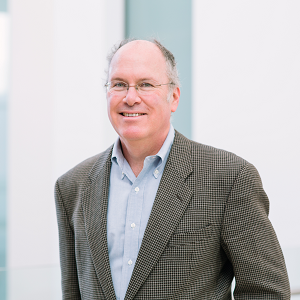 William Weiss
Title: Speaker, session two
Country: USA
The Weiss lab has developed mouse models for tumours of the nervous system, including genetically engineered mouse models for glioma, medulloblastoma and neuroblastoma, as well as more novel models for these tumours based on differentiation and transformation of human iPS cells. Dr Weiss co-leads the Paediatric Malignancies Program within UCSF's Helen Diller Family Comprehensive Cancer Center, is a senior editor of Cancer Research, and is associate editor of Cell Stress, Molecular and Cellular Biology, Neuro-Oncology, and Scientific Reports. He received a B.S. from Tufts, MD-PhD from Stanford, clinical training in paediatrics and in neurology at Boston Children's Hospital and UCSF, and was a postdoc with Mike Bishop.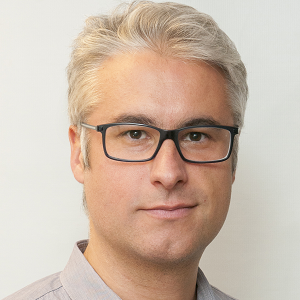 Mario Suvà
Title: Speaker, session two
Country: USA
Mario Suvà is an assistant professor in the Department of Pathology at Massachusetts General Hospital (MGH) and an associate member at the Broad Institute of MIT and Harvard. Suvà's expertise is in neuro-oncology, single-cell genomics and chromatin analysis. Suvà's laboratory focuses on the biology of diffuse gliomas, both in adults and children. A particular effort of the laboratory is on dissecting the heterogeneity of patient tumours and relating transcriptional and genetic programs of individual cancer cells. Suvà co-directed landmark studies characterising diffuse gliomas in adults and children with single-cell genomic technologies, shedding light on tumour heterogeneity, tumour classification, glioma cell lineages, cancer stem cell programs, tumour evolution and the composition of the tumour microenvironment.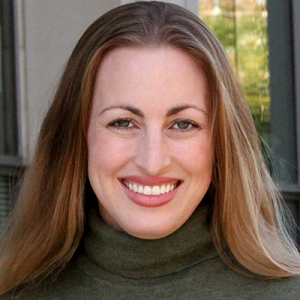 Michelle Monje
Title: Speaker, session two
Country: USA
Michelle Monje is an Assistant Professor of Neurology at Stanford University. Dr Monje received her M.D. and Ph.D. in Neuroscience from Stanford University and then completed her residency training in neurology at the Massachusetts General Hospital/Brigham and Women's Hospital/Harvard Medical School Partners program. She completed her clinical fellowship in paediatric neuro-oncology and a post-doctoral fellowship with Dr Philip Beachy focused on the neurodevelopmental origins of a devastating paediatric brain tumour called diffuse intrinsic pontine glioma. She joined the faculty at Stanford in 2012. Her research group studies the molecular and cellular mechanisms of postnatal neurodevelopment and paediatric gliomagenesis, with an emphasis on neuron-glial interactions, adaptive myelination, and microenvironmental contributions to glioma pathogenesis. Her work has demonstrated the crucial trophic influence of neuronal activity on both normal and neoplastic glial cells and elucidated new therapeutic strategies to disrupt neuron-glioma interactions in the glioma microenvironment.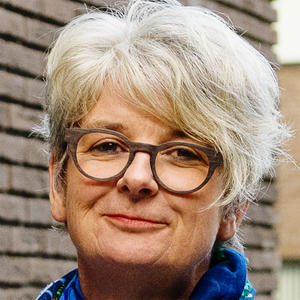 Gabrielle Bergers
Title: Speaker, session three
Country: Belgium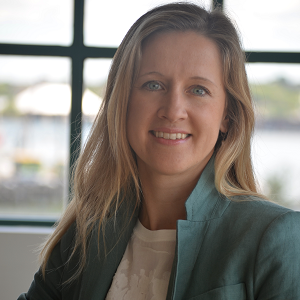 Mariella Filbin
Title: Speaker, session four
Country: USA
Dr Mariella Filbin is a paediatric neurooncologist at Dana-Farber Cancer Institute and an Instructor at Harvard Medical School. She earned her MD and Ph.D. in molecular biology from the Medical University of Graz, Austria. After a paediatric residency at Boston Children's Hospital, she completed a fellowship in paediatric Haematology/Oncology at the Dana-Farber/Boston Children's Hospital Cancer and Blood Disorder Center. She joined the faculty at DFCI/BCH as a paediatric neuro-oncologist in July 2017. Her research focuses on establishing cellular networks of tumour dependencies in paediatric high-grade gliomas and DIPGs with the goal of finding new targeted therapies. Current areas of emphasis are: utilising single-cell transcriptomics to determine the tumour architecture and heterogeneity in DIPG and pHGG and exploring the downstream effects of epigenetic driver mutations and their potential therapeutic applications.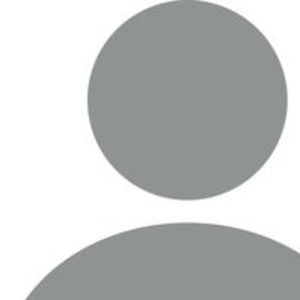 David Jones
Title: Speaker, session four
Country: Germany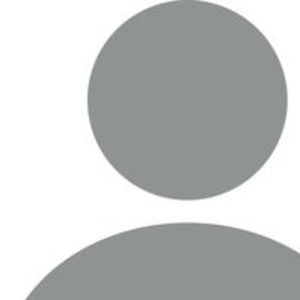 Tim Phoenix
Title: Speaker, session seven
Country: USA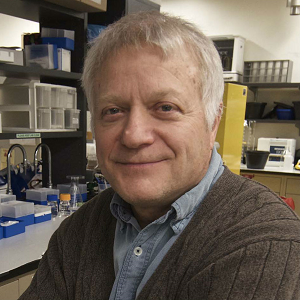 William Elmquist
Title: Speaker, session seven
Country: USA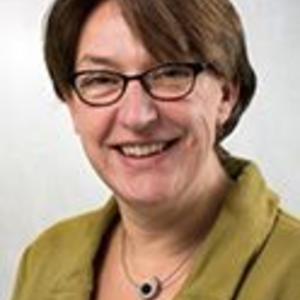 Elga de Vries
Title: Speaker, session seven
Country: Netherlands
Professor Dr Elga de Vries received her PhD in 1995 in the field of Pharmacology, focused on the identification of altered function of the cerebral vasculature in disease state in order to find novel ways to deliver drugs into the central nervous system. In 2011, she became a full professor of neuro-immunology at the Department of Molecular Cell Biology and Immunology at the Neuroscience Campus Amsterdam. She now heads the neuro-immunology research group as a principle investigator and her research is focused on understanding how alterations of the blood-brain barrier and glia cells underlie neuroinflammatory and neurodegenerative conditions as seen in multiple sclerosis in order to find novel ways to counteract these detrimental processes. She is also president of the International Brain Barriers Society.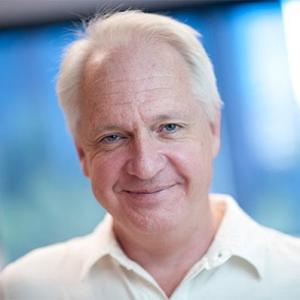 Eric Holland
Title: Speaker, session eight
Country: USA
Dr Holland earned a doctorate in biochemistry and molecular biology from the University of Chicago and a medical degree from Stanford University. He completed a neurosurgery residency at the University of California at Los Angeles School of Medicine and a fellowship at the National Cancer Institute in Bethesda. His postdoctoral training included work with two Nobel laureates: Dr Paul Berg, who pioneered recombinant DNA technology, and Dr Harold Varmus, Director of the National Cancer Institute.
Dr Holland was recruited to Fred Hutch in Seattle from MSKCC in New York, where he directed the Brain Tumor Center and built one of the nation's most successful research and clinical programmes. As a neurosurgeon and physician-scientist, he addresses the molecular basis of brain tumours to develop new, precise approaches treatment. He specialises in glioblastoma, the most common brain cancer in adults.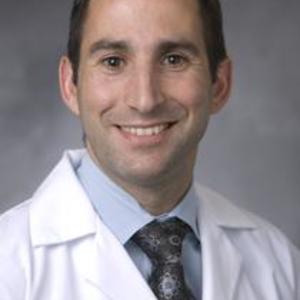 Oren Becher
Title: Speaker, session eight
Country: USA
Dr Oren Becher is a physician-scientist with a particular focus on identifying effective therapies for children with central nervous system tumours and particularly Diffuse Intrinsic Pontine Glioma or DIPG. Dr Becher is currently a faculty member at the Ann and Robert H Lurie Children's Hospital and the Lurie Cancer Center at Northwestern University where he is an associate professor in the department of paediatrics. Dr Becher's laboratory is using genetic mouse modelling tools to develop improved mouse models of paediatric brain tumours, to elucidate the function of novel oncogenes and/or tumour suppressors, and to evaluate novel therapeutics.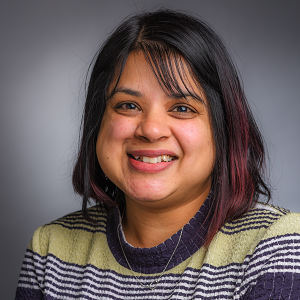 Mimi Bandopadhayay
Title: Speaker, session nine
Country: USA
Dr Pratiti (Mimi) Bandopadhayay is a Paediatric Neuro-Oncologist at the Dana-Farber/Boston Children's Cancer and Blood Disorder Center, Assistant Professor of Paediatrics at Harvard Medical School and Associate Member of the Broad Institute. The focus of her research group is to apply genomic approaches to identify drivers of childhood brain tumours and to characterize resistance mechanisms, with the goal of translating these findings back into the clinical setting.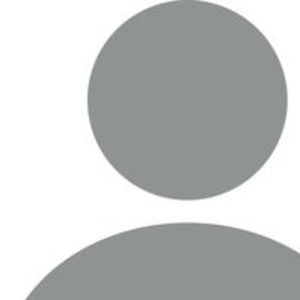 Amar Gajjar
Title: Speaker, session nine
Country: USA
Kevin Brindle
Title: Speaker, session nine
Country: UK
Kevin M Brindle is Professor of Biomedical Magnetic Resonance at the University of Cambridge. He got his BA and D. Phil in Oxford, before becoming a Royal Society University Research Fellow in 1986. He moved to a lectureship in Manchester in 1990 and in 1993 to a lectureship in Cambridge, where he later became Professor in 2005. The current focus of his work is to develop novel imaging methods to detect cancer, disease progression and to monitor early tumour responses to treatment. He was elected a Fellow of the Academy of Medical Sciences in 2012, to the European Academy of Cancer Sciences in 2014 and to the Presidency of the European Society for Molecular Imaging (2018) in 2017. He was awarded the European Society of Molecular Imaging Award in 2013 and the Gold Medal of the World Molecular Imaging Society in 2014.
Further details of our programme of speakers will be confimed throughout the winter. For a full line up - head over to the programme tab.
We would like to acknowledge our organsing committee for creating this programme:
Adrienne Boire
Mark Gilbert
Richard Gilbertson
Daphne Haas-Kogan
Darren Hargrave
Joanna Joyce
Stefan Pfister
Steven Pollard
Michael Taylor
Research opportunities in brain tumours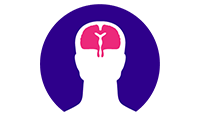 Brain tumour survival remains low, and has changed little in over a generation. That's why we've made brain tumours a strategic priority as one of our four "cancers of unmet need".
We're boosting our investment into brain tumours, and we have a number of opportunities to help you develop your brain tumour research or to apply your skills to these cancers for the first time.