Preparing patients for your patient involvement activity
Preparing patients for different patient involvement activities
How you need to prepare the patients you involve will depend on the method of your involvement.
Survey
Surveys won't generally require any kind of training or induction for people to contribute. If you're looking for feedback on a particular issue or part of your research, you can provide some context in your survey introduction.
Interviews and focus groups
For interviews and focus groups it's best practice to provide a pre-read to patients. This gives patients enough information to feel confident and able to contribute. It also helps to keep patients engaged leading up to your interview or focus group, which will reduce the number of drop outs.
Patient representatives and patient advisory panels
For ongoing patient involvement roles, we recommend giving an induction and training at the start of their role. This is the opportunity for you to provide more information about your research and the role of the patient representative or patient advisory panel. It's also a chance to consult patients on their expectations of you and their fellow patients and to develop the expectations agreement.
You should also provide a pre-read in advance of every meeting.
Inducting patients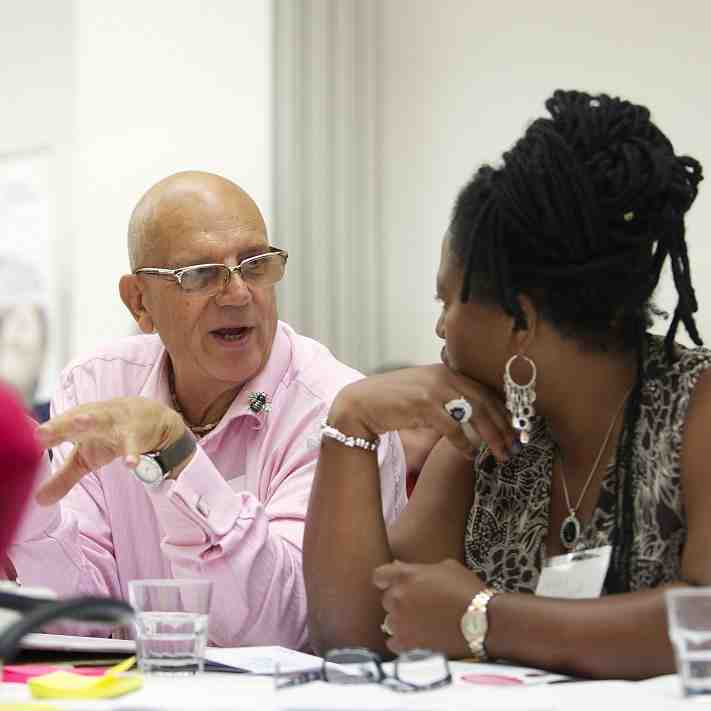 Inducting your patient representatives or patient advisory panel could include providing an induction day and an induction pack. The key aims of inducting patients are to:
Clarify the role – explain what the role requires and how it fits into the wider project
Context – provide information about your research and the structure patients will be working in
Clarify expectations – ensure patients are clear about the behaviours expected of them and what they can expect from you in return
Build relationships and trust – building rapport and trust is important for quality patient involvement
Identify gaps – ask patients if they feel there's any knowledge or skill gaps they would like to work on to help them fulfil their role
Writing your patient involvement pre-read
A good pre-read should provide enough information for patients to confidently participate, but not too much that it's overwhelming. The level of information you need to provide will depend on the topic being explored and your target audience. You should make it as easy as possible for patients to prepare appropriately.
You should include:
instructions on how to prepare for the meeting (e.g. read the pre-read, book travel etc)
context on your research and what topics will be covered on the day
why you're involving patients and what you hope to achieve (particularly for interviews and focus groups)
Any questions you want them to consider while completing their pre-reading – you can provide a worksheet with the questions, and space for them to write their answers
background information on any topics you want to explore or discuss at the meeting
how you'll use their feedback and contributions (particularly for interviews and focus groups)
any logistical information like location and time so patients have all the key information in one place
information on the honorarium or payment for contributing to the meeting
Send pre-reads at least 2 weeks before the meeting and offer to post hard copies. Patients should not be out of pocket for being involved in your patient involvement opportunity and printing your pre-read materials can be expensive.  
Here's a template and example pre-read to help write yours.
For ongoing patient involvement activities, it's helpful to get feedback from patients on the usefulness of the pre-reads and whether there's anything they'd like to change moving forward.
Delivering your patient involvement activity
Once you have completed your preparation it's time to deliver your activity.