International Cancer Early Detection (ICED) Alliance
About this scheme
Key information
Career level
Established independent researcher
Clinician
Non-clinical researcher
Funding amount
Up to £1 million per year
This funding will bring together early detection leaders as a united force to drive impact in cancer research by creating a network of centres of excellence.
We're creating an elite Alliance of world-leading UK and US centres of excellence in early detection research to catalyse a step-change in progress in this field. This call for applications is for UK institutions to become member centres of this Alliance. Up to £10m in total will be available to support two to three UK centres over five years.
​Scientific remit
The challenge: building an early detection research community
Progress in early detection (EDx) of cancer has faced significant challenges that have impeded progress, including:
Few institutions prioritising the research area
Lack of established identity, and fragmentation of research community
Need for common language, knowledge base and training across many disciplines and scales, from molecules to populations
Work being carried out in silos and duplication of effort; lack of knowledge exchange
Lack of shared research infrastructure and resources at sufficient scale, such as at-risk cohorts, sample collections, and data repositories
Buy-in from industry leaders is sporadic or missing
To develop the field, the EDx research community needs a uniting force to pull together outstanding centres and to support and integrate their work. We're launching the International Cancer Early Detection (ICED) Alliance to make this catalytic intervention for EDx, driving a necessary step change to ensure the establishment of a thriving research field and acceleration of impact on health.
Our vision: an alliance of UK and US centres of excellence
The ICED Alliance will be a unique, science-led, collaborative investment that will support EDx research and allow EDx leaders to nurture the field towards maturity.
The Alliance will support:
New collaborations, new ideas
Multi-disciplinarity; biological insight, technology development and data science in close proximity to translational, clinical and population research, with line of sight to impact on health
Knowledge exchange, people exchange, technology exchange
Shared research and data infrastructure
Industry engagement
New standards for early detection training and career development    
Collaborative working between member centres in the UK and the US will be central to the Alliance, which will thrive on co-ownership between the members. Each member will bring its unique and elite EDx capabilities to the table for the benefit of the Alliance and the field.
Together, the ICED Alliance will develop an ecosystem of outstanding research opportunities, infrastructure, and training that will support the EDx field into the future. The Alliance will become an international hub, serving as a beacon and guiding presence for the EDx research community, as well as a unique proposition for industry and philanthropic engagement.
This is the first of two phases to funding the ICED Alliance:
Membership funding will enable institutions to join the Alliance and begin building capacity
Alliance development funding will enable the UK and US centres to unite and build the community together
Membership funding
This funding is awarded individually to each UK member centre to provide the tools and expertise to enable the EDx research community to develop. A total of £10 million is available over 5 years to support two to three member centres. This funding can cover:
Capacity building at any level, through training or recruitment
Infrastructure development, including support for core technologists
Pump-priming research
We expect these resources and their benefits, such as enhanced knowledge and skills, to be made available to the wider alliance to stimulate and support further collaborative research.
Alliance development
Once the member centres have been selected, we expect them to come together to develop a collaborative, substantial joint funding proposal, focusing on developing the international Alliance by linking the UK and US nodes with collaboration, infrastructure development, and training and exchange programmes. We will commit up £40 million to this, and we anticipate additional investment from other sources.
Your membership funding application does not need to address these issues at this time, but your institution must be willing and able to engage in this next step.
How to apply to this scheme
Application process
Contact us to discuss your eligibility and bid.
We will open an application for your institution in our electronic Grants Management System*.
Notify your institution of your plans to submit an application.
Prepare and submit your application.
Attend an interview with the Selection Panel in late October or early November 2018.
Your application and the recommendations of the Selection Panel will be considered by our Scientific Executive Board in December 2018.
*Applications will be open from June 2018.
Before you begin your application
You must:
Contact us to discuss your eligibility to apply
In your application, you should describe how your prospective UK member centre would:
Demonstrate existing strengths and momentum in early detection research, and how the centre award and ICED membership would catalyse a step change in EDx activity

Demonstrate institutional commitment to, and prioritisation of, the field of early detection, through existing awards and infrastructure, future plans, reprioritisation of existing CRUK or other infrastructure and funding to better support EDx research

Bring unique research, expertise and resources to the Alliance, including describing the benefits of their membership for other Alliance members

Demonstrate desire and ability to synergize, engage and work collaboratively with other ICED Alliance sites (in the UK and US); willingness to work in partnership across the Alliance and support the wider early detection community

Benefit themselves from Alliance membership, i.e. what skills, expertise or resources from Alliance partners would synergistically benefit the centre?

Build capacity in early detection through recruiting talent at any level, as appropriate

Build capacity through development and delivery of training programmes including multiple disciplines, and through drawing in excellent individuals (at all levels of seniority) and groups from relevant fields who have not previously worked in early detection

Improve translation and development of new tools (for detection/diagnosis or research-enabling) that meet a demonstrated need in the field; capability to share these tools
All applications will be reviewed by a Selection Panel, who will make a recommendation to our Scientific Executive Board (SEB). The SEB will make the final funding decision.
Cancer Research UK contact details
Dr Alexis Webb
Senior Research Funding Manager
Tel: +44 (0) 20 3469 5232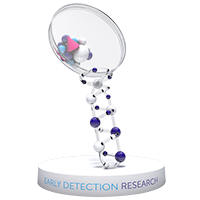 Early detection of cancer is one of our top priorities and we have funding and other support to help you develop your early detection research, whether you're established in the field, early in your career, or applying your research to early detection for the first time.
We have a range of funding opportunities catering for a broad research community at all career stages and in any research field which can impact on earlier detection and diagnosis of cancer.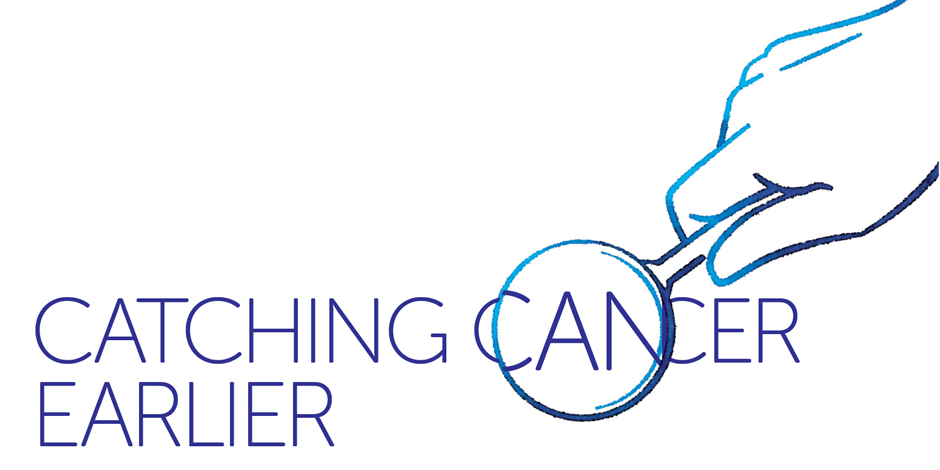 We've made an ambitious commitment to invigorate early detection research by stimulating research interest, building capacity, forging new partnerships, and actively supporting a community for early detection research.
Our annual Early Detection of Cancer Conference, held in partnership with the OHSU Knight Cancer Institute, provides the perfect opportunity to network and build new collaborations with experts from many different disciplines.