Early Detection Innovation Sandpit and Award
About this scheme
Key information
Career level
Early career researcher
Mid-career researcher
Established independent researcher
Clinician
Non-clinical researcher
Health professional
Scientific theme
Early detection and diagnosis technologies for primary care triage
Application deadline
21 September 2021
Workshop date
7 – 10 November 2021
The Early Detection Innovation Sandpit and Award will catalyse new multidisciplinary collaborations to drive forward novel test technologies or novel test combinations for primary care triage. This sandpit is in partnership with the Medical Research Council and the Engineering and Physical Sciences Research Council.
To apply for this funding you must attend a sandpit workshop — an intensive and interactive 3-day event where you will have the opportunity to:
Network and form new collaborations spanning diverse research areas and organisations
Work in broad, multidisciplinary teams to generate new and innovative research ideas
Pitch projects for seed funding to test the feasibility of your ideas
Scientific theme
The theme for the November 2021 workshop is the development of novel test technologies or novel test combinations for primary care triage.
The majority of cancer patients are diagnosed via primary care. Whilst some patients will enter a 'suspicion of cancer' pathway and receive expedited testing and diagnosis, a significant proportion will receive routine referrals for follow up testing in secondary care, which are associated with a long interval to diagnosis. Patients that receive a referral – suspected cancer or other – will often have had more than one consultation in primary care prior to that referral. Patients not receiving a referral can be advised to re-attend if symptoms persist or worsen, with the risk that they do not come back into healthcare or only do so after a prolonged period of time. These delays can allow time for disease progression, thereby missing the window of opportunity for earlier, and potentially more successful, therapeutic intervention.
There is a need for new test technologies or novel combinations of new/existing tests which, alongside patient factors including socio-demographics and symptom/clinical history, enable GPs to identify patients in primary care who are at high risk of obtaining a cancer diagnosis and are therefore likely to benefit from expedited diagnostic testing referrals. Equally, the development of tests which identify patients who have a very low risk of obtaining a cancer diagnosis and therefore do not need to be prioritised for urgent testing would be valuable for primary care decision making.
This workshop will bring together the cancer research community with networks from outside biomedicine such as computational and data scientists, engineers, chemists and physicists. We aim to stimulate ideas for novel and innovative approaches to triaging primary care patients who may be at risk of receiving a cancer diagnosis.
The triage testing approaches could be single modality or multimodal and could be point-of-care tests or tests which are ordered and assessed in primary care. CRUK-MRC-EPSRC are also keen to encourage research into multi-modal data integration approaches which integrate combinations of tests and patient data through novel analysis methods, potentially giving a more holistic insight as to a patient's likely cancer status.
The research ideas you develop at the workshop could investigate some or a combination of the following challenges:
Development of new sensor devices:

Novel molecular-based or imaging-based diagnostic approaches to detect biomarkers relevant in the primary care setting.

Innovation in sensor technology to detect cancer biomarkers or combinations of biomarkers. For instance, sensor technology to detect biomarkers in blood, breath, urine etc.

Development of new computational approaches – new analytics and algorithms to:

Identify high-risk groups of symptomatic patients presenting to primary care through the integration of multiple datasets e.g. electronic health record data (patterns of prior symptom reporting, prescription history, reporting history etc.), family history, routine blood tests etc. Approaches to risk stratify the general population are not within the remit of this sandpit.

Identify sensitive and specific biomarkers/other signatures through large datasets (e.g. omics) which could be indicative of receiving a future cancer diagnosis.

Development of new integrative modalities of cancer diagnostic tools and/or decision-making tools. This includes approaches to integrate new/existing tests and also approaches which leverage electronic health record data and other health care data.

Research ideas developed at the workshop are likely to be at early stages of the translational pipeline however, all ideas should consider line-of-sight to clinical impact.
We welcome applications from a wide range of disciplines, including from those working in the fields of cancer biology, healthcare professionals, computer scientists, mathematicians and statisticians, engineers, physical scientists, and those working in the digital and technology space.
You must be:
Creative, open-minded, and able to work effectively as part of a team
Willing to engage with those working in other disciplines from a variety of backgrounds, and other key stakeholders
Able to attend all days of the workshop from 7 – 10 November 2021 and committed to attending online pre-events in the weeks preceeding the workshop
Based in the UK
We particularly welcome applications from those working in clinical technologies, novel sensor devices, computing approaches and cancer diagnostic tools that have not previously been explored in the detection of cancer and from people that will contribute new expertise and new thinking in early detection research.
We regret that PhD students, junior postdocs and those working in commercial settings are not eligible to attend the workshop.
Teams who successfully pitch proposals at the workshop will receive seed-funding for 18 months to cover the costs of pilot/feasibility studies.
How to apply to this scheme
Application process
The application process has 4 stages:
noon 21 September 2021 to early.detection@cancer.org.uk

We will review your application and successful candidates will be notified in September with an invitation to attend the workshop.

Over the course of the workshop, teams will develop pilot/feasibility study proposals, which they will be able to pitch for funding on the final day of the workshop. Up to 5 teams will be funded, and decisions will be presented at the end of the event.

The principal investigator for each successful study team will have until 21 December 2021 to submit a written version of their feasibility study proposal through Flexi-Grant that outlines their group's intended activities as presented at the workshop, with costings.
Further guidance on the post-award processes will be made available to successful applicants at the workshop.
Before you begin your application
You must:
Obtain the approval of your host organisation/employer/board (as appropriate), to ensure that your organisation is willing and able to engage in a collaborative project.
Selection criteria will include:
The potential to work in trans-disciplinary environments
The potential to develop innovative and adventurous approaches to research
The ability to work collaboratively with others
The ability to communicate and engage with diverse non-academic stakeholders throughout the research process
Relevant research expertise and experience
Funding decisions will be made on the final day of the workshop by the workshop director and scientific mentors. The Directors of the Sandpit will be Professor Jon Deeks, Professor of Biostatistics at University of Birmingham and Professor Fiona Walter, Professor of Primary Care Cancer Research at Queen Mary University of London.
Decisions are ratified by our Early Detection and Diagnosis Research Committee.
Cancer Research UK contact details
Dr Talisia Quallo
Early Detection and Diagnosis Research Programme Manager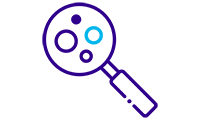 Early detection of cancer is one of our top priorities and we have funding and other support to help you develop your early detection research, whether you're established in the field, early in your career, or applying your research to early detection for the first time.
Our annual Early Detection of Cancer Conference, held in partnership with the OHSU Knight Cancer Institute, provides the perfect opportunity to network and build new collaborations with experts from many different disciplines.