Flexible research careers funding policies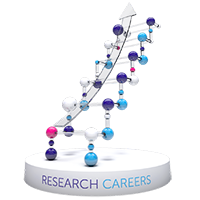 We're committed to developing and supporting a strong, pioneering and diverse community of the very best scientists and clinicians. We understand our researchers may follow varied career paths to become the research leaders of tomorrow, and these flexible funding policies are designed to accommodate yours.
If you're considering applying for funding, these policies outline where we can be flexible with our eligibility criteria to accommodate your circumstances. And if you're already a CRUK researcher, these flexible working policies are designed to ensure we continue to support you as you develop your own research path.
Eligibility criteria when applying for fellowships
We know making the transition to your next career stage can be challenging. You should be able to apply to us for funding at the right time for you and your career rather than by an artificial cut-off point. So as part of our commitment to promote equality, diversity and inclusion in research, in 2018 we're removing the post-PhD time restrictions on all our response-mode fellowship schemes.
Our new competency framework for fellowship applicants is intended as guidance for you to consider which funding opportunity is right for you to support your transition to the next career stage. This framework shifts the focus from the number of years post-PhD onto your achievements and your level of independence, your research ambition, and the skills you can demonstrate. You should be able to demonstrate that you meet the range of skills and experience as outlined in the appropriate career stage for you.
Our competency framework will apply to all fellowship schemes with a preliminary application deadline after August 2018. Specific eligibility rules may also apply for individual fellowship funding schemes.
Career breaks (due to personal circumstances), part-time working and changes in discipline will be taken into consideration by our panels and committees to make appropriate adjustments when assessing your record of outputs, research achievements and career progression.
If you need further guidance, please contact the Research Funding Manager for the scheme you are interested in and they can advise on your suitability.
Flexible and part-time working
We are very supportive of researchers applying and working part-time if you're funded by us. You can request to work part-time or flexibly on any of our awards, as long as this fits with the needs of your Host Institution and your request is approved by them. As a general rule for fellowship applicants, we expect at least 0.5 FTE or 80% of your working hours, whichever is greater, to be spent on academic research. 
Applying on a part-time basis
If you'd like to request a part-time award in your application, the scheme's application guidelines will provide information on how to request this via our online application system, eGMS. For fellowship applicants, we advise you to talk to the relevant Research Funding Manager before applying.
Continuing on a part-time basis
If you're a current Cancer Research UK Grantholder and would like to continue your award on a part-time basis, you can make your request in writing. First, we advise you get in touch with your Research Funding Manager to discuss the process.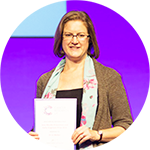 Flexible working has enabled me to juggle home and work responsibilities more easily, and to continue with my career while also being present at home. I've got two children who are now 11 and 13, and I've worked part time since they were born. CRUK have been very supportive, allowing me to complete my fellowship on a part time basis over a longer duration.
Dr Jo Waller, Career Development Fellow
Parental or other long-term leave
If you're a researcher or student funded by us, we provide support in the event that you might need to take long-term leave during your grant period.
Paid leave entitlements for our research staff (including clinical students)
As research staff funded by us, you're entitled to take parental (maternity, paternity, shared parental, adoption), sick or other long-term leave in accordance with your Host Institution's terms of employment.
If you're based at one of our Institutes, your paid leave entitlements may be paid from the institute's core funding.
In all other cases, we mandate, as a condition of its funding, that your Host Institution bear the costs of your paid leave entitlements consistently with its own employment policies. In other words, although we do not fund your paid leave entitlements directly, we do ensure that, as a CRUK-funded researcher, you are entitled to the same paid leave entitlements as your colleagues through your Host Institution. (If we have funded your salary allocation and you need to take a period of long-term leave, your salary allocation can be used to pay for cover for your position to ensure the research can continue). Further, if you hold a clinical fellowship or studentship, we require that your host institution waive any qualifying period that you would otherwise need to work before being entitled to paid leave.
Paid leave entitlements for our students (non-clinical)
We recognise that, unlike clinical students, non-clinical students will typically not be employed by their Host Institution and so will not have the same entitlements to paid leave as their staff colleagues. For non-clinical students funded by us who need to take a period of parental or long-term sick leave, we will provide funding for paid leave entitlements for a duration as determined by CRUK. Please see our studentship entitlements for long-term leave outlined in our parental or other long-term leave policy.
Other support
We will also consider requests on a case-by-case basis to suspend your award or to extend the end date through a no cost extension following long-term leave.
If you're a fellowship grantholder and research activities have continued during your period of leave, we may consider requests on a case-by-case basis for a cost extension to cover additional direct research costs (eg. research related consumables and to retain direct research staff) and to extend the end date. Such requests need to be discussed with us and approved in advance.
Full details of our support can be found in our parental or other long-term leave policy. All such requests need to be made in writing and your Research Funding Manager for further advice.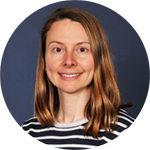 I've felt incredible support from CRUK on both a professional and personal level. My team solved one of the biggest questions in the field of complement immunology at the same time as I was starting a family. CRUK enabled me to delay the activation date of the award until I returned to work with my first child, and extended the fellowship for the length of my maternity leave with my second.
Dr Doryen Bubeck, Career Establishment Awardee
Terms of our parental, sick or other long-term leave policy for funded researchers
The full formal terms of our policy are available to download, or sections from the policy are available to read below.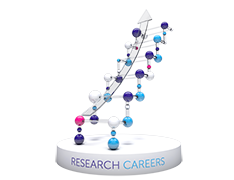 We offer a range of fellowships, bursaries and other support to help outstanding scientists and clinicians develop their independent research careers.