You help win new cigarette law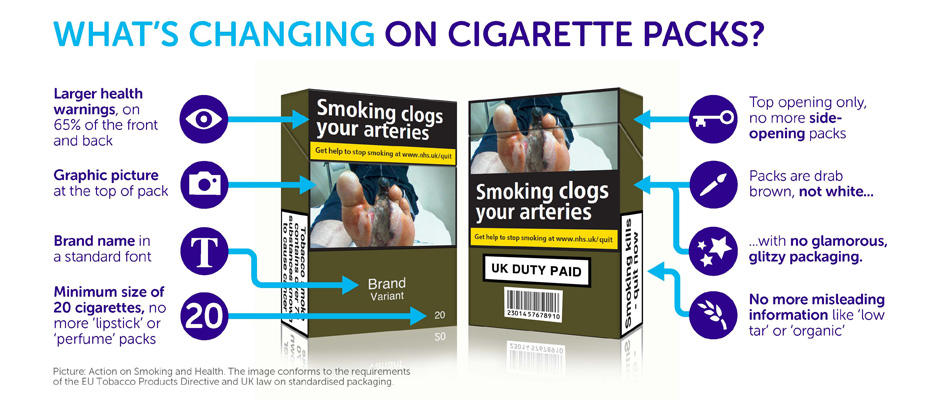 Children will be protected from harmful tobacco packaging after a landmark legal victory you helped us win.
What's new?
Following our intense 4 year campaign, made possible by supporters like you, the High Court has made an historic ruling to introduce standardised packaging for cigarettes. 
The new law will be phased in by May 2017, by which time all cigarette packages must be a drab colour with a matte finish. They must also be a standard shape, with a prominent health warnings and without branding, design or a logo. 
Tobacco smoking causes an estimated 100,000 deaths every year in the UK, with 14 types of cancer caused by smoking. Two thirds of regular smokers start before they turn 18. 
The introduction of standardised packaging in Australia led to a record low in smoking, including young people, and we hope to see similar reductions in the UK. 
Thank you for helping to make this victory possible with your important support of our work. Together we are saving lives.