How your support helps 2020/21
We are always incredibly grateful to all our supporters, but during this last year your support really has meant more than ever. Thanks to you, we've been able to continue funding the research that will save lives for years to come.
           - Michelle Mitchell, Chief Executive
Stories from across Cancer Research UK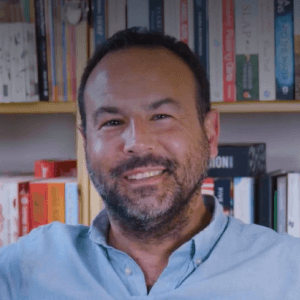 Alim, cancer survivor and a father of two
Alim was first diagnosed with testicular cancer in 2001. Alim said: "I always wanted to be a father – I knew that. And it was scary when I was diagnosed with cancer. Worrying about whether I would be able to have children was definitely a thought that came to me immediately."

His treatment has included surgery, radiotherapy and chemotherapy. As part of his chemotherapy he took a drug called Cisplatin, which Cancer Research UK played a vital role in developing. Now, 20 years after his diagnosis, he's cancer-free and a father of two.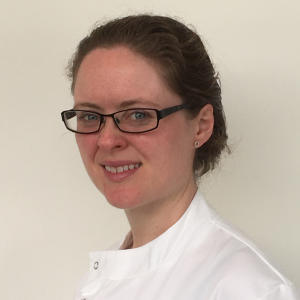 Dr Caroline Young - An optimistic discovery
Dr Caroline Young from the University of Leeds is a member of the Cancer Grand Challenges OPTIMISTICC team. They are investigating the relationships between cancer and the trillions of bacteria, viruses and fungi inside our bodies.
They tested poo samples from the UK, US, India, Chile, Argentina and Vietnam, and found a pattern of gut bacteria that indicates a higher risk of bowel cancer.
Caroline said: "It's very interesting because it suggests that the work we're doing could be translated to a low-cost, low resource bowel cancer screening programme in other parts of the world."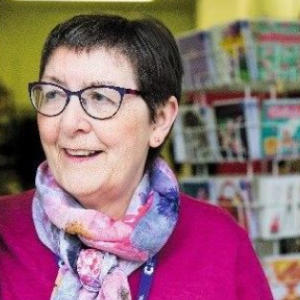 Sue, Cancer Research UK Shop Volunteer - "It's not just what you give, it's what you receive."
Sue Vipond, an ex-nurse who lives in Peebles in Scotland, has volunteered at her local Cancer Research UK shop since 1993.

"My grandad died of cancer, then in 2008, my son had cancer of the parotid gland. I remember saying 'I wish I could go through this for you', then in 2009, I was diagnosed with ovarian cancer – thankfully it was caught early. It just makes me more keen to continue volunteering.

We can all play our part, however small – by donating, buying, or volunteering."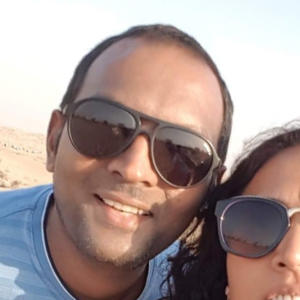 Kalyan, MARIETTA Trial Participant - "The treatment saved my life."
Kalyan was diagnosed with lymphoma in 2017. When a scan revealed the cancer had spread to his brain, Kalyan was referred to join the MARIETTA trial. The results of this trial were hugely promising. 46% of participants lived for two years without their cancer growing and this increased to 83% for patients who went on to receive the stem-cell transplant – an incredible achievement.

Kalyan said: "The doctor warned me it would be a slow recovery and the following six months were tough. I found it difficult to eat and my immune system is still not fully recovered."
He adds: "I'm very glad to have been on the trial. The treatment saved my life. It's been four years now and I'm so happy to be here with my family."
Progress you've made possible
COVID-19 slowed us down, but together we never stopped making progress. 
Thanks to you playing your part, we have continued to diagnose, develop and optimise the treatment of cancer.