Your development
Your career story
While you're with us, every ounce of effort you put in will be supporting our work to stop cancer in its tracks. And you'll be supported every step of the way. You'll be given all kinds of opportunities to make sure your career steps are giant ones and the right ones for you. Who knows which path you'll follow or how one role could lead you to something completely new.
That's why being a Life Changer could mean as much to you as it will to the lives you'll be helping to change every day.
"Your personal development and performance is key to our success; we will only achieve our goals through your motivation and attainment of personal objectives."
Sir Harpal S. Kumar (CEO)
We're an organisation of experts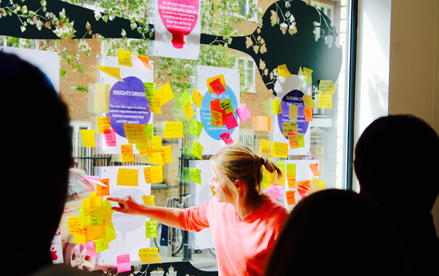 Our comprehensive learning and development offer, for both office-based and regionally-based staff, includes coaching and mentoring programmes, secondment opportunities and a range of online resources and group workshops. All are designed to give you the tools you need to take ownership of your development, build your expertise in your area of responsibility and work effectively with others.
For current and future leaders we also offer leadership programmes and a number of 12-month talent development programmes, with focussed tailored modules for furthering your career.