West Midlands, pledge to leave a gift in your Will
Writing a Will can be confusing, so we've made it easy for you to get free information to help
Get your free Guide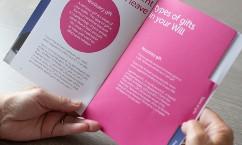 Our guide will give you confidence in how to start thinking about your Will.
We recommend this for anyone who's thinking about what they want to leave to the people and causes they care about.
 
Contact Andrea
Andrea is your local Relationship Manager in the West Midlands.
Get in touch with her if you want to speak to someone about your Will. 
Call Andrea: 07557 184462
Email: Andrea.O'Brien@cancer.org.uk
Write your Will for free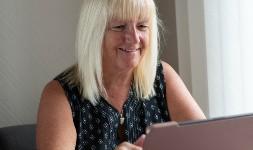 Our Free Will Service allows anyone 18+ to easily write or update a simple Will for free. We partner with local solicitors across the West Midlands who can offer guidance.
 
15,235* supporters in the West Midlands have left a gift in their Will to Cancer Research UK
Val shares her personal reason for leaving a gift in her Will
"I began supporting Cancer Research UK in 1984 when my lovely mum was diagnosed with breast cancer.  She was treated with a lumpectomy but sadly died in 1985.
It was heart-breaking and still is to this day.  I know everyone says their mum is the best, but mine really was.
My motivation for pledging to leave a gift in my will is because I hope the money raised will fund research so that no other families go through what ours did. And no other 21-year-old has to lose their beloved mother to cancer."
Our research in the West Midlands 
Studying how the BRCA1 protein affects cancer risk and treatment 
Investigating the role of the immune system in pancreatic cancer 
Targeting cancer's vulnerabilities 
Dr Shishir Shetty (image on the left)  is a Cancer Research UK Advanced Clinician Scientist at the University of Birmingham.
"The generosity of people to leave gifts in their wills for future research is amazing and I personally am very grateful for the support to my research."
*This figure relates to all gifts in Wills from this area up to 2019/20