Corporate Opportunities
Get your company or brand involved
Thousands of men and women of all ages take part in Shine Night Walk and raise millions towards our life-saving research. This is a great opportunity for national brands and local businesses to engage with participants, while supporting Cancer Research UK.
For 2017 you could:
Enter or volunteer as a team
Offer on-site sampling along the course
Provide a pit stop for walkers
Promote Shine Night Walk through staff engagement, clients and suppliers
Sign up for matched giving and support your staff to reach their fundraising targets
​Become a Shine Night Walk sponsor or corporate partner
Please get in touch if you think your organisation would be interested in being part of Shine Night Walk 2017.
Enter a team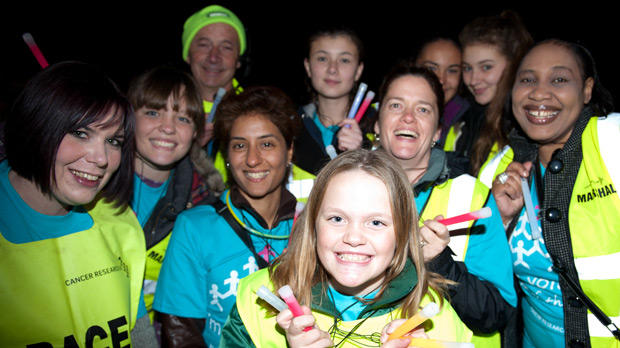 If you would like to enter a team of 20 or more from your organisation, please email us and we'll make the process as easy as possible for you.