Geetika's story
Geetika moved from India with her husband 15 years ago and has two young daughters. She was diagnosed with Triple Negative breast cancer three years ago and joined our Cancer Insights Panel.
She told us why she gets so much from being involved and why she believes Early Diagnosis and cultural barriers are important areas to tackle.
You joined the panel year ago, what makes you want to stay on?
After the whole cancer journey, you want to give back. My involvement has helped me to do this in a very constructive and intellectually engaging way. I think one of the main reasons that you're so willing to spend the time is that you know it gets valued and is used. We all have busy lives, but there's always a few things you want to use your extra time for. The fact that my involvement means so much to me and to the organisation, makes me want to take the time out.
Which projects have you enjoyed being consulted on most?
As a marketing professional, it's great to see that Cancer Research UK are robustly testing the messaging for their campaigns. The panel members are able to respond with just a few changes to the language or presentation, as we know the emotion that they initiate. I think that's really empowering. There's a lot of sensitivity to appreciate as a lot of people are very personally affected. Cancer Research UK makes a big effort to try and hear not just the words, but the feelings around what we have to say.
I found the recent consultation from the Public Affairs team really interesting. As a supporter, I find it a very worthy cause to donate, but it's both fascinating and challenging to be a part of the panel. It gets you thinking about what pulls you. Is it that you think Cancer Research UK will have something great in the future or is it that you're grateful for what they've done in the past? Or both?
How do you feel the staff have supported you?
The staff understand that this is a sensitive area and we're talking with heightened emotions. It's a very respectful environment; there are divergent views, but the staff are very well equipped to bring everybody together. Everyone feels comfortable sharing. For me that's been really powerful.
I think the format of the panel is very good. At the beginning there was an orientation and you get settled in. There is a friendship in the group too, everybody feels quite closely involved with the cause. I think it helps that we see the same faces, and we know who to go to.  
As an Asian woman, do you find it important to share your views and experiences?
It's definitely important and I feel very passionate about this. There are so many women who just don't want to talk about what's happening. It's still very taboo and cancer is associated with a lot of misinformation, guilt, shame and unjustified fears. I think it is important for people like me to be out there sharing my story and just saying it how it is.
The mortality rates in Asian populations are higher than the average, because diagnosis is later. So, it's not just that we should be open, and we should talk about it, but there is a real impact on people's life span… because of this culture of trying to hide it. Cancer Research UK understands this issue and is helping to address it, so it's important to support them. The more we talk, the more we normalise it, the more we'll be aware of symptoms, and the less hesitant we will be to seek help.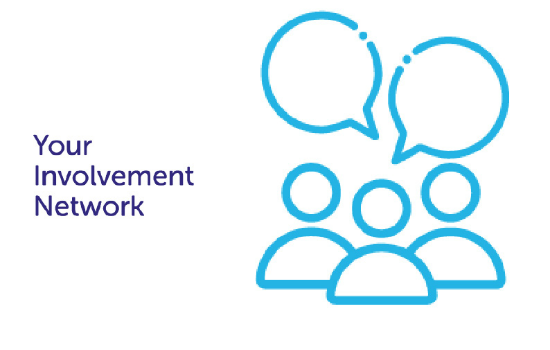 To become a member of Your Involvement Network and help us beat cancer, please click below and complete your details.
Read more stories from people affected by cancer who have chosen to get involved in our work; how it felt for them and the positive impact it has on our work.