All our corporate partners
Amazon Smile

Since November 2017, we've been one of the registered charities for AmazonSmile, the charity arm of Amazon.co.uk. By simply registering at smile.amazon.co.uk, customers can donate 0.5% of all purchases made through the site to Cancer Research UK. 
Amey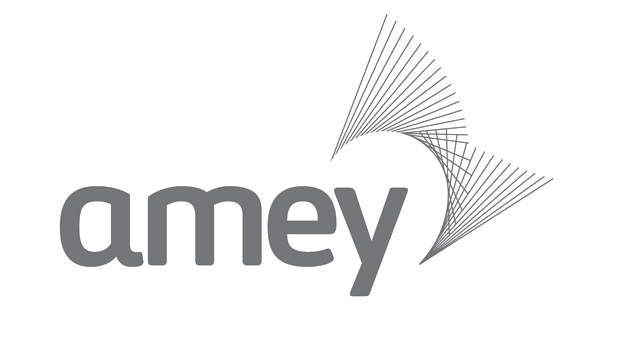 In October 2020, we launched a two-year partnership with consulting and infrastructure support services company Amey. Employees will be volunteering their time and finding fun and innovative ways to fundraise for our life-saving work, and we'll be offering our Cancer Awareness in the Workplace programme.
ARC (Arena Racing Company)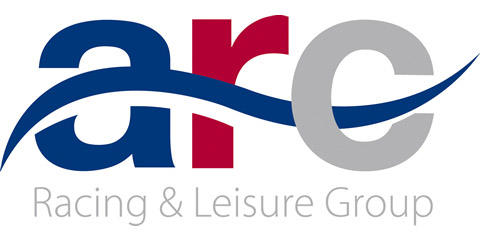 ARC is the owner of many racecourses in the UK. In 2016 we partnered with ARC on The Silk Series - a female-only jockey race in which a proportion of the ticket sales are donated to CRUK. Together we have raised over £100,000 for life-saving research. 
Bellway Homes

Since it launched in 2016, our award-winning partnership with Bellway Homes has raised £1.6m. This is thanks to record levels of employee fundraising across around 300 Bellway Homes sites and offices, supported by a dedicated team of 30 charity coordinators.  
Buildbase
Our partnership with Buildbase continues to go from strength to strength and was even shortlisted for a prestigious Charity Times Award in 2020. The introduction of some exciting new staff fundraising ideas helped to raise over £150,000 in 2019 alone – £100,000 more than the previous year.
Channel 4

Stand Up To Cancer is our joint national fundraising campaign with Channel 4 that brings the UK together to speed up progress in life-saving cancer research. Supported by the Entertainment Industry Foundation (EIF) in the US and launched in the UK in 2012, Stand Up To Cancer funds translational research, turning academic breakthroughs in the labs into new treatments that could make a real difference for people with cancer. More than £62 million has been raised in the UK to date, funding 55 clinical trials and projects, and involving around 11,000 cancer patients across the country.
Every year, Channel 4 staff take on their own fundraising challenges and have so far raised over £250,000 for the campaign. A popular fundraiser is the highly competitive Seed Fundraising Challenge where different Channel 4 teams are given a small amount of money and challenged to see which team can transform it into the largest amount of money. The broadcaster was also one of our first corporate partners to take on the 'Sprintathon' where participants run a marathon in individual 100m sprints.
Charity Car
Since 2012, Charity Car customers have been able to donate their old cars to us, with the money raised funding our life-saving research. You too can donate any old car that is gathering dust, to help us move towards a day where all cancers are cured.
Childbase Partnership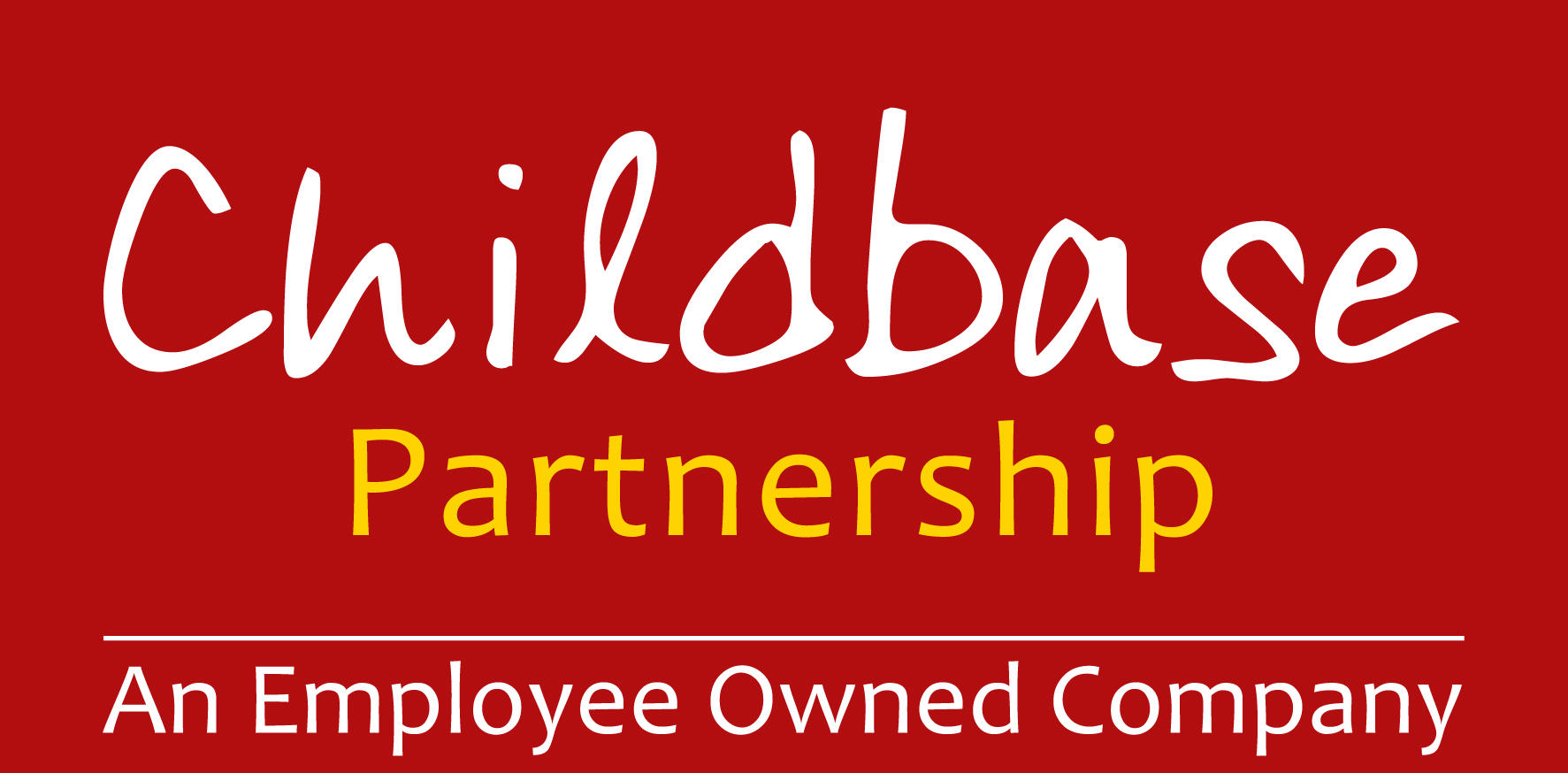 An overwhelming majority of Childbase staff chose Cancer Research UK as their 2020 charity partner and have been creatively raising funds at their nursery sites across the UK. We are absolutely delighted that they have pledged to support us again in 2021.
Coinstar

Since our partnership with Coinstar launched 19 years ago, the company has raised over £1m from the fantastic customers who choose to donate their loose change to Cancer Research UK when they use Coinstar machines nationwide.
Coinstar - a world leader in self-service coin counting operates a network of nearly 2,000 machines located in supermarkets across the UK. Customers can take their unsorted change to the machine where it is counted and converted into a voucher that can be exchanged for cash or used towards shopping. And thanks to Coinstar's 'Coins that Count Programme', consumers can choose to donate their coins directly to charity, resulting in £1.1 million already raised for Cancer Research UK.
Compass Group UK

Part of the largest foodservice company in the world, Compass Group UK partnered with us in 2009. In the decade since then, they have contributed almost £2.5m towards our life-saving work and Jo Jackson, the company's CRUK Charity Champion, was recognised as our 'Corporate Charity Champion of the Year' at our 2016 Flame of Hope awards.
Connoisseur Travel Collection
Connoisseur Travel Collection are a luxury travel brand who are supporting Cancer Research UK with a donation of up to 10% of the total value of every holiday sold. They've also worked with their hotel partners to offer unique benefits to their customers upon arrival. We are delighted to have their support and excited to grow our partnership in the future.
Co-op Legal Services
Credit Suisse

We partnered with Credit Suisse from January 2020 to December 2021 after they extended the partnership in light of fundraising challenges throughout the Covid-19 pandemic. They raised over £3.1m in total and have paid for a groundbreaking immunotherapy project led by Dr Oliver Pearce and supported our Cancer Nurse Helpline which provided a vital service for people affected by cancer throughout the pandemic. What's more, they funded more than one year of our Health Facilitator Programme, a team of experts offering support to health professionals in areas of the UK where people are more at risk of developing cancer. Thanks Credit Suisse!
DP Building Systems
In 2020, DP Building Systems – a cable specialist company based in Birmingham – teamed up with Cancer Research UK to create a unique USB charging cable. For every unit sold, £1 will be donated towards our life-saving work.
Edwardian Hotels London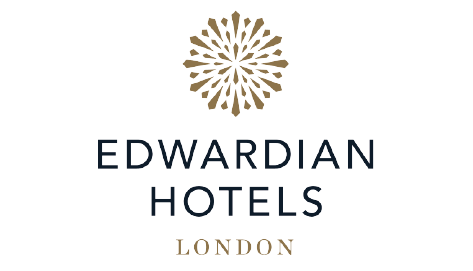 When our partnership launched in 2015, Edwardian Hotels London pledged to raise £2m over seven years towards research at the Francis Crick Institute in London. Edwardian is now over half way to achieving this goal. Partnership fundraising has included exclusive events, customer donations and a whole host of employee challenges, such as climbing Snowdon by night.
Funky Pigeon

We've been in partnership with Funky Pigeon since 2017. During that time, their customers have generously raised over £260,000 for our life-saving research by donating at checkout when they purchase a card or a gift. In April 2021, Funky Pigeon also launched a card and gift range that will support Cancer Research UK, with sales of the card range specifically supporting translational research through Cancer Research UK's Stand Up to Cancer campaign. 
HSBC UK
HSBC UK employees and customers have been supporting Cancer Research UK since 2006 through ATM and online donations, payroll giving and employee fundraising. HSBC also donated $25m towards the Francis Crick Institute, a state-of-the-art biomedical research facility in London which opened in 2016.
Jingle Jam 2021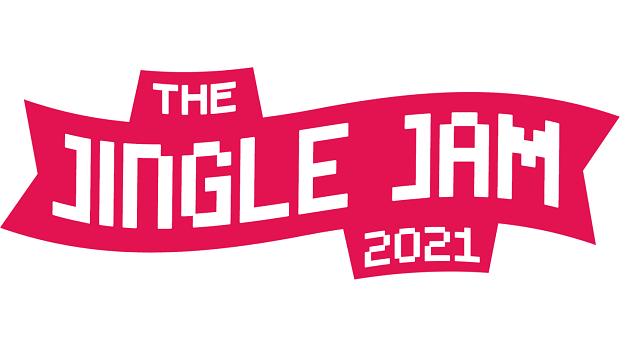 We're grateful to Yogscast for choosing us as an official charity partner for Jingle Jam 2021, the world's largest charity gaming event. So many of our supporters donated in the first 48 hours that we quickly exceeded our original target of £250,000. Funds raised for Cancer Research UK during Jingle Jam 2021 totalled £330,996 - the most the campaign has ever raised for us! These donations will help fund the UK section of the ALLTogether clinical trial, a ground-breaking study for children and young adults with newly diagnosed acute lymphoblastic leukaemia (ALL).
Legal & General Insurance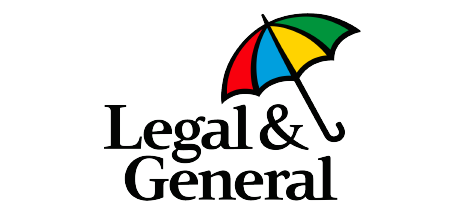 Legal & General has donated £47,000 a year since 2016 to help fund our Facilitator programme. Our Facilitators provide practical, locally tailored, face-to-face support to GPs and other healthcare professionals across the UK to make sure they know about the latest tools, advice and guidelines for preventing and spotting cancer early.
Live Nation UK | Ticketmaster | Festival Republic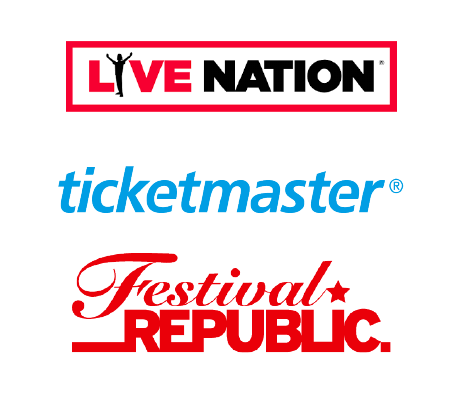 Live Nation UK has supported Cancer Research UK since 2008. Part of the Live Nation family, Ticketmaster UK and Festival Republic have each held their own successful fundraising activities.
Ticketmaster UK has raised over £970,000 since 2015 by inviting customers to donate to Cancer Research UK when they purchase tickets online for selected concerts and events. During October and November, this activity supports our Stand Up To Cancer campaign with staff in the London and Manchester offices having previously taken part in some epic fundraising challenges. In 2019 and 2020, Ticketmaster organised an international collaboration for World Cancer Day, uniting their offices around the globe to raise money through staff fundraising and customer donations.
Since 2014, Festival Republic has asked festival-goers at Wireless and Download to donate to Cancer Research UK in order to receive access to exclusive guest areas. This has raised almost £760,000. It has also supported Cancer Research UK's Own Your Tone campaign by playing our sun safety content on the big screens at selected festivals.
Mobility Plus

Since 2011, Mobility Plus has donated £100 to Cancer Research UK for every bathroom fitted, as well as helping us raise awareness among staff and customers of the lifestyle factors associated with cancer.
M&Co

Staff and customers at fashion retailer M&Co have tirelessly fundraised for Cancer Research UK since 2008, raising almost £4m towards our life-saving research through activities such as in-store fashion shows, raffles and challenge events, as well as donations of stock and pre-loved goods for our shops. 
NFL (National Football League)
In 2019, we were delighted to partner with NFL UK who manage all National Football League (NFL) business in the UK. We were able to fundraise at one of the London NFL games at Tottenham Hotspur Stadium where, alongside bucket collections, we ran a prize draw that fans could enter online or by purchasing tickets from our volunteers at the event. Together we raised over £30k for our life-saving research This year, NFL UK continued their partnership with Cancer Research UK, and on 4 February, they held a livestream event for their fans to mark World Cancer Day. 
NIVEA SUN
NatWest Group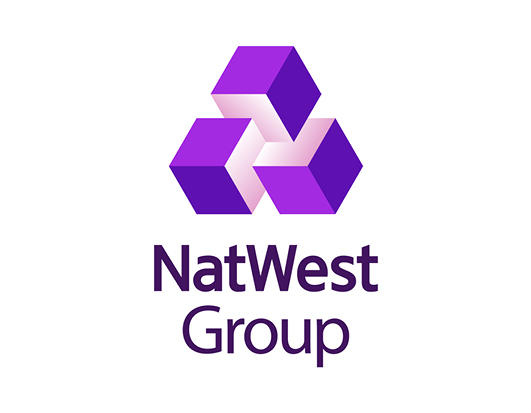 Through ATM donations, payroll giving and donations via their MyReward scheme, longstanding partner NatWest Group has generated over £7m towards our life-saving work since 2002. NatWest Group also champions the global Giving Tuesday campaign where they encourage employees and customers to sign up to payroll giving and donate their MyRewards points to charity. We are delighted to have them as a partner and thank them for their continued support.
PayingTooMuch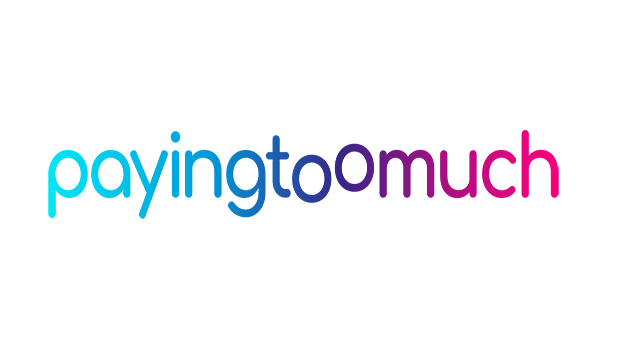 We launched our partnership with PayingTooMuch, a travel insurance comparison company, in November 2021. With each travel insurance purchase, customers can choose to donate between £2 – £25 per per policy sold to support Cancer Research UK. We are delighted that they've chosen to support us and look forward to growing our partnership.  
Revolut

Revolut customers can donate to Cancer Research UK via the Revolut app either monthly, weekly, as a one-off payment or by selecting to have each transaction rounded up and the difference donated to their chosen charity. Our partnership with the UK financial technology company launched to celebrate World Cancer Day 2020.
Rhenus Logistics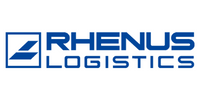 In September 2022, we celebrated the launch of an exciting new long-term partnership with Rhenus Logistics, a leading logistics service provider with 37,500 employees across 970 locations globally and an annual turnover of 7 billion Euros. The family-owned global logistics company pledges a donation for every kg that is shipped through the Life Sciences & Healthcare facility at Heathrow Airport. Furthermore, employees of Rhenus in the UK will be finding fun and innovative ways to fundraise for our life-saving work, and we will be delivering our Cancer Awareness in the workplace programme across the company.
Roadchef

Our partnership with Roadchef began in 2018 and has already seen thousands of employees, along with the support of their customers across 30 service areas, raise £3.2m through collections, sporting events and supporting our national Stand Up To Cancer and World Cancer Day campaigns.
ScottishPower

We joined forces with ScottishPower in 2012 to launch an ambitious, industry-leading partnership. Through employee fundraising, sponsorship of Cancer Research UK events and the 'Help Beat Cancer' energy tariff, where ScottishPower makes a donation for every month a customer remains on the tariff, the energy company has raised £30m. It is also the official energy sponsor of Race for Life.
Scrap Car Comparison
Scrap Car Comparison have supported Cancer Research UK since 2020. Scrap Car Comparison's Donate A Car scheme allows you to get rid of your old, damaged or unwanted vehicle and give all, or just some, of the profit to Cancer Research UK, as one of their chosen charity partners. These donations will help fund life-saving cancer research.
Slimming World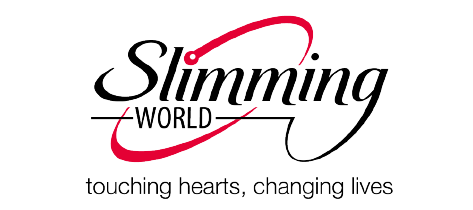 Since our partnership began in 2013, Slimming World has raised over £17m. This is through campaigns such as the Big Slimming World Clothes Throw, Slimming World does Race for Life, Walk All Over Cancer and the London Marathon. As well as raising vital funds, the partnership also supports our shared goal to raise awareness of the links between obesity and cancer.
Tesco

Thanks to fantastic support from colleagues and customers, since 2002 Tesco has raised millions for Cancer Research UK and more than 340,000 employees have taken part in our nationwide fundraising event, Race for Life. In 2018, we built on this longstanding relationship by launching a groundbreaking partnership between Tesco, Cancer Research UK, Diabetes UK and the British Heart Foundation. The four organisations are working together to help Tesco's 300,000 UK colleagues and millions of UK shoppers by removing barriers to healthier habits and helping to encourage and support sustainable, measurable changes in behaviour through a series of targeted activities and campaigns.
TK Maxx

Since 2004, TK Maxx customers and associates have raised over £44m for Cancer Research UK. Of that total, £40m has helped support research into children's and young people's cancers.  
The retailer raises money through customer donations, associate fundraising and sales of selected products in addition to the Give Up Clothes For Good campaign, the UK's longest-running clothing collection campaign. TK Maxx also sponsor the Cancer Research UK for Children & Young People Star Awards scheme, which recognises the courage and bravery of children and young people facing cancer.   
Virgin Red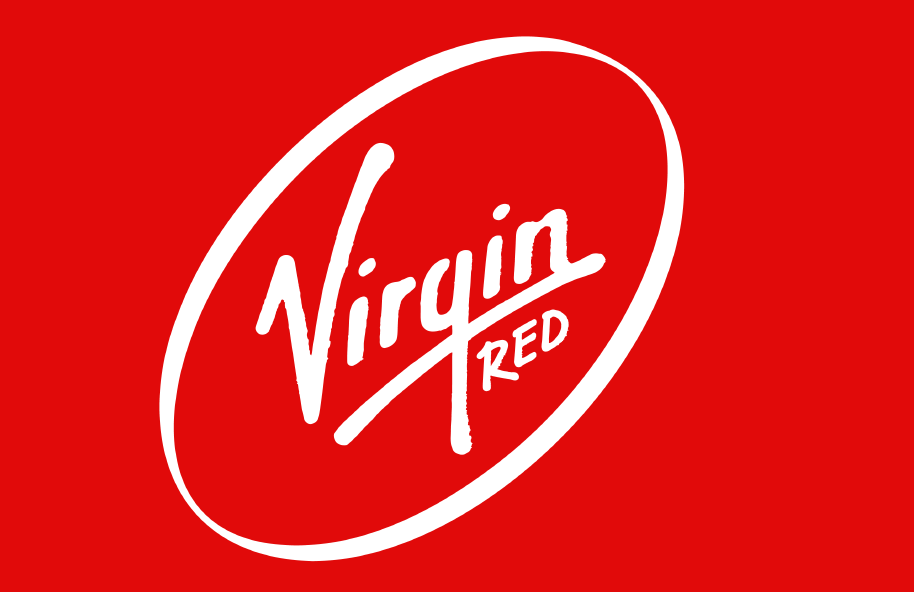 This year we are excited to partner with the newly launched Virgin Red - a customer rewards platform and app across all the Virgin brands. Virgin Red has partnered with 10 charities, offering customers the option of converting their loyalty points to donations for charity. 
The Works Stores Ltd
Thanks to the fantastic support of employees and customers, retailer The Works Stores has raised over £1 million for Cancer Research UK since 2016. This fantastic contribution has been achieved through year-round fundraising events and the in-store sale of charitable products, including our pin badges and World Cancer Day Unity Bands.
Ultra Events

Ultra Events has been supporting Cancer Research UK since 2013. In that time, it has inspired more than 60,000 people across the UK to step out of their comfort zone, learn a new, exhilarating skill and raise over £21m to support our life-saving research. Ultra Events offers their participants eight weeks of free professional training in a number of disciplines: Ultra White Collar Boxing, Ultra MMA (Mixed Martial Arts), Ultra Ballroom, Ultra Darts and Ultra Comedy. More recently, Ultra Adventures has also taken intrepid fundraisers further afield to tackle the more extreme challenges of Mount Kilimanjaro or Machu Picchu.
Warburtons

Since the start of our partnership with Warburtons in early 2015, the company has contributed over £2.5m through employee fundraising and donations from the Warburton family. We were delighted that Warburtons agreed to extend the partnership to Autumn 2023. And in 2019, the Warburtons Charity Champion team received a Special Commendation for 'Corporate Fundraising Team of the Year' at our Flame of Hope awards.