A trial to help stop polyps forming in the bowel (ukCAP)
Cancer type:
Bowel (colorectal) cancer
This trial looked at aspirin and folate to prevent bowel polyps (adenomas) forming. This trial was supported by Cancer Research UK.
Most bowel cancers develop from polyps. So preventing polyps from forming could lower the risk of bowel cancer. Earlier research suggested that aspirin and folate (a vitamin in our normal diets) may prevent polyps from forming.
This trial recruited people who had already had one or more polyps removed from their bowel. The aim of the trial was to find out if a daily dose of folate or aspirin, or both, could help stop polyps forming again and so help prevent bowel cancer.
Summary of results
The researchers found that aspirin is a useful treatment to help stop polyps coming back.
This large trial recruited 945 people
One quarter had folate alone
One quarter had aspirin alone
One quarter had aspirin and folate
One quarter had dummy tablets (placebo)
853 patients had a colonoscopy 3 years after they started treatment in this trial. The researchers published the results in 2008. They looked at whose polyps had come back. They found
Aspirin reduced the risk of the polyps coming back by 21%
Aspirin also reduced the risk of advanced polyps developing by 37%
Folate had no effect on polyps growing back
We have based this summary on information from the team who ran the trial. The information they sent us has been reviewed by independent specialists (peer reviewed

) and published in a medical journal. The figures we quote above were provided by the trial team. We have not analysed the data ourselves.
How to join a clinical trial
Please note: In order to join a trial you will need to discuss it with your doctor, unless otherwise specified.
Please note - unless we state otherwise in the summary, you need to talk to your doctor about joining a trial.
Supported by
Cancer Research UK
NIHR Clinical Research Network: Cancer
Other information
This is Cancer Research UK trial number CRUK/97/002.
If you have questions about the trial please contact our cancer information nurses
Freephone 0808 800 4040
CRUK internal database number:
Please note - unless we state otherwise in the summary, you need to talk to your doctor about joining a trial.
Alan took part in a clinical trial for bowel cancer patients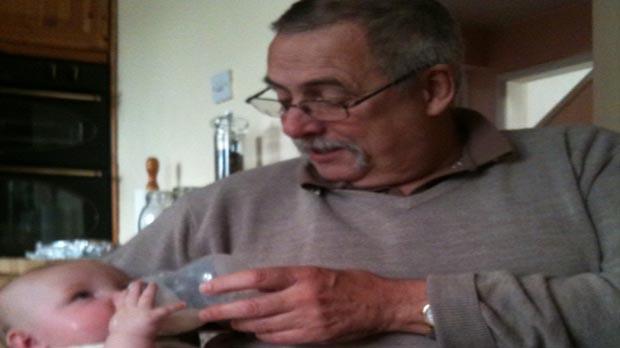 "I think it's essential that people keep signing up to these type of trials to push research forward."