A trial of standard chemotherapy and Taxotere as adjuvant chemotherapy for early stage breast cancer (TACT)
This trial was looking at adding docetaxel (Taxotere) to standard chemotherapy after surgery for breast cancer. This trial was supported by Cancer Research UK.
Many women with early breast cancer have chemotherapy after surgery to help stop their cancer coming back.
The combinations of chemotherapy drugs that women have after surgery can vary between hospitals. A combination of drugs commonly known as FEC, which includes the drugs, 5FU, epirubicin and cyclophosphamide, and ECMF which includes the drugs epirubicin, cyclophosphamide, methotrexate and 5FU, are two common combinations.
A drug called docetaxel (Taxotere) is one of a group of drugs called taxanes

. It was already used to treat women with advanced breast cancer. But it was not clear if adding docetaxel to standard treatment

for early stage breast cancer would make the treatment better.
The aim of this trial was to see if adding docetaxel would help to stop breast cancer coming back.
Summary of results
The researchers found that docetaxel was not better at stopping early stage breast cancer coming back after surgery.
The trial recruited 4,162 women. They had either
8 cycles of FEC chemotherapy
4 cycles of epirubicin, followed by 4 cycles of CMF
The researchers looked at how many of the women were living with no sign of breast cancer 5 years after their treatment. This was
Just over 3 quarters (75.6%) of the women who had docetaxel
Just under 3 quarters (74.3%) of the women who didn't have docetaxel
As the difference between the 2 groups is very small, this trial didn't show any real benefit to having docetaxel. And women who had docetaxel had more side effects
But the researchers point out that a lot of other trials have looked at having a taxane drug as part of treatment for early stage breast cancer, and the results have been mixed. If you look at all the results together, they do show a small benefit to having a taxane drug.
Women who took part in this trial were asked to give a small sample of tissue taken when they had surgery to remove their breast cancer. The researchers hope that by studying these samples, they may be able to find out if there is a particular group of people who benefit from a taxane drug.
We have based this summary on information from the team who ran the trial. The information they sent us has been reviewed by independent specialists (peer reviewed

) and published in a medical journal. The figures we quote above were provided by the trial team. We have not analysed the data ourselves.
How to join a clinical trial
Please note: In order to join a trial you will need to discuss it with your doctor, unless otherwise specified.
Please note - unless we state otherwise in the summary, you need to talk to your doctor about joining a trial.
Chief Investigator
Dr Paul Ellis
Professor Peter Barrett-Lee
Supported by
Cancer Research UK
Experimental Cancer Medicine Centre (ECMC)
Guy's and St Thomas' NHS Foundation Trust
Institute of Cancer Research (ICR)
NIHR Clinical Research Network: Cancer
Scottish Cancer Research Network
Wales Cancer Trials Breast Group
Yorkshire Breast Cancer Group
Other information
This is Cancer Research UK trial number CRUK/01/001.
CRUK internal database number:
Please note - unless we state otherwise in the summary, you need to talk to your doctor about joining a trial.
Caroline took part in a clinical trial for breast cancer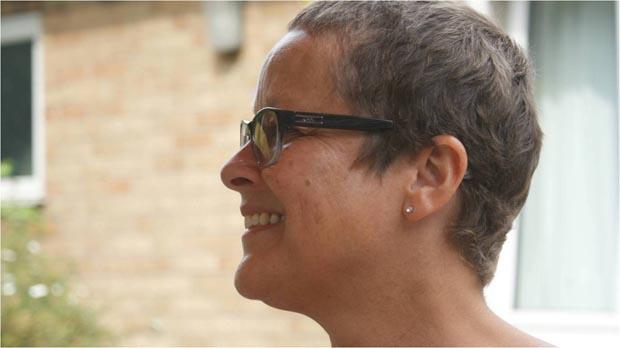 "I had treatment last year and I want to give something back."