A trial comparing the length of time spent in hospital for 2 different chemotherapy treatments for non small cell lung cancer (GEM hospitalisation)
Coronavirus (COVID-19)
We know that this is an especially worrying time for people with cancer and their family and friends. We have separate information about coronavirus and cancer. Please read that information alongside this page. We will update that information as guidance changes.
Cancer type:
Non small cell lung cancer
More about this trial
Chemotherapy is sometimes used to treat people who have non small cell lung cancer (NSCLC). Doctors usually use cisplatin or carboplatin because studies have shown that these drugs can shrink the cancer and relieve symptoms.
Early trials also showed that cisplatin or carboplatin given with a newer drug called gemcitabine may work better. As well as improving treatment, doctors want to develop treatments that cause fewer side effects and limit the time people spend in hospital.
This trial compared gemcitabine and cisplatin with gemcitabine and carboplatin. The aims of this trial were to see which combination
Needed the least number of hospital admissions
Worked best
Had the least side effects
Summary of results
The trial team found that there was not much difference between the 2 combinations.
Of the 401 people recruited to take part in this trial, the researchers were able to look at the results of 381. Of these 381 people:
191 had gemcitabine and cisplatin
190 had gemcitabine and carboplatin
The number of overnight stays in hospital to have chemotherapy for each group was about the same. But for those who had gemcitabine and carboplatin the number of stays in hospital to treat side effects from chemotherapy was significantly more.
For each group the average time people lived after treatment was about 10 months.
The main side effects people had in the gemcitabine and carboplatin group were:
The main side effect people had in the gemcitabine and cisplatin group was numbness or tingling in the hands or feet – peripheral neuropathy

.
The research team concluded that there was no significant difference between having cisplatin with gemcitabine and having carboplatin with gemcitabine. Cisplatin and gemcitabine is well tolerated and safe to treat people with NSCLC without the need for extra stays in hospital.
We have based this summary on information from the team who ran the trial. The information they sent us has been reviewed by independent specialists (peer reviewed

) but may not have been published in a medical journal. The figures we quote above were provided by the trial team. We have not analysed the data ourselves.
How to join a clinical trial
Please note: In order to join a trial you will need to discuss it with your doctor, unless otherwise specified.
Please note - unless we state otherwise in the summary, you need to talk to your doctor about joining a trial.
Supported by
Eli Lilly and Company Limited
NIHR Clinical Research Network: Cancer
The Christie NHS Foundation Trust
Questions about cancer? Contact our information nurses
CRUK internal database number:
Please note - unless we state otherwise in the summary, you need to talk to your doctor about joining a trial.
Cara took part in a clinical trial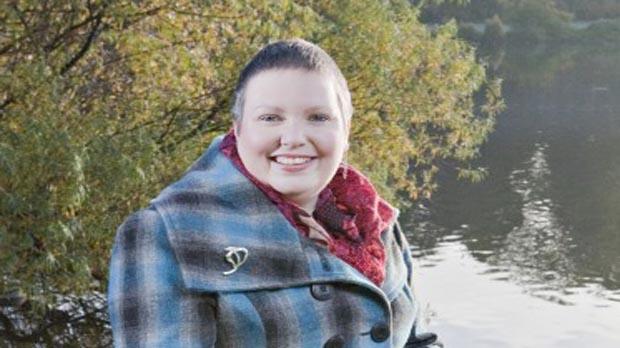 "I am glad that taking part in a trial might help others on their own cancer journey."