A trial comparing adjuvant chemotherapy with standard treatment for older women with early stage breast cancer (ACTION)
Coronavirus (COVID-19)
We know that this is an especially worrying time for people with cancer and their family and friends. We have separate information about coronavirus and cancer. Please read that information alongside this page. We will update that information as guidance changes.
This trial was looking at chemotherapy after surgery for breast cancer in women over the age of 70. This trial was supported by Cancer Research UK.
Women with early stage breast cancer often have chemotherapy after surgery. This is called adjuvant treatment. Doctors use adjuvant chemotherapy when they think there is a significant risk that the cancer could come back in the future.
Adjuvant chemotherapy increases survival from breast cancer and reduces the chances of it returning in younger women. But there hadn't been many trials that had looked at how well chemotherapy worked for women over 70. Researchers thought that chemotherapy would stop or delay breast cancer coming back in older women, but they didn't know for sure.
Doctors usually give chemotherapy for breast cancer every 3 weeks. But having it more often may work better. You would normally have a break between each chemotherapy treatment because it can cause a drop in your blood count, increasing your risk of infections. If you have chemotherapy more often, a drug called GCSF can stimulate white blood cells to grow back more quickly.
The aims of this trial were to
Find out how well adjuvant chemotherapy worked for women over 70 years of age who had early stage breast cancer
Find out if having chemotherapy was acceptable to older women
Learn more about the side effects of having chemotherapy every 3 weeks or having chemotherapy and GCSF every 2 weeks
Summary of results
This trial was never finished so there are no results available. The researchers were unable to recruit enough patients.
How to join a clinical trial
Please note: In order to join a trial you will need to discuss it with your doctor, unless otherwise specified.
Please note - unless we state otherwise in the summary, you need to talk to your doctor about joining a trial.
Supported by
Cancer Research UK
Experimental Cancer Medicine Centre (ECMC)
Imperial College Healthcare NHS Trust
National Institute for Health Research Cancer Research Network (NCRN)
Other information
This is Cancer Research UK trial number CRUK/06/002.
Questions about cancer? Contact our information nurses
CRUK internal database number:
Please note - unless we state otherwise in the summary, you need to talk to your doctor about joining a trial.
Caroline took part in a clinical trial for breast cancer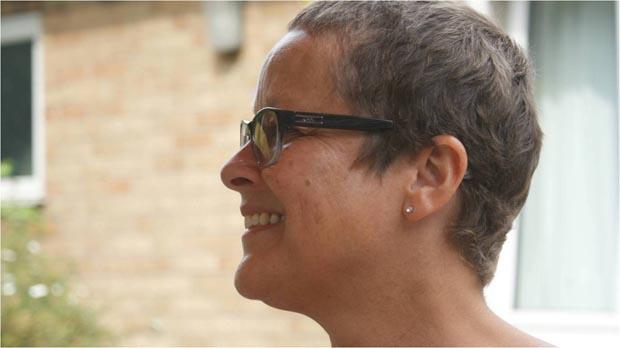 "I had treatment last year and I want to give something back."