A study looking at a service to help people with bowel cancer prepare for discussions with their doctor
Please note - this trial is no longer recruiting patients. We hope to add results when they are available.
Cancer type:
Bowel (colorectal) cancer
This study is looking at a way of helping patients discuss their concerns with their doctor. It is for people who have bowel cancer.
When you are diagnosed with cancer, you have appointments (consultations) with your specialist to discuss your disease and treatment.
We know from research that in certain situations, people can find it helpful to plan in advance for this type of consultation. In this study, the researchers want to see if it would help people who have bowel cancer.
If you agree to take part, you may see a 'Patient Information Navigator'. This is someone who can discuss your concerns with you. They can help you to think about what you want to know and prepare questions that you can ask your doctor.
The aims of the study are to find out if preparing for a consultation in this way helps people to
Feel more involved in decision making
Have a better understanding of the information their doctor gives them
The researchers also want to see if people find it helpful to have a summary of their consultation.
Who can enter
Trial design
The study will recruit about 160 people in Edinburgh. The people taking part are put into 1 of 2 groups at random. Neither you, nor the researchers will be able to decide which group you are in. This is called randomisation

.
People in 1 group have their consultations as normal. This is called the control group

. People in the other group see a member of the team called a Patient Information Navigator before 3 of their consultations over 6 months.
The Navigator helps you to prepare a list of questions that you want to ask. And with your permission, they will go to your consultations with you. They will note down the answers to your questions, as well as any other important information your doctor gives you. They will put this into a written summary which they give to you after the consultation. They also put a copy of the summary in your medical notes and ask your permission to send a copy to your GP.
If you would like a relative or carer to be involved, they can be. They will have to sign a consent form

.
The researchers will ask people in both groups to give permission for them to make audio recordings of the consultations. They can give you these recordings later on.
The researchers will ask everybody taking part to fill in questionnaires on 8 occasions during their treatment. And they will ask a small number of people from both groups to take part in an interview. During the interview, they will ask about your experience of the consultations with your specialist.
Hospital visits
If you are in the group who see a Navigator, planning for a consultation will take about an hour each time. This can take place at hospital or by phone.
It will take up to a maximum of 20 minutes each time to fill in the questionnaires. The researchers will send them to you by post, with a prepaid envelope for you to send them back.
If you take part in an interview, this takes about half an hour. It can be done by phone.
Side effects
There are no side effects from taking part in this study.
How to join a clinical trial
Please note: In order to join a trial you will need to discuss it with your doctor, unless otherwise specified.
Please note - unless we state otherwise in the summary, you need to talk to your doctor about joining a trial.
Chief Investigator
Dr Belinda Hacking
Sarah Shepherd
Supported by
Coventry University
Macmillan Cancer Support
NHS Lothian
NIHR Clinical Research Network: Cancer
CRUK internal database number:
Please note - unless we state otherwise in the summary, you need to talk to your doctor about joining a trial.
Alan took part in a clinical trial for bowel cancer patients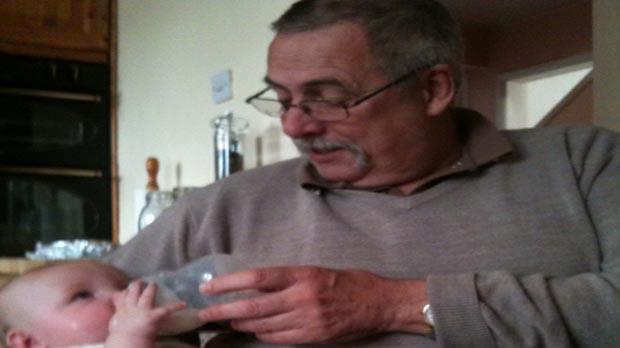 "I think it's essential that people keep signing up to these type of trials to push research forward."