Celebrating Volunteers' Week!
Visit the Wall of Reflection
Volunteers Week 2022 ended on 7th June - so submissions to our wall are now closed. We will be keeping the wall live for a while longer though for all to enjoy reading the messages received this year. Thank you to all who submitted, and all our wonderful volunteers who make our life-saving work possible!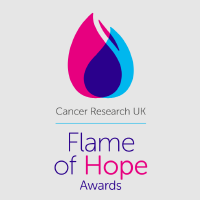 Flame of Hope Awards - Nominations open Wednesday 1 June - Friday 15 July!
The Flame of Hope Awards are Cancer Research UK's annual volunteering awards that celebrate the achievements of our most outstanding and inspiring volunteers.
This Volunteers' Week (1-7 June) help us celebrate our incredible volunteers by nominating them for a Flame of Hope Award,
Head to the Flame of Hope website for all the information you need on this year's categories and to submit your entries!
Investing in Volunteers
We're delighted to have recently been awarded the Investing in Volunteers accreditation for good practice in volunteer management. We appreciate the amazing impact that our volunteers have on our mission to beat cancer!   
Hear from our volunteers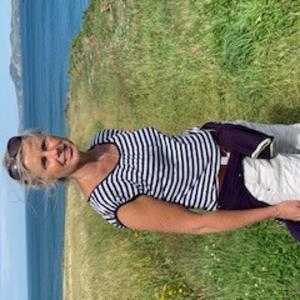 Karen joined Cancer Research UK in 2002 and has been a volunteer at the Haslemere shop for an outstanding 20 years.
"We always have so much fun in the shop and I've made lifelong memories. I love when a customer makes a great find they weren't expecting. This happened recently where a customer left with a ukulele and telescope in hand – neither of which were on her shopping list!"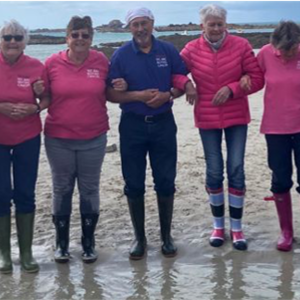 The Guernsey Local Committee, established in 1952, has tirelessly supported the work of Cancer Research UK through a jam-packed calendar of annual fundraising events. Since their inception, this powerful force of 10 volunteers have raised an incredible £1.4 million towards our life-saving research.
In 2021 we were delighted to award the Guernsey Local Committee with the 'Fundraising in the Community' Flame of Hope Award, in recognition of their unwavering drive and determination, especially during the challenges imposed by the pandemic.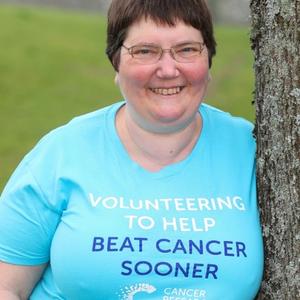 Carina, Race for Life Volunteer
"Volunteering is just as important as racing. I won't stop doing it until I can't physically do it anymore!"
Carina first got involved with her local Race for Life 12 years ago. She started off as a participant, but now volunteers every year in memory of her mum and dad. "Because I've got MS, I can't do the race anymore. I saw that I could volunteer and registered. There are always ways, you can always work around it. The team have been brilliant - they're very supportive."