Volunteer Hub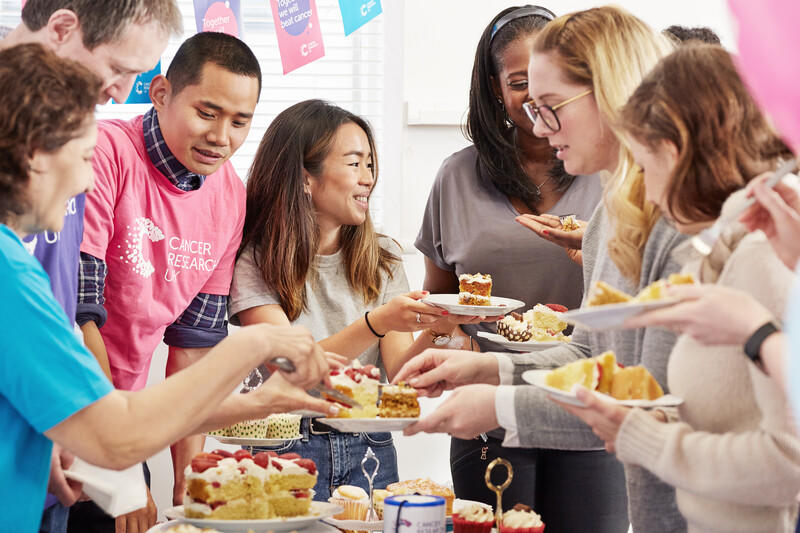 Welcome to the Volunteer Hub!
If you're already one of our amazing volunteers, then this hub is for you. This is the place where we'll keep you updated and connected with everything to do with volunteering at Cancer Research UK.
Thank you!
The 1-7 June is Volunteers' Week; a week to celebrate the outstanding support you give to Cancer Research UK. We want to say a huge thank you for all you do to help fund our life-saving research, now and in the future.  
Visit our Volunteers' Week webpage to hear from our Chief Executive, Michelle, and hear from volunteers, Janet, Jenny, Robin, Jessica and Alan. 
2024 Flame of Hope Awards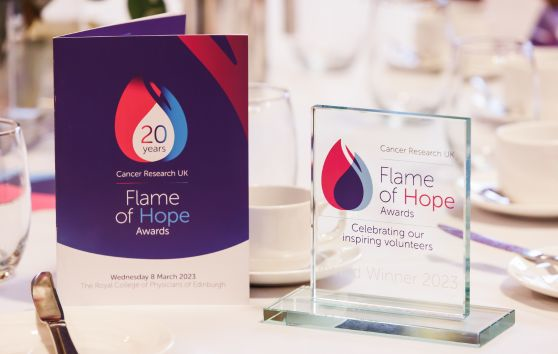 The Flame of Hope Awards are Cancer Research UK's annual awards that recognise the achievements of our most outstanding and inspiring volunteers. Nominations for the 2024 awards are open from 1 June – 10 July 2023, so now's the time to decide which of your fellow volunteers you think deserve to be celebrated. Visit the Flame of Hope website for tips on writing a great nomination and all the information you need on this year's award categories. We can't wait to read your entries!  
Share your love of volunteering with our online badges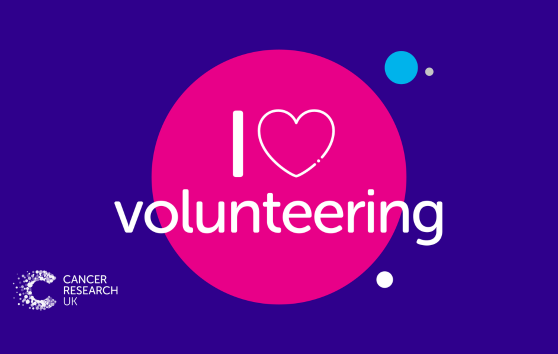 A variety of new online badges have been created to help you share your love of volunteering with friends and family. Help us spread the word by downloading and sharing on your social media or adding one to an email signature - you never know who you might inspire to help out too!
Our 'Welcome to Volunteering' booklet
We want you to get the most out of volunteering with us and feel supported. Your volunteer manager will be able to tell you more about how we can support you in your role.
The Welcome to Volunteering booklet has been designed for volunteers as an overview of everything you need to know about your time with us. It includes volunteer stories, our commitment to you, and outlines why volunteers like you are vital to Cancer Research UK.
Our 'Welcome to Volunteering' video
The Welcome to Volunteering film outlines how the time you give supports vital work so that Cancer Research UK can continue to make progress. You'll hear from Margaret and Mike about their own experiences of volunteering and you'll find out about all the different volunteering and development opportunities available to you. When you join us we want you to feel supported, updated and a valued member of our volunteering community. We welcome and appreciate your feedback at any time.
Watch the film:
Watch Margaret's story:
Watch Mike's story:
Share your story with us
We love to hear our volunteers' stories. If you'd like to feature on this page, please share your volunteering experience with us including what you enjoy about your role, any special volunteering memories, and a picture of you.
Equality, diversity and inclusion at Cancer Research UK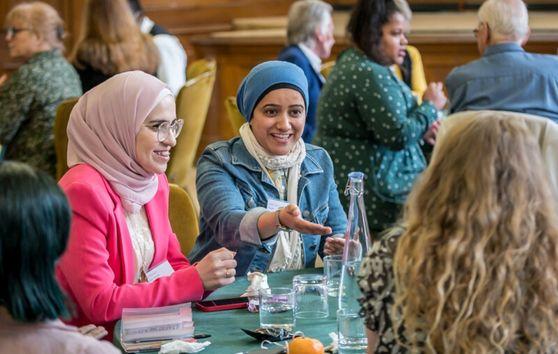 At Cancer Research UK, we're committed to being an anti-racist and inclusive organisation. So as a volunteer with us, it's important that you understand our EDI values and aims and embody these values during your time here. We've written this guide for our volunteers as a basic overview of what we mean by EDI (Equality, diversity and inclusion) and what we're doing to be inclusive to all.
Investing in our volunteers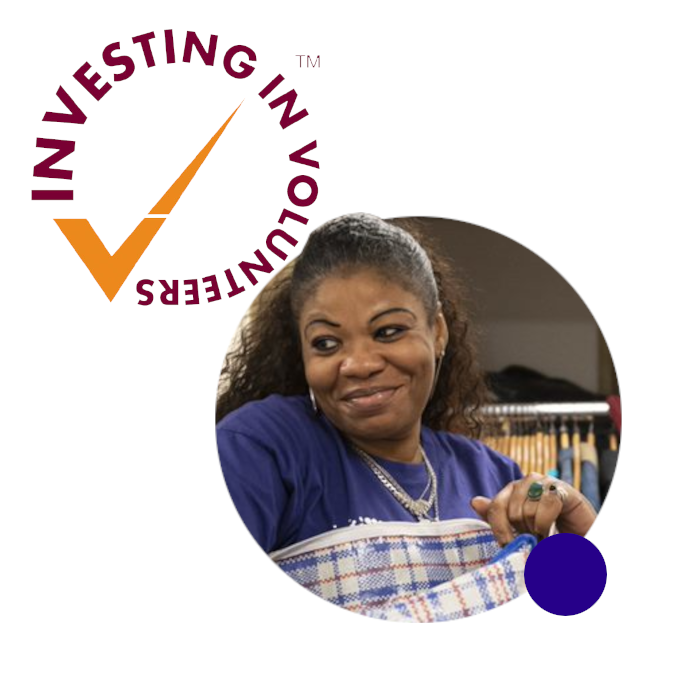 We're delighted to have recently been awarded the Investing in Volunteers accreditation for good practice in volunteer management. We appreciate the amazing impact that our volunteers have on our mission to beat cancer. This accreditation is our commitment that we'll do all we can to give back to our volunteers as much as you give to us.   
Your wellbeing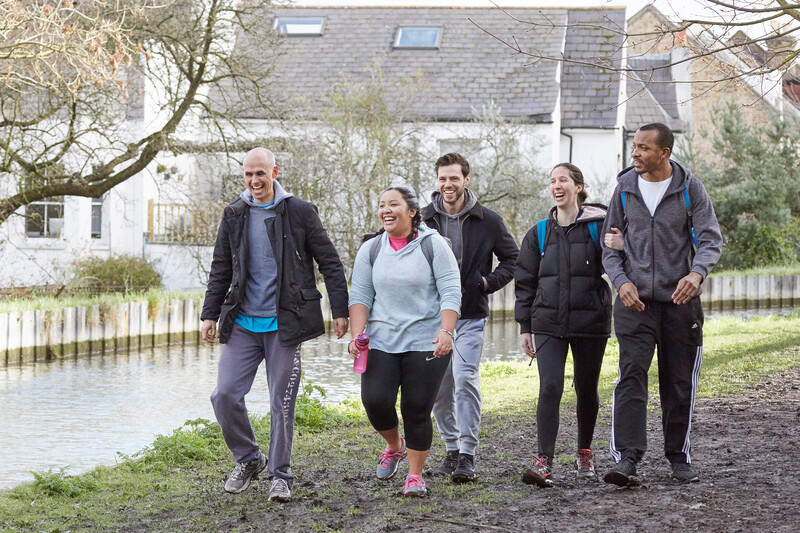 We all know it's important to look after our mental health. Here are a few external resources you can access to get further support:
'That Cancer Conversation' – our new podcast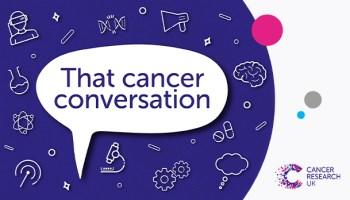 Have you heard about our new Cancer Research UK podcast? Our third episode is joined by Sigourney Bell, a researcher at The University of Cambridge, whose work looks to find new treatments for supratentorial ependymoma, a rare children's brain cancer.
Hear about the challenges of working on a rare children's cancer and what led to the founding of Black in Cancer. 
Recognising our incredible volunteers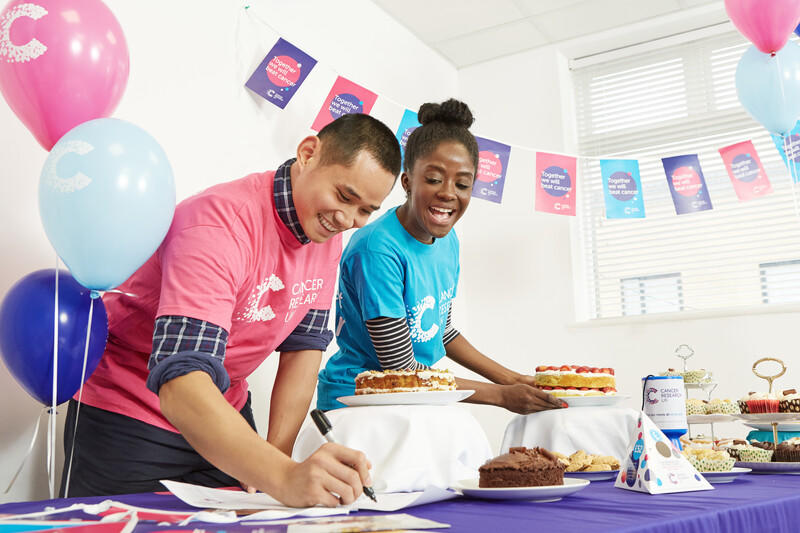 Thanks to volunteers like you, we've made huge advances in the prevention, detection and treatment of cancer. Read more about some of the ways we celebrate the achievements of our volunteers. 
Feel more confident to talk about cancer and health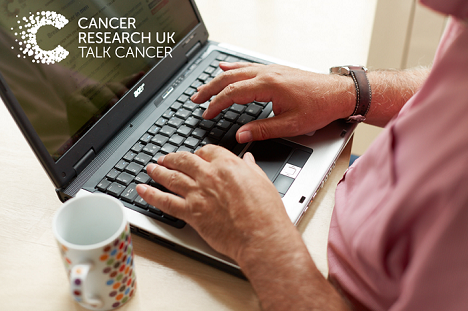 Join our Talk Cancer live online workshop to feel more equipped and confident to have supportive conversations about how people can reduce their risk of cancer, the importance of early diagnosis, and cancer screening.
The online workshops are led by our experienced Talk Cancer trainers, and on completion you'll get a certificate and a digital Talk Cancer information booklet.