Volunteer Hub
Welcome to the Volunteer Hub
If you're already one of our amazing volunteers, then this hub is for you. This is the place where we'll keep you updated and connected with everything to do with volunteering at Cancer Research UK
Latest news
Our latest campaign
1 in 2 of us will get cancer in our lifetime*. Our new campaign shows how everyone has a part to play in supporting vital research that will help beat it.
Watch our advert and find out how you can play your part.
Find out more about the campaign 
We're speaking with one cancer voice
On 16 March we joined 46 other cancer charities to speak with One Cancer Voice on what we need from UK Governments and the NHS to plot a route out of the pandemic and towards world-leading cancer services.
Our new 'Welcome to Volunteering' booklet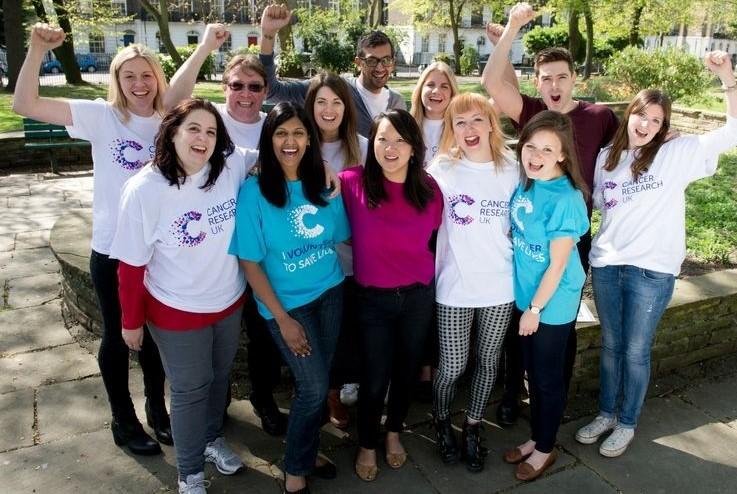 We want you to get the most out of volunteering with us and feel supported. Your volunteer manager will be able to tell you more about how we can support you in your role.
The Welcome to Volunteering booklet has been designed for volunteers as an overview of everything you need to know about your time with us. It includes volunteer stories, our commitment to you, and outlines why volunteers like you are vital to Cancer Research UK.
Recognising our incredible volunteers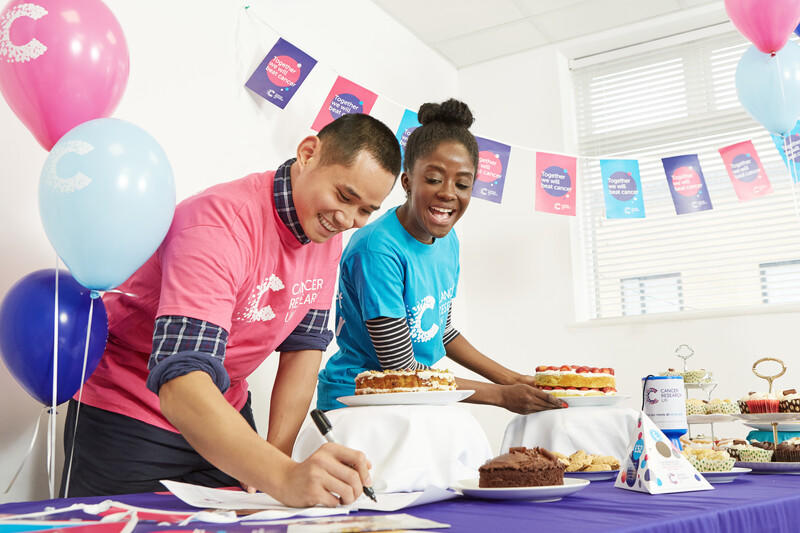 Thanks to volunteers like you, we've made huge advances in the prevention, detection and treatment of cancer. Read more about some of the ways we celebrate the achievements of our volunteers. 
We hear from some of our fantastic volunteers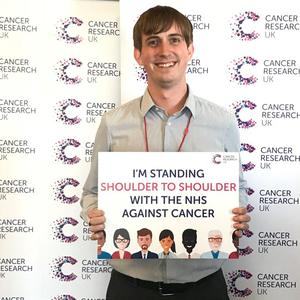 Steven, Campaigns Ambassador
"I had completed fundraising events for CRUK in the past, but I knew that I wanted to help in another way." In 2012, Steven was diagnosed with Malignant Melanoma. His professional career as a Project Manager, alongside his experience of having cancer have supported him in his role as a Campaigns Ambassador.
"As part of my job I regularly have to present to and influence senior management, which has given me the confidence to challenge my MP to make real change." "One of my most memorable volunteer experiences was at Parliament Day. It was such a good opportunity to meet such a diverse pool of Ambassadors, many of which were studying Politics at University or were volunteering to build their profile, which I think is brilliant!"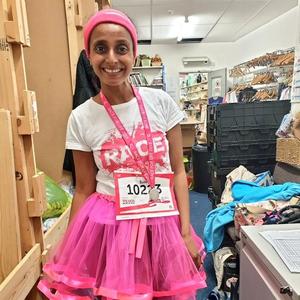 "I wanted to volunteer as I have lost people to cancer, and I want to help find the best cure to put an end to it. Sumi volunteers five days a week at our Chester shop as an Assistant Manager. "It's ace to volunteer! You can progress yourself and learn new skills, all whilst helping a great cause." 
Shop manager Jo adds: "My shop wouldn't run as smoothly as it does if Sumi wasn't here. She goes above and beyond every day for Cancer Research UK. I could go on and on about all the things Sumi does for our shop, but the list is endless! I couldn't imagine being here without her."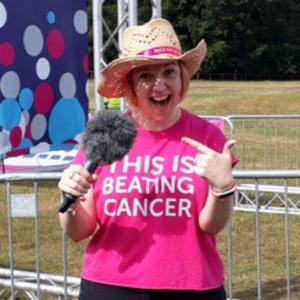 "I simply love the buzz of getting on stage to empower and engage event participants to do their best!" Sam volunteers as a stage host for Race for Life, Pretty Muddy and Shine events across the North West. She was motivated to volunteer for Cancer Research UK after losing both her mum and brother to cancer. "I know many people affected by and still battling cancer and wanted to give something back to an amazing charity." 
"Volunteering for Cancer Research UK is entertaining, exciting and a privilege. It's a wonderful feeling knowing that I am part of an organisation that drives ground-breaking research so people can spend longer with their loved ones, and they couldn't do it without the support of volunteers." 
Share your story with us
We love to hear our volunteers' stories. If you'd like to feature on this page, please share your volunteering experience with us including what you enjoy about your role, any special volunteering memories, and a picture of you.
Feel more confident to talk about cancer and health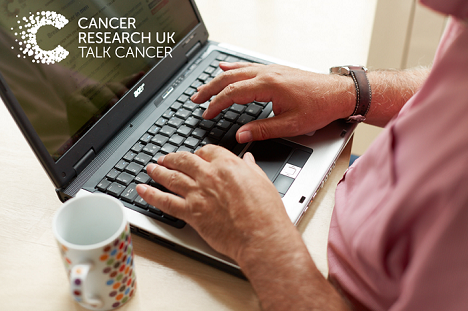 Join our Talk Cancer live online workshop to feel more equipped and confident to have supportive conversations about how people can reduce their risk of cancer, the importance of early diagnosis, and cancer screening.
The online workshops are led by our experienced Talk Cancer trainers, and on completion you'll get a certificate and a digital Talk Cancer information booklet.