Volunteer Hub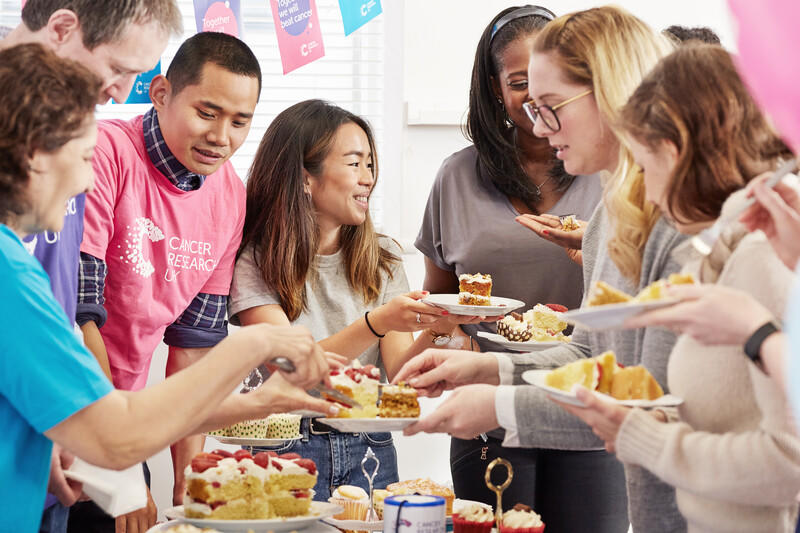 Welcome to the Volunteer Hub!
If you're already one of our amazing volunteers, then this hub is for you. This is the place where we'll keep you updated and connected with everything to do with volunteering at Cancer Research UK
Season's Greetings to all our incredible volunteers
Together we've come so far, and it's down to people like you – our incredible volunteers who support our shops, our events, our fundraising and more.
So, a huge thank you from the Volunteering Team for all your support this year, and always.
You contribute so much to our progress each and every day. As we reflect on the last 12 months, we also hope you've had some special moments together when volunteering with us this year. Lucy and Stan below told us all about volunteering during the festive season, as well as some of their favourite memories.
Hear from some of our volunteers this festive season
Lucy - Events Volunteer & Volunteer Fundraiser
"My favourite memory of 2022 is of seeing the sea of pink at the start of events after such a long time where Race for Life couldn't happen. I think my favourite aspect has always been seeing everyone working together to make events come together and run smoothly for all the participants."
Lucy has been volunteering with us for an incredible 18 years, at events and as a Volunteer Fundraiser.
"In the run up to Christmas, I also make cards and knit seasonal items. This year we've managed to secure a stall in a local shopping centre at the beginning of December. Our committee will be going out for a meal nearer Christmas as it's been a while since we've felt safe enough to do so. We're now focusing on 2023 and how to make this year a massive success!
I was diagnosed with a brain tumour at the age of six and knew right from then that I wanted to give something back. Volunteering means that I can help to make sure that one day, no one will have to hear the words 'you have cancer'."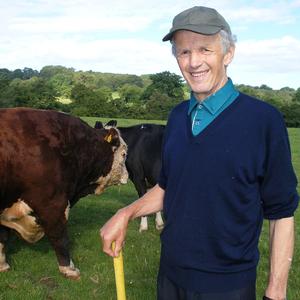 Stan, Volunteer Fundraiser
"We started the Christmas Pudding Race as a new way to reach people – we had already asked everyone we knew for money! Some people come in fancy dress – Santa hats, elves, all the rest of it! Everyone who finishes the race gets a Christmas pudding as a reward."
Stan, president of the Cheddleton Local Committee, told us about the group's annual festive fundraiser, which is now in its 39th year.
"Last year was quite memorable as we had a lot of snow on the morning of the race. One member of our committee had a snow plough, so with some help of some friends and some shovels, we managed to still go ahead!
It takes a lot of people to put the event on - the whole committee and the local community. We're very well supported. Local residents bear with us when we shut the lanes, and they come out of their houses to support us. We're very grateful.
I lost both my parents to cancer - they were 53 and 55. It gives you the incentive to give back."
Our 'Welcome to Volunteering' booklet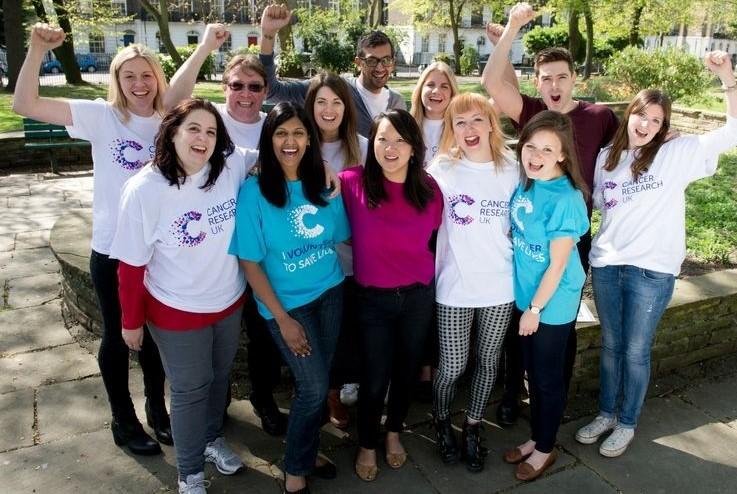 We want you to get the most out of volunteering with us and feel supported. Your volunteer manager will be able to tell you more about how we can support you in your role.
The Welcome to Volunteering booklet has been designed for volunteers as an overview of everything you need to know about your time with us. It includes volunteer stories, our commitment to you, and outlines why volunteers like you are vital to Cancer Research UK.
Our 'Welcome to Volunteering' video
The Welcome to Volunteering film outlines how the time you give supports vital work so that Cancer Research UK can continue to make progress. You'll hear from Margaret and Mike about their own experiences of volunteering and you'll find out about all the different volunteering and development opportunities available to you. When you join us we want you to feel supported, updated and a valued member of our volunteering community. We welcome and appreciate your feedback at any time.
Watch the film:
Watch Margaret's story:
Watch Mike's story:
Investing in our volunteers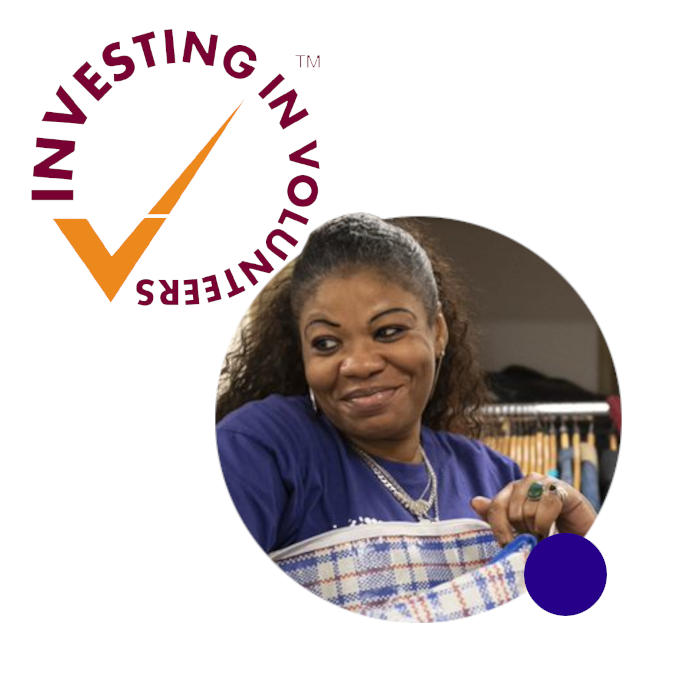 We're delighted to have recently been awarded the Investing in Volunteers accreditation for good practice in volunteer management. We appreciate the amazing impact that our volunteers have on our mission to beat cancer. This accreditation is our commitment that we'll do all we can to give back to our volunteers as much as you give to us.   
Celebrating 20 years of time
This year marks 20 years since Cancer Research UK was formed. That's 20 years of extraordinary researchers making lifesaving scientific discoveries. And 20 years of extraordinary people – like you – donating your money, skills, and time to enable them to do that. Whether you've been volunteering with us for 20 days, or 20 years, we are so grateful. The time you collectively give adds up to great things.
This is the story of volunteering from 2002 to present day. Of minutes and days which turn into months and years. The story of our 33,000 time-givers. You.
Share your story with us
We love to hear our volunteers' stories. If you'd like to feature on this page, please share your volunteering experience with us including what you enjoy about your role, any special volunteering memories, and a picture of you.
Your wellbeing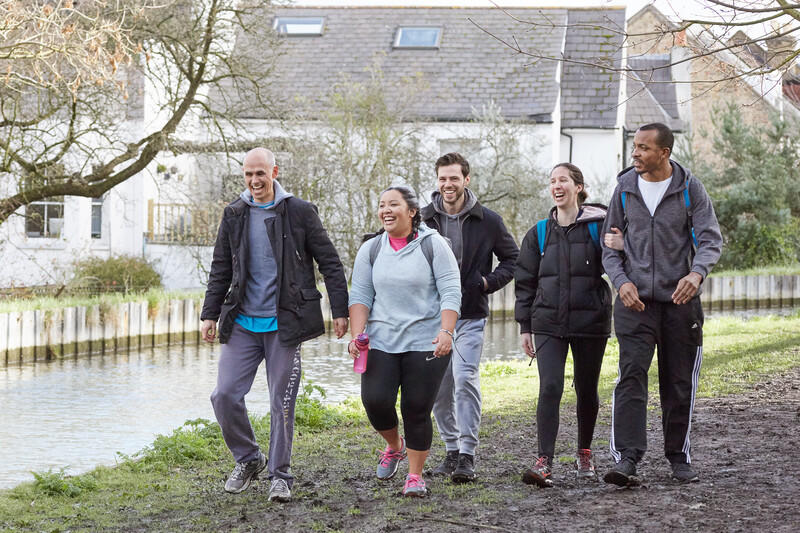 We all know it's important to look after our mental health. Here are a few external resources you can access to get further support:
'That Cancer Conversation' – our new podcast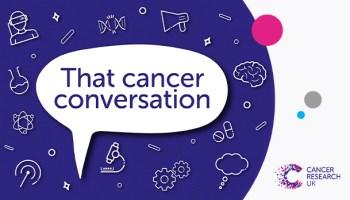 Have you heard about our new Cancer Research UK podcast? Our third episode is joined by Sigourney Bell, a researcher at The University of Cambridge, whose work looks to find new treatments for supratentorial ependymoma, a rare children's brain cancer.
Hear about the challenges of working on a rare children's cancer and what led to the founding of Black in Cancer. 
Recognising our incredible volunteers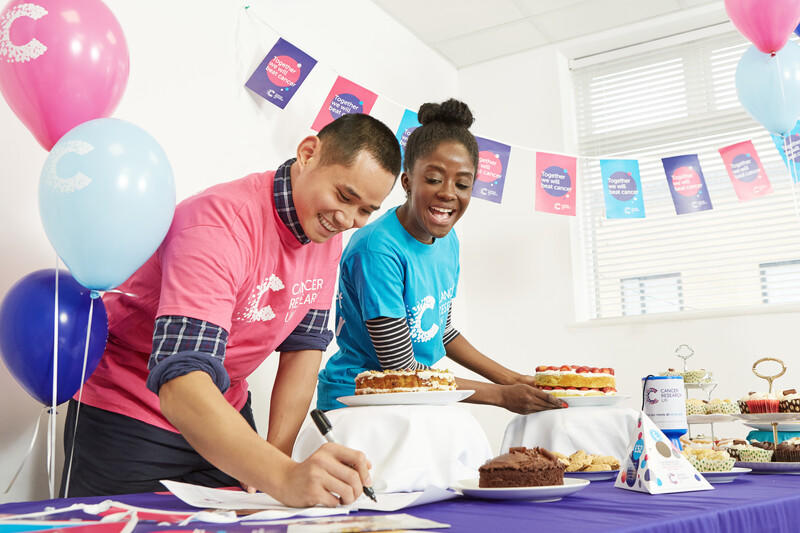 Thanks to volunteers like you, we've made huge advances in the prevention, detection and treatment of cancer. Read more about some of the ways we celebrate the achievements of our volunteers. 
Feel more confident to talk about cancer and health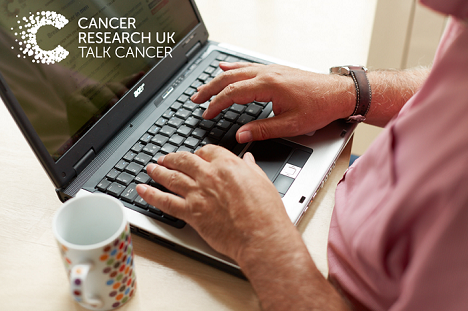 Join our Talk Cancer live online workshop to feel more equipped and confident to have supportive conversations about how people can reduce their risk of cancer, the importance of early diagnosis, and cancer screening.
The online workshops are led by our experienced Talk Cancer trainers, and on completion you'll get a certificate and a digital Talk Cancer information booklet.