Summer Superdraw 2019
The top prize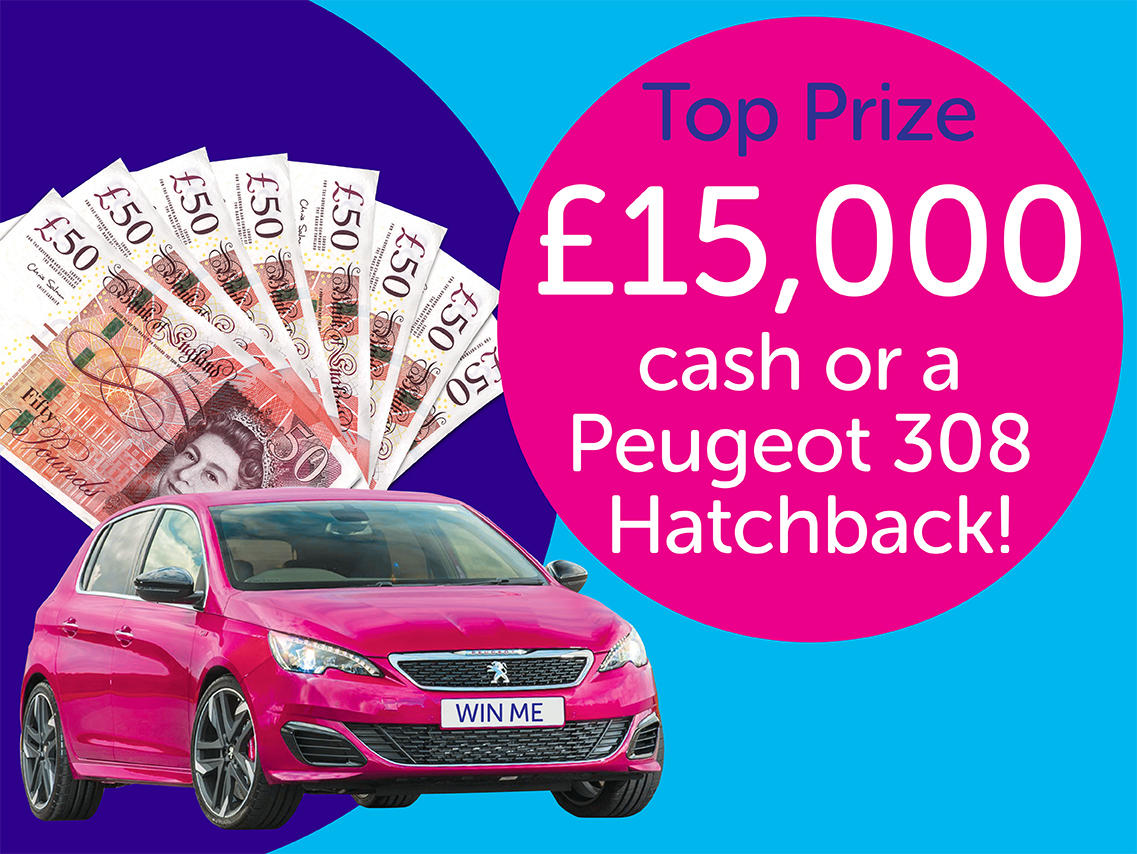 Which would you choose? With £15,000 you could book a luxury holiday or splash out on a shopping spree. Or, why not treat yourself to a new set of wheels?
What else could you win?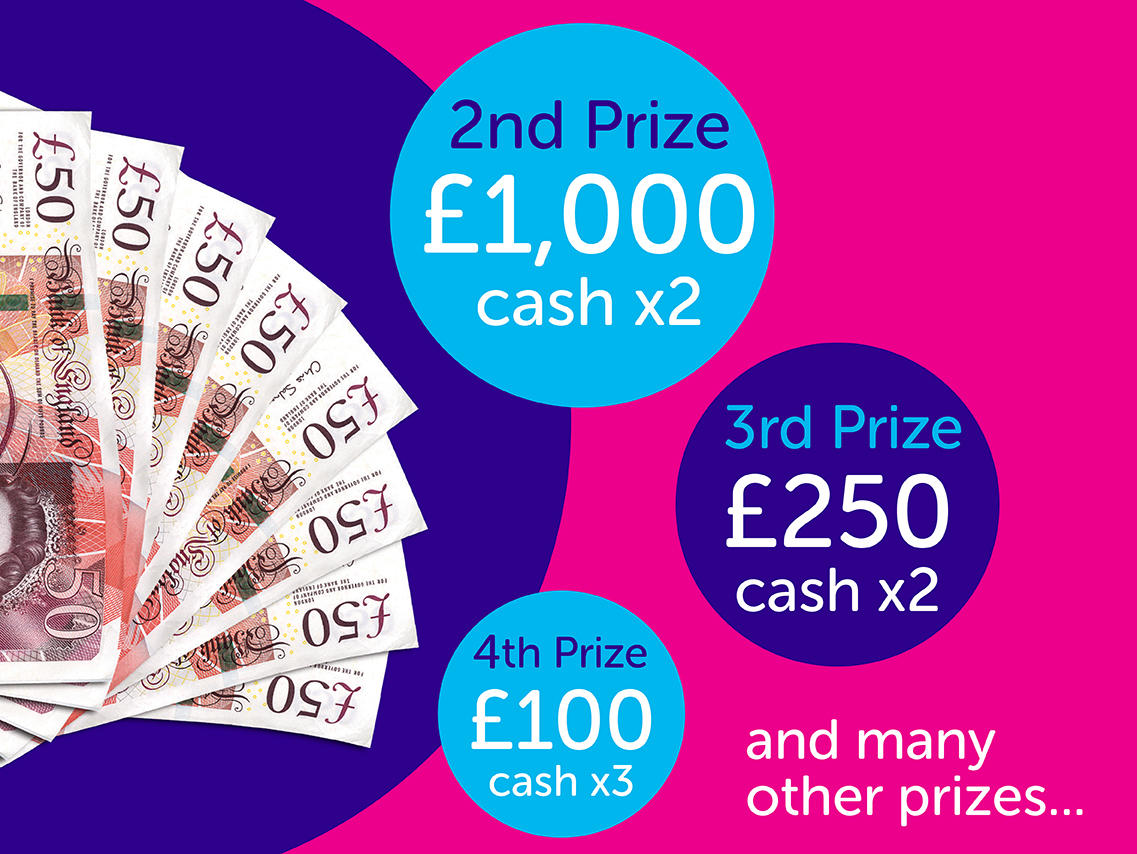 There are also lots of other great prizes up for grabs including Amazon Kindle e-readers (x10), luxury hampers (x5) and £25 John Lewis gift vouchers (x27).
Play our Superdraw today and you'll have the chance to win from over £19,000 worth of prizes. And with every £1 ticket bought you'll be supporting our life-saving work, helping to prevent, diagnose and treat all cancers.
You must be 16 or over and live in Great Britain to play or claim a prize.
How your support helps
In 2018 Liz signed up to a Cancer Research UK funded clinical trial purely out of curiosity, but it saved her life.
She had no idea she had oesophageal cancer when she signed up for the trial, called BEST3, which is testing the Cytosponge. This 'pill on a string' was developed by a team in Cambridge to detect abnormalities of cells collected from the oesophagus. Liz had a history of indigestion and acid reflux and was interested in finding out more about the new technique. She had no symptoms apart from heartburn so she thought she would make a good control subject.
However, the samples collected on the trial revealed some abnormalities. Further tests confirmed that Liz not only had Barrett's oesophagus, but also cancer – and it was close to spreading. She had two endoscopy procedures to remove the cancerous tissue and follow-up treatment to remove traces of Barrett's.
'I never felt ill. I still find it quite hard to believe I ever had cancer, because I had no symptoms. I truly believe if I hadn't taken the Cytosponge test the cancer would still be growing and by now would have spread to other parts of my body. It's a chain of events that makes me feel very lucky, I'm so grateful to everyone involved. I believe this trial saved my life.' - Liz  
By playing our Superdraw today you can help bring forward the day when all cancers are cured. Enter today to help save more lives like Liz's.
Did you know?
In 2018, 46% of the proceeds from the sale of entries to our lottery and superdraw were used to help support our vital work. We used the rest to grow and administer our lotteries and superdraws and to pay prizes.
Are you a winner?
Check here to see if you're a winner of the Cancer Research UK Weekly Lottery or Superdraw - good luck!
Responsible Gambling
We are committed to ensuring our Superdraw activity is operated in a fair and socially responsible manner. For more information, including advice on responsible gambling, please read our Social Responsibility Policy.
Are you gambling more than you really want to? If you would like to be excluded from Cancer Research UK superdraws and lotteries, please download, complete and return this Gambling Self Exclusion Form
The Cancer Research UK Weekly Lottery (the "Lottery") is licensed by the Gambling Commission under the Gambling Act 2005. View our Gambling commission license (reference 5026)
Promoter: Cancer Research UK, Angel Building, 407 St John Street, London, EC1V 4AD. Responsible Person: Edward Aspel.