Christmas Superdraw 2018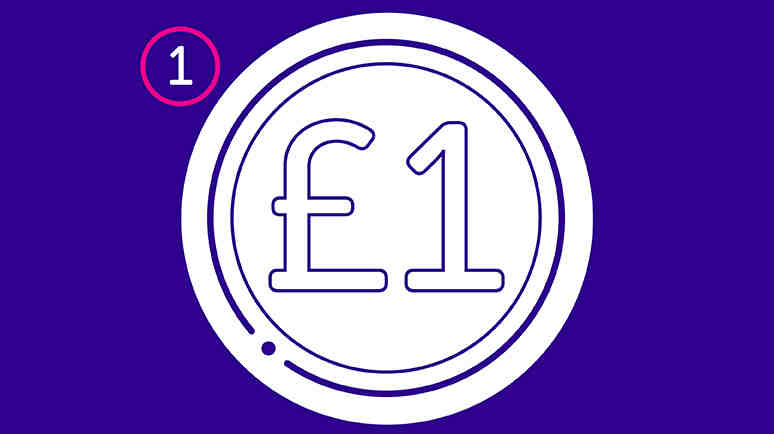 It's just £1 per entry to be in with a chance of winning from £19,000 worth of prizes.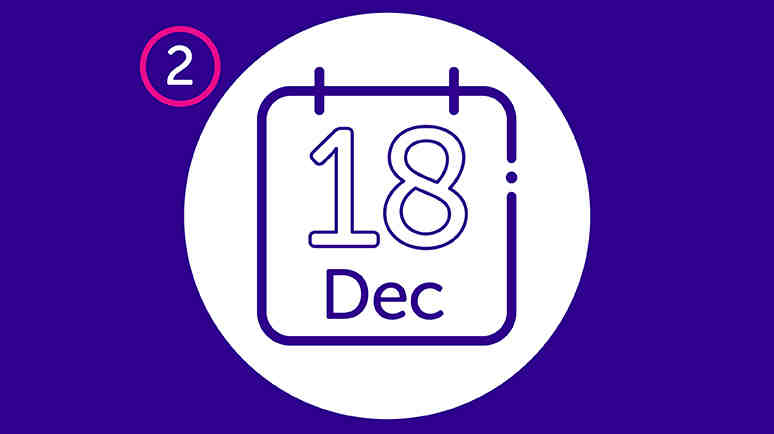 The Christmas Superdraw is now closed.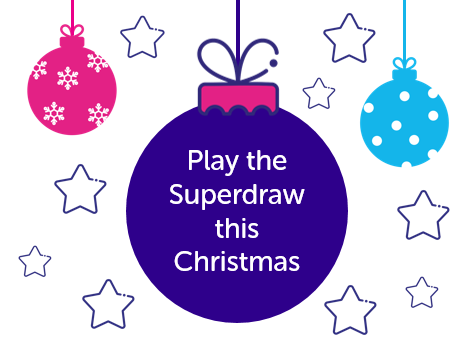 Play our Superdraw today and you'll have the chance to win from over £19,000 worth of prizes. And with every £1 ticket bought you'll be supporting our life-saving work, helping to prevent, detect and cure all cancers. 
Our Christmas Superdraw is now closed
You must be 16 or over and live in Great Britain to play or claim a prize.
The top prize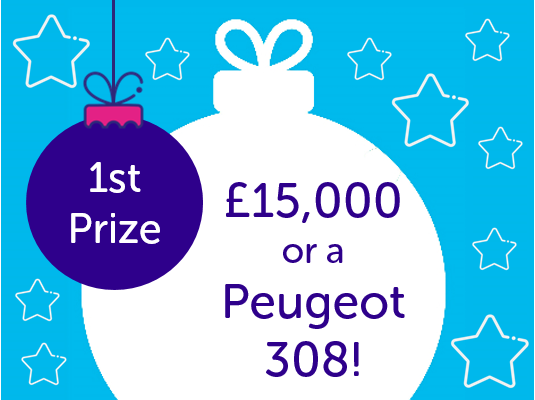 Which would you choose? With £15,000 you could book a luxury holiday or splash out on a shopping spree. Or, why not treat yourself to a new set of wheels?
What else could you win?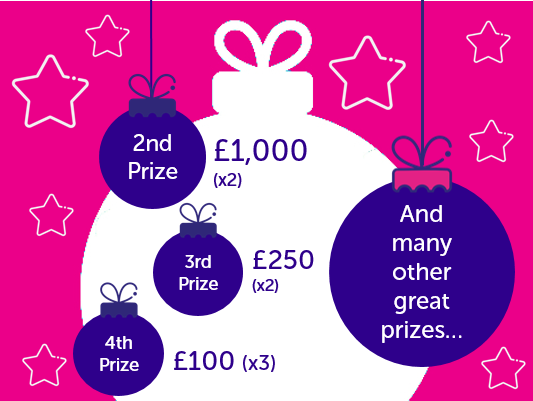 There are also lots of other great prizes up for grabs including Amazon Kindle e-readers (x10), luxury hampers (x5) and £25 John Lewis gift vouchers (x27).
How your support helps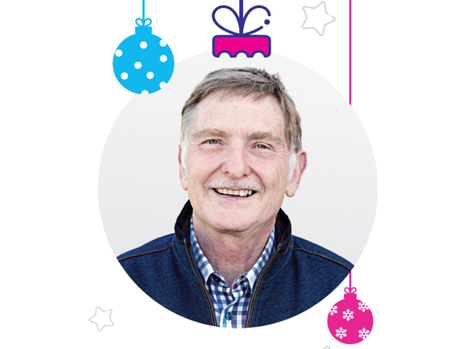 In the last 40 years, cancer survival has doubled in the UK. But we can't stop there. We want to speed up the pace of our progress to see 3 in 4 people surviving their cancer for 10 years or more by 2034.
One way we are ensuring this happens is through early diagnosis and treatment. That's true for Tony Richards, whom after being diagnosed with oesophageal cancer in 2011, took part in the BEST2 trial three years later. The trial involved testing the newly developed Cystosponge, where patients swallow a small capsule on a string, then a sample collected is tested for cancerous or pre-cancerous cells. 
Now I have annual check-ups and hope to remain free of cancer. I count my blessings every day and value the gift of life much more - Tony Richards 
By playing our Superdraw today you can help bring forward the day when all cancers are cured. Enter today to help give more people like Tony more special moments with his family. 
Did you know?
In 2017, 40% of the proceeds from the sale of entries to our lottery and superdraw were used to help support our vital work. We used the rest to grow and administer our lotteries and superdraws and to pay prizes.
Are you a winner?
Winners for the Christmas Superdraw were drawn on 4 January 2019. Please visit this page for details of the winners - good luck!
Responsible Gambling
We are committed to ensuring our Superdraw activity is operated in a fair and socially responsible manner. For more information, including advice on responsible gambling, please read our Social Responsibility Policy.
Are you gambling more than you really want to? If you would like to be excluded from Cancer Research UK superdraws and lotteries, please download, complete and return this Gambling Self Exclusion Form
The Cancer Research UK Weekly Lottery (the "Lottery") is licensed by the Gambling Commission under the Gambling Act 2005. View our Gambling commission license (reference 5026)
Promoter: Cancer Research UK, Angel Building, 407 St John Street, London, EC1V 4AD. Responsible Person: Edward Aspel.