Celebrating the achievements of our volunteers
You're amazing!
For every member of staff working at Cancer Research UK, we have at least seven volunteers volunteering their time or fundraising for us.
We simply couldn't do the work we do without your support. Thanks to you, we are helping to save lives. 
Below are just a few examples of the incredible achievements of our volunteers from across the charity.
The Flame of Hope Awards
The Flame of Hope Awards are Cancer Research UK's annual awards, celebrating the achievements of some of our most outstanding and inspiring volunteers.
Find out more about our fabulous 2021 Flame of Hope winners!
Our supporters recognised in the Queen's New Years Honours in 2021 and 2020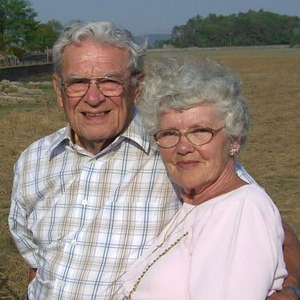 Arnold Ashworth
Arnold Ashworth has been appointed a British Empire Medal (BEM) in 2021 for voluntary and charitable services to the community in Whitworth, Lancashire.
Arnold, 92, has been volunteering with the Whitworth Local Committee for 50 years.
He initially supported his late wife, June (pictured), who was treasurer of the committee and together they organised a host of events over the years, raising money for the Manchester Research Centre.
Arnold and the committee had a packed programme of events planned for last year which sadly had to be cancelled due to the pandemic. Despite this, they still raised an incredible £7,000!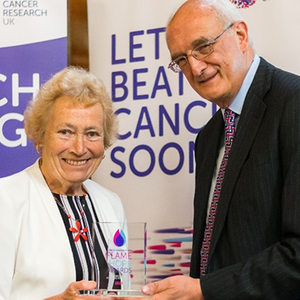 Ann McCulloch
Ann McCulloch has been appointed a British Empire Medal (BEM) in 2021 for services to the community in Gloucester.
Ann has been volunteering in our Gloucester Shop for over 30 years and in 2018 received an Honorary Fellowship at the Cancer Research UK Flame of Hope Awards. COVID-19 has temporarily paused Ann's volunteering, but she is looking forward to returning.
"Volunteering is the best thing I ever did and as soon as I have the vaccine I will be back".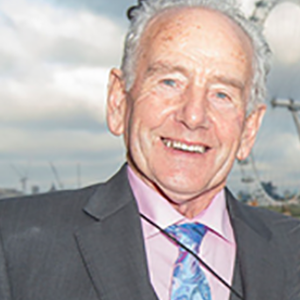 Milton Porter
Milton Porter has been appointed a British Empire Medal (BEM) in 2021 for services to cancer research and the community in Castlederg, County Tyrone.
Formerly the secretary of the Castlederg Local Committee, Milton took over as Chair in March 2016 following the death of his wife and previous Chair, Roulie.
The committee, which operate in a small rural area of Northern Ireland, celebrated their 54th anniversary in 2019 and this year hope to hit their £1million milestone. Milton said "This is a shared honour with all local supporters of Cancer Research UK."
Charles Manby
Charles Manby has been appointed MBE in 2020 for services to charity and people with cancer.
Charles dedicated four years of his personal life to chair our ''Create The Change campaign''. The campaign raised £100million towards the construction of the Francis Crick Institute through philanthropic donations, and transformed our major gifts fundraising programme here at Cancer Research UK.
After making a significant gift to the campaign on behalf of his family, Charles inspired support from a wide range of sources thanks to his influence, networks, expertise, enthusiasm, determination and genuine passion for the Crick.
Charles went above and beyond the role of a volunteer and continues to be a brilliant ambassador for Cancer Research UK and the Crick. It's wonderful that his incredible work for Cancer Research UK has been recognised in this way.
Charles has been a trustee of a number of other organisations, including Muscular Dystrophy UK, and Chairman of the Development Board for Oxford University's Merton College. He has recently become Chairman of Motability, the charity for the transport needs of disabled people.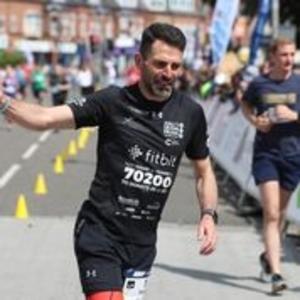 Francis Benali
Former Southampton Football Club player Francis Benali has been appointed MBE in 2020 for services to cancer patients.
In 2019, Franny had exceeded his £1million target. This was achieved through corporate sponsorship, donations, text to donate, events, and bucket collections. Franny received invaluable support from friends, family and the public for his participation in three incredibly gruelling challenges and his organisation of two Gala Dinners.
Franny's first challenge ''Benali's Big Run'' in September 2014 saw Franny run 1,000 miles in just three weeks between every football ground in the Premier League. In 2016, Franny took part in his second challenge, ''Benali's Big Race''. Franny visited every football club in the Premier League and Championship – of which there are 44 clubs – in just two weeks. Each day, Franny ran a minimum of one marathon (26.2 miles) and cycled 70 to 100 miles.
Despite being encouraged to reconsider his plan for the next challenge event, his courageousness and dedication shone through. As a result, ''Iron Fran'' was created. In 2019 Franny took part in seven Iron Man Challenges in seven days in seven different locations.
Franny stretched himself to new physical levels to help fund Cancer Research UK's life-saving research which he chose to restrict from 2016 to immunotherapy research.
A big thank you!
Our staff would like to say a HUGE thank you for everything you do to support our life-saving work. To do this, we've put together a video with some of our team (plus special guests!).