Policy and Practice
Coronavirus (COVID-19)
We have created a central resources hub for Health Professionals which hosts all of our CRUK resources and further materials to help with managing the pandemic. We are updating the information as guidance changes. There is also a page specifically for patients on our about cancer hub.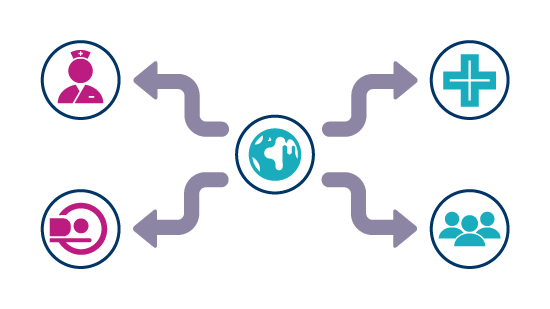 Contact the ICBP team
If you have any views or comments about the  partnership, we would like to hear from you.
The findings from ICBP research have had considerable impact on policy and practice internationally. The collaborative nature of ICBP has led to many instances of knowledge exchange and the adoption of similar practice internationally - such attributes are core to the benefits of the partnership. 
To date, the ICBP has provided evidence which has informed cancer plans, evidenced public awareness campaigns, driven innovative new care pathways and improved cancer data completeness across partner jurisdictions. An Impact Report detailing such developments is available below.
| | |
| --- | --- |
| Join the conversation and follow @CRUKHCPs for news, updates and opinion. | |
See also