What cancer science questions would you like answered?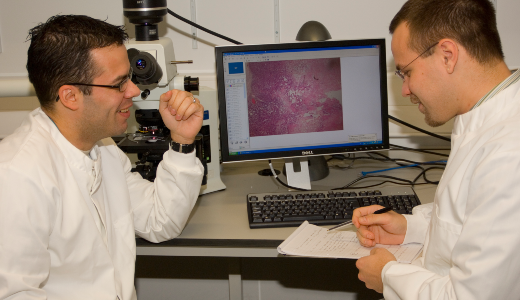 Cancer Research UK's life-saving research wouldn't be possible without the generosity of our supporters. That's why we're dedicated to keeping our supporters up to date with the progress we're making. Often, we do this through our science blog and social media.
We want to know what questions you have about cancer science that we haven't answered. 
About the opportunity
Our experts are dedicated to bringing you the latest findings, from the lab bench to clinical trials. For the chance to have your questions answered by our scientists, just send them to us in this short survey.
Questions could be anything you're interested in, like:
What are genes?
Why doesn't our immune system stop cancer developing?
Why is lung cancer hard to treat?
Once you've sent us a question, or as many as you like, we'll put them to our social media audience, and create a blog post, video or other content to answer the most popular question in our 'Science Surgery' series. You can follow us on social media using the #ScienceSurgery hashtag.
Closing date: This opportunity is on-going
Time commitment: Less than 30 minutes
Location: Online, anywhere
Expenses: N/A
Diversity
At CRUK we value diversity and we're committed to creating an inclusive environment which facilitates the involvement of all people affected by cancer. We actively encourage applications from people of all backgrounds and cultures and believe that a diverse involvement network (or range of views and insight) will help us to better represent people affected by cancer and make a difference for cancer patients.
Get in touch
If you have questions about any of our opportunities, please get in touch with us by emailing us on