Meet our volunteer managers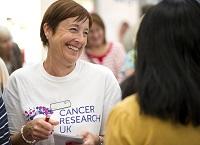 Hear from our amazing volunteers and find out what inspires them to help beat cancer sooner. 
At Cancer Research UK we have over 1,000 incredible people who dedicate themselves to inspiring, motivating and supporting our team of 40,000 volunteers to help beat cancer sooner. 
From managing shop volunteers, ambassadors and fundraisers to developing interns and motivating event cheerers – behind every great volunteer is a great volunteer manager.
International Volunteer Managers Day 2017
On November 5th every year, we join forces with charities across the UK to celebrate International Volunteer Managers' Day - a global celebration of everyone out there leading and empowering volunteers to achieve amazing things.
Do you know an amazing volunteer manager who deserves a big thank you? Join the celebrations online and share your pictures and messages using #IVMDay17.
Click on the pics below to meet some of our fantastic team and find out why they love working with volunteers...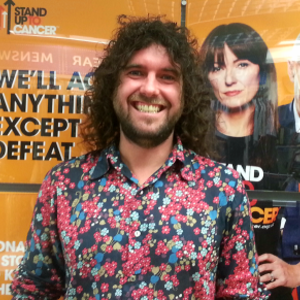 There's not a day that goes by where I'm not inspired and humbled by the unflagging support and enthusiasm of my volunteers. I'm incredibly thankful for getting to work with such an array of exceptional people!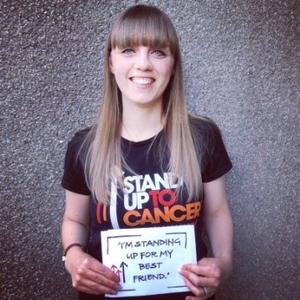 Fiona
Senior Local Fundraising Manager
Managing volunteers is inspirational, humbling and emotional! We're lucky enough to work for an organisation where we can hear about the progress that our scientists are making every day, but none of their progress would have been possible without our amazing volunteers. I truly believe that we have some of the best volunteers at Cancer Research UK who will help us to achieve our goal of beating cancer sooner.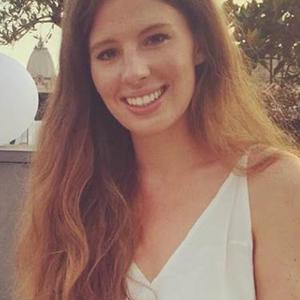 Isabella
Senior Special Events Executive
I started at Cancer Research UK as a volunteer intern. However, over the past three years as a paid member of staff, I've managed 9 interns. The best part of being a volunteer manager is seeing my interns grow and having a real sense of ownership with what they are doing.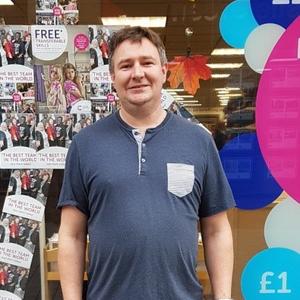 Both my parents and brother died from cancer so I wanted to do something to help the cause. I've gained so much from working with our volunteers and the experience has been both fanstastic and humbling. I've gained a lot of friends and it's great to know that together we are making a difference.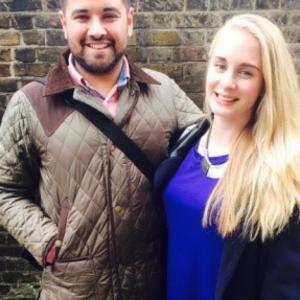 Leanne
Health Community Engagement Project Manager
I enjoy supporting volunteers to make the most of their time with Cancer Research UK – whether it's developing new skills, learning something new, or getting a better understanding about the work that goes on here. I try to tailor my approach to the individual's own goals to make sure the experience has maximum impact for them! Managing volunteers has been really interesting, rewarding and so much fun.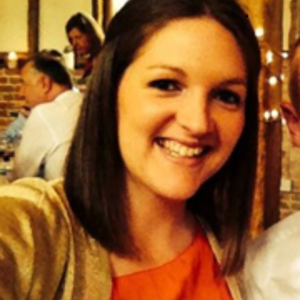 Alice
Event Product Development Manager
I've been working at CRUK for 5 years now, and have managed 10 interns in that time (mainly home based). It can be challenging but that makes it so rewarding too - the best part of being an intern volunteer manager is having a real opportunity to help develop an intern's skills and experience and seeing them grow.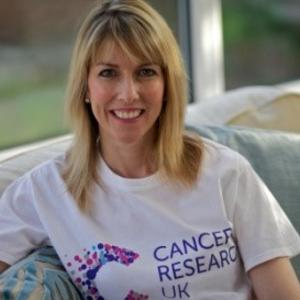 Paula
Senior Local Fundraising Manager
In 1996 I was diagnosed with cancer, two months later my Mum was also diagnosed. I decided that if I survived I would make sure I got something positive from this awful experience. I spent the next 9 years as a volunteer fundraiser before I decided to have a career change and work for the charity full-time. The best part of my role is working with so many amazing colleagues and supporters and knowing that you are helping those, like me , who have been touched by cancer, to celebrate more birthdays.
Fundraising volunteer, Lynn, says
Paula, my Senior Fundraising Manger, is simply incredible. She makes me want to do more, it's inspiring and motivating. My regular calls with her are a key part of our relationship where she has to wear many hats!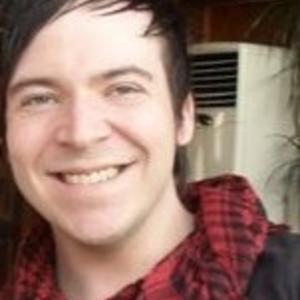 On International Volunteer Managers' Day, I'd like to say a huge well done to everyone! I'm an avid believer in up-skilling volunteers, giving them responsibility and finding out their passions and talents, all of which benefit the shop and create a pride in our work.

It takes a special kind of person to do what we do and although it can be unpredictable and emotional at times, that makes it all the more rewarding. Keep it up guys!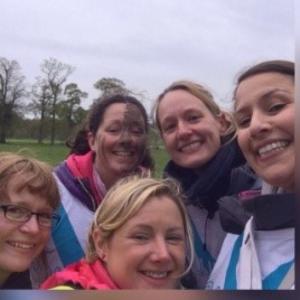 What I enjoy about involving volunteers at our events is their passion, enthusiasm and smiles. Come rain or shine volunteers are there giving it their all. Everyone has their own skills that they bring to the event and it's great to see everyone coming together to meet the same goal.

To all the other volunteer managers celebrating on 5th November, I'd like to say keep up the amazing work and treasure every volunteer you have. Keep up the team spirit and remember a thank you goes a long way!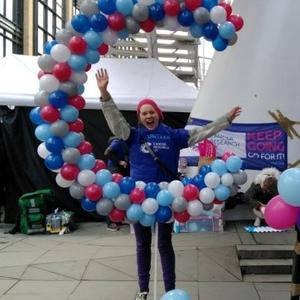 Caroline
Ambassador Programme OffIcer
Managing fantastic volunteers such as our Cancer Campaigns Ambassadors is inspiring and humbling. I enjoy motivating and supporting our volunteers to increase their skills and the difference they make to beat cancer sooner. I felt great enabling so many Ambassadors to meet each other and their MPs at Parliament Day to gather support for our Junk Free TV Campaign.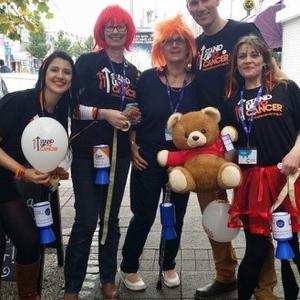 Together we can! I have grown up within Cancer Research UK. I've been a volunteer and had my life enriched by volunteering. You have to know your volunteers, what motivates them what make them happy and what challenges they face. Volunteering is a very personal 'gift' we receive as team leaders. You have to unwrap it, use it, enjoy it, share it, but most importantly look after it and celebrate it.
Shop volunteer, Margaret, says
Mark is a fabulous manager. He is supportive, enthusiastic and helps volunteers gain confidence in the shop. He encourages us to progress and he has such a happy, cheerful and welcoming personality which puts everyone at ease!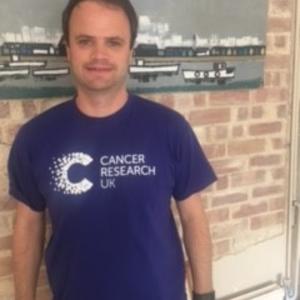 Stuart
Local Fundraising Manager
It's difficult to say one thing that I enjoy most about being a Fundraising Manager. The work is so wide and varied; I get to work with so many amazing people that it's a pleasure to start work every day. I love meeting lots of different people, listening to their stories and finding out ways I can help and support them.
Fundraising volunteer, Gemma, says
Stuart is always a fantastic support in many ways, whether he's supplying information for our marketing, giving advice to support our events, or an on the day presence to really push the cause.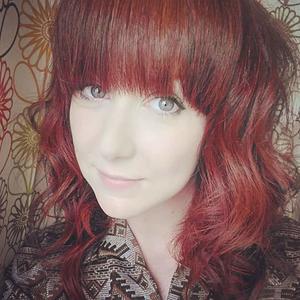 My volunteers are everything to me. I couldn't do what I do without their input. Everyone is an individual in my shop so I try and meet individual needs. Whether it's putting someone forward for an NVQ or training someone to be a 'key volunteer' I make sure my volunteers are getting the best out of what they do. On International Volunteer Managers' Day I'd like to say to my fellow volunteer manager that you guys are amazing! The passion and enthusiasm everyone brings to the job is unbelievable! I'm proud to call you my work family.
Shop volunteer, Carolyn, says
Sadie has created such a harmonious environment that it's become such a pleasure to come in to volunteer. As a volunteer you need that something extra to make you keep turning up week in week out and Sadie's input into our shop has made volunteering here so special.
Lynette
Local Fundraising Manager
I lost my Gran to cancer when she was just 68. Now, ten years on there has been so much progress with cancer treatments and survival rates. Realising that other people still have their family members as a result of what we do gets me out of bed every morning. Everyone has their own unique reasons for supporting us, and I get a huge amount out of helping people to get the most out of their individual volunteering experience with us.
Fundraising volunteer, Kev, says
Lynette has helped us in many ways, She's a great volunteer manager and I always go away really motivated after our meetings. Lynette is always there to support us and makes us feel part of the charity. Thank you!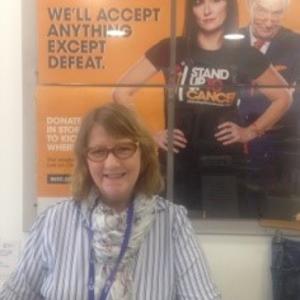 One of the best part of being a Shop Manager is working with volunteers from all walks of life and seeing them gain new skills- and often a new lease of life! Just to give one example, I get a great sense of pride when a young volunteer leaves us, having gained new skills and they blossom into a confident young person.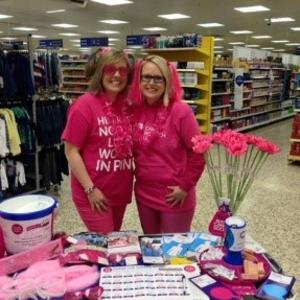 Rachel
Local Fundraising Manager
The best part of being a local fundraising manager is working with our incredible volunteers. They continue to amaze me every single day with their passion, enthusiasm and bonkers ideas!
Fundraising volunteer, Lisa, says
Why do I volunteer? I love the buzz! The coming together of complete strangers all for one reason - to beat cancer sooner. This year it's been fantastic to have the support from Rachel, who is as enthusiastic, caring and committed as the whole team are. Rachel's support has helped us so much I know that together great things will happen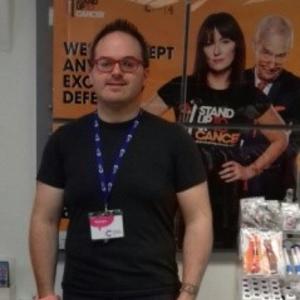 I feel privileged to be a volunteer manager. Every day I come to work, I know I'm going to be working with some pretty amazing, inspiring people and that makes me smile a lot.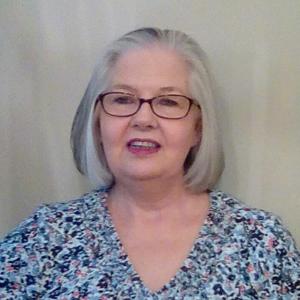 I started supporting Cancer Research UK as a shop volunteer after losing family members to cancer. I volunteered for 15 years before becoming a Shop Manager.I really enjoy training our volunteers and creating a positive and encouraging environment. It's challenging but so rewarding!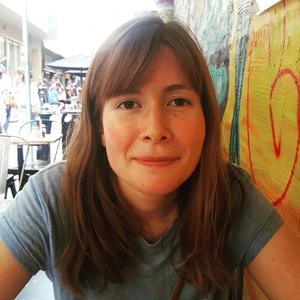 Georgie
Health Community Engagement Officer
Hearing about the impact our Health Awareness Volunteers have on the Roadshow is the most rewarding thing. As I am much more involved in the recruitment and overall management of the programme, I don't get to spend as much time with our volunteers as I would like so I love to hear from the nurses how they are getting on on the Roadshow. More recently, a number of our volunteers joined the team in our SU2C challenge this year which resulted in the team walking 561.1 miles in just 24 hours. I couldn't believe how much time and energy our HAVs brought to the challenge – we really couldn't have done it without them.