Business Beats Cancer Dundee
Business Beats Cancer Dundee
Find out more about getting involved with the Business Beats Cancer Dundee Board 
Business Beats Cancer Dundee
Business Beats Cancer Dundee is an explosive and brand new event bringing business leaders and the business community of Dundee together to beat cancer.
As Cancer Research UK ambassadors in the city, Business Beats Cancer board members and supporters raise vital funds and awareness for Cancer Research UK's ground-breaking work into the prevention, diagnosis and treatment of cancer.
The Business Beats Cancer Dundee board will galvanise the Dundee community, culminating in an annual showstopper business dinner event, every pound raised will be ring-fenced to support vital cancer research right here in Dundee.
Presenting a fun filled evening of fine food and music themed entertainment, the inaugural Business Beats Cancer Dundee dinner will be taking place 1st September 2022 at the Apex City Quay Hotel, Dundee. 
Our Board
Here is some more information about the newly formed Business Beats Cancer Dundee board members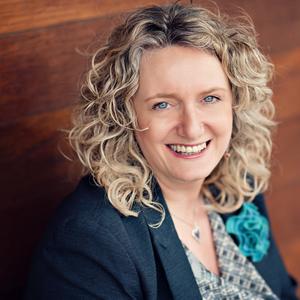 (Business Beats Cancer Dundee Chair) CEO Dundee and Angus Chamber of Commerce
Alison is proud to have led the team at the Chamber since 2014, and in that time has seen membership grow from 420 to over 835 making Dundee & Angus the fastest growing Chamber in the Business Beats Cancer network for the last two years.
She is passionate about business and the local community and is honoured to be a Board member of the Dundee & Angus Developing the Young Workforce Group, and also Trustee of the George R Donald Fund, the Chamber's youth enterprise charity which began in 1965. Alison is also past President of the Association of Scottish Businesswomen, who work with partners to support Scottish Government on their Women in Enterprise Framework Agenda and Action Plan and champion their network of over 700 women across Scottish businesses.
Outside of work, Alison is a wife, mother, an avid reader and a social media-holic. She is a very proud Dundonian and a Burgess of the City of Dundee.
Alison is delighted and honoured to be appointed as Chair for Business Beats Cancer Dundee and firmly believes that now couldn't be a more important time to support the work of Cancer Research UK in Dundee.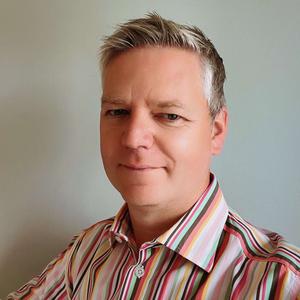 (Business Beats Cancer Dundee Secretary) Divisional Cost Manager, Lloyds Banking Group
David is Divisional Cost Manager for Retail Division within Lloyds Banking Group and is responsible for leading the cost reviews to provide reporting with commercial insight with action to ensure delivery in line with expectations. Graduating from University of Ulster, David enjoyed a career within telecommunications before joining the banking sector in 2004.
David has been a valued supporter with Cancer Research UK for over eight years, and has previously and proudly held the position of Chair of the Relay for Life Dalgety Bay, a vibrant fundraising event which is in its 13th year and on the brink of raising £1m for the charity's vital work.
David, originally from Belfast, now lives with his wife and two young boys in Dunfermline. He is looking forward to bringing his fundraising experience and business acumen, as Board member and Secretary, to the newest Business Beats Cancer event in Scotland, working towards Business Beats Cancer Dundee's inaugural event for spring 2022.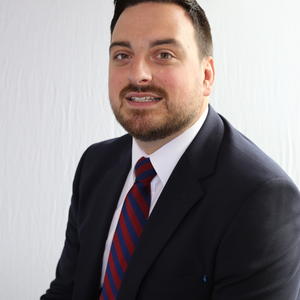 (Business Beats Cancer Dundee Treasurer) Senior Business Relationship Manager, Barclays
Alan is Senior Business Relationship Manager with Barclays Bank and for the last seven years has been supporting businesses with a turnover up to £5m and borrowing requirements up to £1m in Dundee, Angus, Fife and Perthshire. In his role Alan manages a portfolio of circa 100 clients, supporting their growth and success through working in partnership.
Outside of work he is Trustee for "Feeling Strong" who are an exciting new Dundee based charity with the ambition to improve the lives of young people living with mental health and wellbeing challenges.
Alan is looking forward to utilising his professional skills, local knowledge and networks in his key role as Treasurer of the Business Beats Cancer Dundee Board, and is proud to help raise awareness for Cancer Research UK in Dundee and to help bring forward the day when all cancers are cured.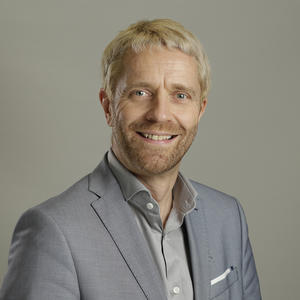 (Business Beats Cancer Dundee Board Member) Managing Partner of MHA Henderson Loggie
David Smith is the Managing Partner of MHA Henderson Loggie, one of the leading independent firms of Chartered Accountants and business advisers in Scotland, for over 100 years the firm has been committed to helping clients achieve their goals.
David also has an established reputation as a strategic advisor and coach. He leads the firm's Advisory team, advising clients on growth and profit improvement, strategic planning, leadership development, personal development, lean management, implementing change and blended learning to coach and support clients to achieve their goals.
Out of work, David has been an energetic supporter of the Dundee fundraising group of Cancer Research UK, for many years as the group's Honorary Treasurer. He is also a proud Burgess of the City of Dundee, celebrating the past, present and future of the city and is active on the Scottish Committee of Fields in Trust.
We would like to welcome David onto the Business Beats Cancer Dundee Board and thank him for his continued valued support and dedication to Cancer Research UK.
(Business Beats Cancer Dundee Board Member) Managing Director (Dundee), DC Thompson Media
Graham has worked in the Scottish newspaper industry for more than 20 years and has recently moved into the role of Managing Director (Dundee) for DCT Media, helping to oversee The Courier and Evening Telegraph newspapers.
Setting up The Courier's business desk in 2011, Graham was named as Scottish Financial / Business Journalist of the Year in 2019. And was also heavily involved in the establishment of The Courier Business Awards.
Most recently he has been the Deputy Editor of The Courier and his new role is part of a major digital transformation of the business that will bring new dimensions and new audiences to our top quality journalism.
Graham brings a wealth of experience and passion onto the Business Beats Cancer Dundee Board and we want to thank him for supporting Cancer Research UK.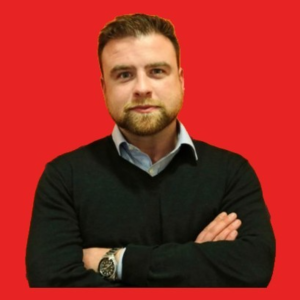 David Hay (Business Beats Cancer Dundee Board Member) Service Delivery Manager, AND Digital
David has been in the software industry for over 20 years, currently working for AND Digital, one of the UK's largest Digital Agencies. AND look to close the world's skills gap by helping companies accelerate the development of their digital capabilities.
Having personally been diagnosed with cancer and gone through aggressive chemotherapy treatment, David has been a massive supporter of Cancer Research UK, raising money and awareness of the charity for over 18 years now. We would like to welcome David to the Business Beats Cancer Dundee Board and thank him for his ongoing dedication and support to Cancer Research UK.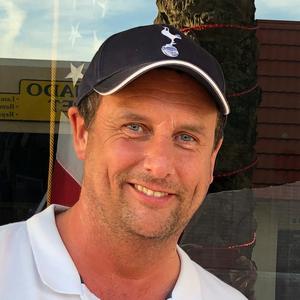 Les Johnson (Business Beats Cancer Dundee Board Member) Creative Director at Creative Orange.
Les Johnson is the Creative Director at Dundee design agency, Creative Orange, and has worked at some of the largest creative agencies across the UK. Creative Orange has been operating since 2007 and has provided a wide range of graphic design and marketing services to both local businesses and international organisations, helping them to achieve their goals and increase their business presence in their respective markets.
Les joined Business Beats Cancer Dundee in December 2021 after the loss of his wife, Ruth Johnson who lost her battle to Cancer in November 2021. Ruth was previously an active and well-loved member of the board and brought a great deal of passion and enthusiasm to her role and her untimely death was a very sad loss to the board and the wider business community of Dundee. Les has a very personal insight into how this cruel disease affects people and he is more determined than ever to continue the good work that Ruth started and help highlight the fight to one day find a cure for this horrible disease that affects one in every two people.
In loving memory of Ruth Johnson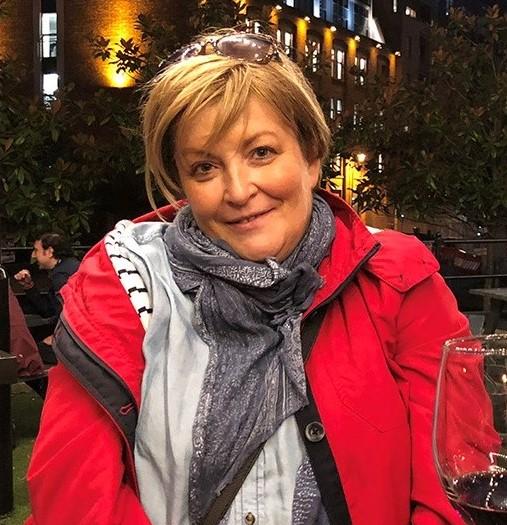 The Business Beats Cancer community would like to give a special tribute to our dear friend and colleague Ruth who sadly passed away from cancer in 2021. Ruth's passion and determination to support the vital work of Cancer Research UK always shone through.
As a Business Beats Cancer Dundee board member she proudly used her professional skills and connections to inspire others to get involved in this ambitious Dundee event, of which she was a founding member. Ruth will be forever remembered as a passionate local ambassador for the charity, who used her voice and shared her own personal story to reach others to help raise vital awareness and to make a difference.
More About CRUK
Cancer Research UK is the world's leading cancer charity dedicated to saving lives through research.
Cancer Research UK has been at the heart of the progress that has already seen survival in the UK double in the last 40 years.
Cancer Research UK supports research into all aspects of cancer through the work of over 4,000 scientists, doctors and nurses.
Together with its partners and supporters, Cancer Research UK's vision is to bring forward the day when all cancers are cured.
COVID-19 has hit Cancer Research UK hard and has slowed us down, threatening to severely impact our research and make our ambition of improving cancer survival to 3 in 4 by 2034 more difficult. We're predicting a drop in fundraising income of £300m over 3 years. 
Despite this, Cancer Research UK won't stop working towards making progress for people affected by cancer. We're determined to continue our work to create better treatments for tomorrow. Together we will beat cancer.