Improve Your Cycle Performance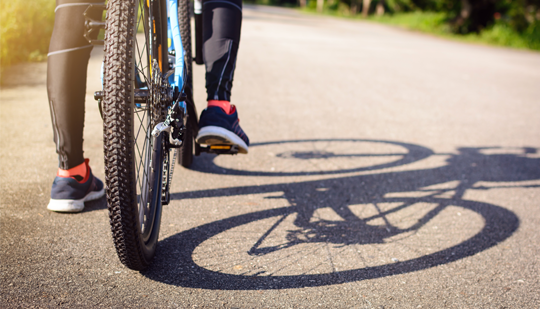 WARM UP, COOL DOWN AND STRETCH
Warming up is essential to prepare your body and mind for the ride ahead. Not only will it help loosen your muscles to perform better, but will also help prevent unwanted injuries. It's also important to cool down and stretch after every ride to help your muscles recover.
PACK THE ESSENTIALS
Make sure nothing comes in the way of you and your ride by packing all the cycling essentials. Remember to pack lightly for longer rides but be prepared for all situations. We recommend at least the following: 
Toolkit – inner tubes, pump, tyre levers, chain links and a multi-tool 
Lights and high-visibility clothing (if riding in the evening)
Plenty of water and healthy snacks for an energy boost
GPS device or another reliable way of navigating, such as a map
Weather appropriate clothing
POSITION YOURSELF
Adjust your bike so that you feel comfortable in the saddle, making sure the handlebars and saddle are at the right height will also help avoid any unwanted injuries.
TEAM UP
There's nothing like a bit of healthy competition to motivate you to push harder, ride faster and go further than you might otherwise ride on your own.
TRACK YOUR PERFORMANCE
There are plenty of apps on your phone to measure your distance, speed and time, as well as compare these to your previous rides and of others so can see exactly where you can improve.