Monthly donations are beating cancer
I wouldn't be here now if I hadn't had the treatment. So to anyone who donates monthly, thank you. It's because of people like you that I'm still here today.
- Fiona, cancer survivor and regular giver for over 25 years.
How your monthly gift helps us beat cancer
Thank you for giving monthly 
Thanks for being part of a community of nearly 1 million people giving regularly. You're making a real difference to cancer research and people affected by cancer.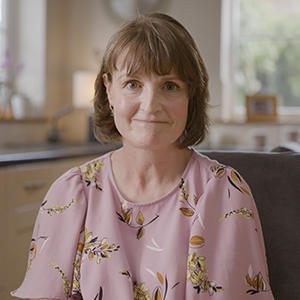 We combined treatments, so morning dog walks can continue
Thanks to our PARTNER trial, Fiona (above) can still take her dog, Murphy, out for his morning walk. Your support means we can commit to long-term research projects like this one and give people like Fiona their everyday moments back.
Fiona was diagnosed with triple negative breast cancer in 2017. This type of cancer is particularly hard to treat because it tends to grow and spread aggressively. So when Fiona discovered she was a candidate for the trial, she decided to take part, just the second person in Southampton to sign up.
"The oncologist said, 'We are aiming to cure you.' and that stayed with me. A cancer diagnosis can be so scary, but it was a blessing I was able to get on the trial."
Thanks to our scientists, following the treatment, Fiona is now doing well.
Progress like this represents hope for us all. And thanks to your regular donation, we'll continue to find new ways to beat cancer, day in and day out.
Why your donation matters to our scientists
Thanks to your monthly donation, we can fund scientists like Sigourney Bonner, who help us make huge strides forward in our understanding of cancer.
Sigourney is a PhD Researcher at the Cancer Research UK Cambridge Institute, one of the largest cancer research facilities in Europe.
She was inspired to work in cancer research after losing her aunt Andrea to breast cancer. "She had been the light in the room. When she passed away, it was like our source of energy had gone as a family. I just don't want anyone else to have to go through that."
"Monthly donations are critical to the work that not only I do in my lab, but to every Cancer Research UK-sponsored lab across the country. So thank you."
With you by our side, we'll continue to fund life-saving research like Sigourney's.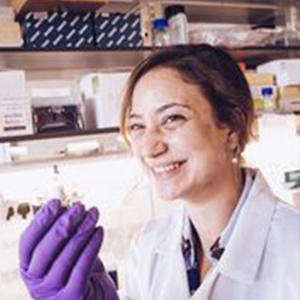 Your regular donations power life-saving research
With your help, over the past 50 years we've helped to double cancer survival in the UK.
But there are still more than 385,000 new cancer cases in the UK every year, that's more than 1,000 every day (2017-2019).
We're determined to go further and faster to fund the research that will beat cancer. Thanks to you, we can plan ahead and commit to long-term research projects that will help people live longer, better lives, free from the fear of cancer.
We are beating cancer, together.
Want to increase or make a change to your regular donation? 
To increase your regular donation please fill out this form. 
If you'd like to decrease or stop your regular donation, please call us on 0300 123 1861 or email supporter.services@cancer.org.uk. We are so grateful for whatever support you can offer to help beat cancer. 
You're in control of how you give
Make a change to how you give or update your direct debit details, contact details or contact preferences.
Or sign up to hear from us and keep up to date with the vital work made possible by your regular donations.
I'm not a regular giver right now. How can I start a regular donation?
Support our life saving research. Set up a regular donation today to help us unlock breakthroughs in the future.