Legacy events
Use our free guide to leave a gift in your Will
Inside you will find useful tips on:
-The importance of writing a Will
-The types of gift you can leave
-Who can help you write your Will
-How gifts impact our research
-Choosing how your gift is spent
-Who to contact to take the next step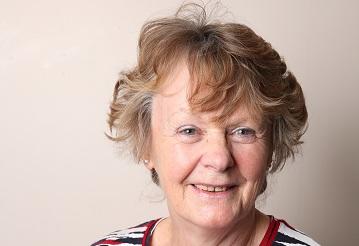 It was nice to meet the people behind Cancer Research UK at an Inspire Event, and share my experience with fellow supporters. It was also a true eye-opener to the difference we're making together in taking away the fear of cancer. My legacy gift will be a way to protect my children, grandchildren, and even their children.
Patricia, Leeds Inspire Event Attendee
Remembering every person who has left a gift in their Will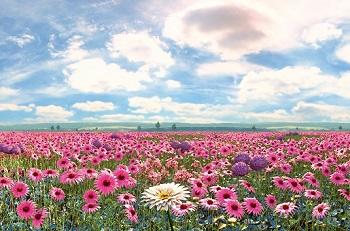 Over 100,000 people have left a gift in their Will to Cancer Research UK. To thank these amazing people, we've created The Life Garden -  a virtual reality tribute garden.
You can experience The Life Garden at one of our new Tribute Events or watch the film version now.
Our Discover Together Programme is a range of events organised for our supporters, where we share the amazing progress that has been made possible in part by the vital support of legacy gifts.
From Lab Tours to Inspire Events, take a closer look at some of our supporter events.
If you're interested in attending one of our events, contact your local Community Legacy Manager to find out more.
Join us at one of our Discover Together Programme events
Inspire events
As part of the Discover Together Programme, we organise Inspire Events. This is your chance to join us in an informal setting where you can take part in interactive sessions, hear about our most exciting recent breakthroughs and discover the power of legacy gifts.
Lab tours
Join a Lab Tour, where you'll see first-hand the incredible science that legacy gifts help to fund. Learn more about the research that's saving 450 lives each day and meet the inspiring scientists at the forefront of the fight against cancer.
An Evening of Christmas Music
Our Evening of Christmas Music events are hugely popular around the UK. They include Christmas carols and a mulled wine and mince pie reception to say thank you to our supporters. This isn't just a festive celebration – you'll also hear updates on our life-saving work, made possible by legacy gifts.
Attending our events
Q. Are these events costly for Cancer Research UK?
Thanks to the generosity and support of many venues, we're able to host events at a very low cost. We know how important it is to thank our supporters for their generosity and show them how their legacy gift can make a difference.
Q. Will Cancer Research UK expect me to donate on the day?
We won't ask for donations on the day, although we hope our events inspire supporters to consider leaving a legacy gift. The events are to thank our supporters and show how each donation is making a difference. It's a great opportunity to share our progress and explain how we're investing in a future where no-one has to fear cancer.
Q. What happens if I'm unable to attend?
If for whatever reason you are unable to attend, please let us know as soon as possible so we can offer your reserved place to someone else. If you've simply changed your mind, please let us know so we can plan for the right numbers on the day.