Business Beats Cancer Yorkshire
To support Business Beats Cancer Yorkshire and their fight to help beat cancer sooner
 
For queries on the Board or this event, please contact kathryn.leverett@cancer.org.uk.
The Business Beats Cancer Yorkshire board aims to increase awareness across the region's business community of Cancer Research UK's work and to encourage them to work together to support the charity through a range of fundraising activities.
The board is made up of seven Yorkshire business people from a wide range of professional sectors who are determined to help fight one of Yorkshire's biggest killers by raising funds for life-saving cancer research carried out by Cancer Research UK. The fundraising board is one of a growing network involving business leaders across the UK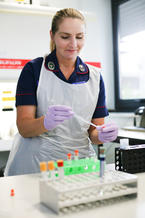 Through the pioneering work of our scientists and doctors in the region, we're determined to make a difference for people with cancer in Yorkshire and beyond.
Many of our researchers in the region are based at the University of Leeds, where their work focuses on a range of cancer types including bowel, blood and skin cancers. They also have expertise in the fields of immunotherapy and radiotherapy.
The Sheffield Experimental Cancer Medicine Centre (ECMC) and the Leeds paediatric ECMC, which are jointly supported by the National Institute for Health Research in England, bring together lab scientists and cancer doctors from local NHS trusts and universities to speed up the flow of ideas and new treatments from the lab to the clinic. 
Yorkshire is home to the Leeds Clinical Trials Unit delivering innovative and practice-changing clinical research that impacts the care and outcomes for cancer patients in the UK and across the world. A Senior Research Nurse in Leeds supports the delivery of high-quality clinical trials and studies, getting new treatments into the clinic sooner. 
The Business Beats Cancer Yorkshire board have already raised over £100,000 to help fund life-saving cancer research since launching on World Cancer Day 2021. The support across the Yorkshire Business Community has been amazing so far and the board hope to continue their fight to help beat cancer sooner with more exciting events planned for 2023. Find out more about the people behind the fundraising or get in touch above to find out how you can get involved.
Meet The Board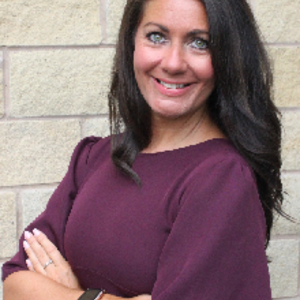 Alex is an Associate Partner at EY leading Private business across the North of England based in Leeds. Alex works with privately owned, entrepreneurial, PE backed and AIM listed clients in the region across all advisory and service lines that EY offer to support private businesses and their owners in unlocking the full potential of their ambitions. Alex has 17 years expereince in Corporate Banking working in the Yorkshire market. As for many people, Cancer Research UK is close to Alex's heart.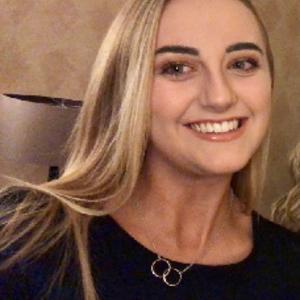 Lucy is an Executive Assistant at EY, supporting five partners and associate partners across different service lines. Lucy is involved in the EY Women's Network and Smart Futures programme and has experience in planning, designing and executing events.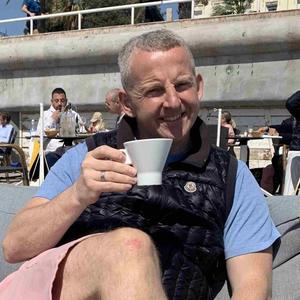 Graduated from Nottingham University via Silcoates School in Wakefield and qualified as an ACA with Deloitte in Leeds. Moved into Corporate Finance before joining my family business in property development and investment. Married with two children, had friends and family touched by cancer so looking forward to contributing to the fight against it.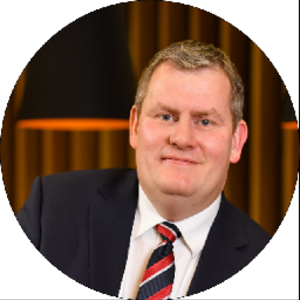 Dan Brookes is a Tax Partner at BDO in Leeds where he heads up the Corporate Tax practice and is the People Partner for the office. He has over 22 years experience of providing tax services and leads BDO's services to large corporate and international clients in Yorkshire and the North East. Cancer Research UK is a charity that Dan is passionate to support.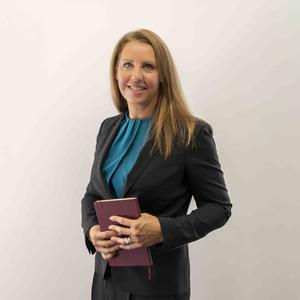 Amanda is a Director at Pratap Partnership, the financial recruitment experts across Yorkshire, Lincolnshire and the East Midlands. Amanda has almost 20 years' experience recruiting finance professionals in the Yorkshire area and is a key member of the Senior Finance Executive team. Having a long history of working across the private sector in the region, Amanda has a large network within the financial sector, built around close relationships, integrity, and trust. Amanda was diagnosed with breast cancer in her thirties, lost her mother to brain cancer and her father to an infection relating to bowel cancer surgery. Since recovering from her own illness, she has spent many years raising vital funds for a variety of cancer charities and feels very passionately about Cancer Research UK.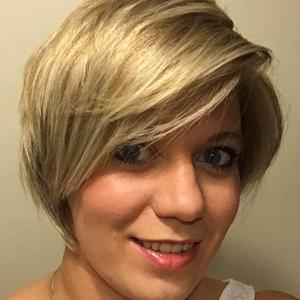 Alicia Brown is financial controller at Ring Automotive, an automotive aftermarket product specialist part of the global ams-Osram group. With over 15 years of experience in finance, Alicia has worked across a breadth of industries including food, farming and events. Cancer research is hugely important to Alicia after losing several family members to the illness, and more recently in 2020 experiencing her own fight against cancer.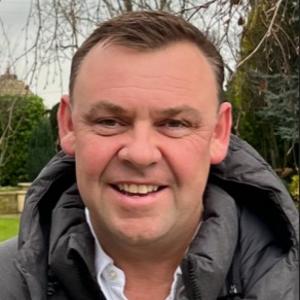 David Boulton is the CEO of the Bpi Group, he has 25 years' experience in Online Marketplaces, Plant & Machinery and Property Development. He has a long standing passion for helping support Cancer Charities in Yorkshire and beyond.