Prostate cancer patient stories
Help us beat cancer sooner
Our life-saving work relies on the money you give us.
Donate now and together we can save more lives by beating cancer sooner.
Stories from prostate cancer patients
Helping more people survive cancer is the aim of everything we do. Read stories from men who have been affected by prostate cancer, and how research has made a difference to them.
Patients' stories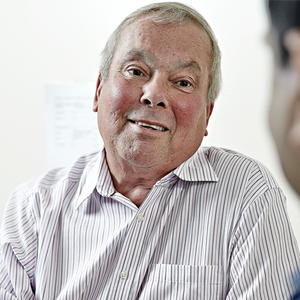 Taking part in clinical trials
Alan from Cardiff was diagnosed with prostate cancer in 2005 and has now taken part in three clinical trials. He's been treated with surgery, chemotherapy, radiotherapy and hormone therapy. In May 2014 he enrolled on a phase I trial of a combination of drugs developed by Cancer Research UK scientists: abiraterone and olaparib. 14 years after his initial diagnosis, he's still walking his dogs and playing golf three times a week 'weather permitting'.
"I'm feeling fine. My energy levels and general well-being have been good since the latest trial, and I haven't had any side effects at all."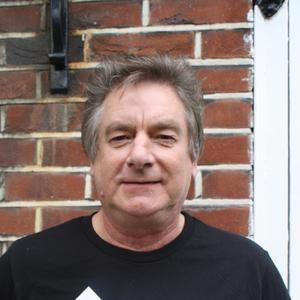 Keith from Southport had radiotherapy, hormone treatment and took part in a cryosurgery clinical trial for his prostate cancer after he was first diagnosed in 2004. "Some friends have been diagnosed with prostate cancer in recent years and I've noticed how their treatment is very different from mine. The surgery and radiotherapy they had is more precise and has fewer side effects. A lot of these advances are down to the work of Cancer Research UK."