Lymphoma patient stories
Help us beat cancer sooner
Our life-saving work relies on the money you give us.
Donate now and together we can save more lives by beating cancer sooner.
Stories from lymphoma patients
Helping more people survive cancer is the aim of everything we do. Read stories from people who have been affected by lymphoma, and how research has made a difference to them.
Patients' stories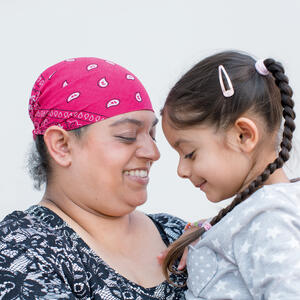 "My cancer was treatable because of research"
Rajvinder (left) from Wolverhampton was diagnosed with Hodgkin lymphoma in January 2014. "When the doctor told me it was a blood cancer, I remember sobbing a little. After six months of chemotherapy and a month of radiotherapy I was told that I was clear and that the cancer wasn't growing anymore. My cancer was treatable because of the advances in research. But not everyone has the options I had."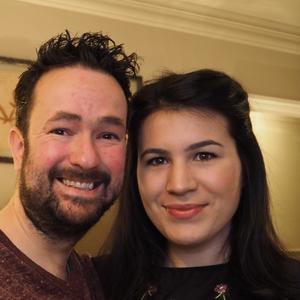 Helping future generations
Harriet from London was diagnosed with Hodgkin lymphoma in August 2012 after having a pain in her neck. She took part in the RATHL clinical trial, and had 6 months of chemotherapy. In April 2013 she was given the all clear. "I wanted to take anything that was being offered to me, including a clinical trial. My view was that I would take anything to get rid of the cancer and hopefully help future generations to access better treatment"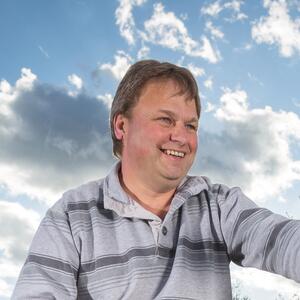 Trialling a new immunotherapy
Laine from Hampshire was diagnosed with non-Hodgkin lymphoma in 2011. He took part in a trial testing a new immunotherapy drug. "They explained this immunotherapy to me as a treatment that focusses directly on cancer cells. I imagined it like a sniper shot taking the cancer cells out! What research is doing to help people like me is incredible."